With finals done and another semester in the books, it's time to unwind and celebrate summer vacation. Try making one of these refreshing drinks to cool down with friends in the summer sun!
White Sangria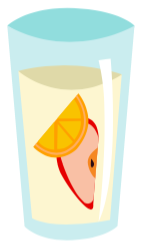 Ingredients:
1 (750ml) bottle white wine 1/2 cup brandy or cognac 1/4 cup orange liqueur, Cointreau recommended
2 tablespoons super fine sugar
1/2 cup orange juice
1/2 cup club soda
1 medium, unpeeled orange, sliced
1 unpeeled lemon, sliced
Directions:
In a pitcher, combine the wine, brandy, orange liqueur and sugar.
Stir until the sugar is dissolved.
Stir in the orange juice and club soda.
Add the orange and lemon slices and chill.
Serve over ice.
Cucumber Jalapeno Margarita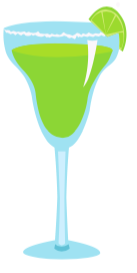 Ingredients:
1/2 cup fresh lime juice
1/2 cup white tequila
1/4 cup orange liqueur
1/4 cup simple syrup, or more as needed
4 thin slices cucumber
1 jalapeno, halved lengthwise
Ice, for serving
Salt for glass rims, optional
Directions:
Mix together lime juice, tequila, orange liqueur, simple syrup, cucumber and
jalapenos in a large pitcher.
Chill for at least one hour.
Tip: the longer the margarita sits, the more the cucumber and jalapeno flavors infuse into the drink.
Serve over ice in salt-rimmed glasses.
Mojitos
Ingredients:
1 bunch clean, fresh mint
1 cup sugar
4 lemons, juiced
4 limes, juiced
Ice cubes
1 (750ml bottle) light rum 1 liter club soda
Directions:
In a large pitcher, muddle mint sprigs with sugar and lemon and lime juices until well combined.
Add ice, rum and club soda and stir together.
Pour into glasses, straining out mint.
Watermelon Lemonade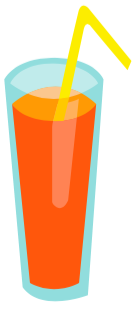 Under 21? Try this refresher to cool off your summer vacation! Garnish with a watermelon slice or, for those of age, add a little vodka. Serves 12.
Ingredients:
1/2 cup white sugar
3 1/2 cups cold water
4 cups cubed watermelon
1/2 cup fresh lemon juice
6 cups ice cubes
Directions:
Place watermelon into a blender and puree until smooth. Strain through a fine mesh sieve.
Place sugar and 1/2 cup water in a saucepan and bring to a boil over medium-high heat until sugar dissolves. This will take about five minutes.
Remove from heat and stir in remaining three cups of cold water and the lemon juice.
Divide the ice into 12 glasses and scoop two to three tablespoons of watermelon puree over the ice. Top with lemonade.
Gently stir before serving.