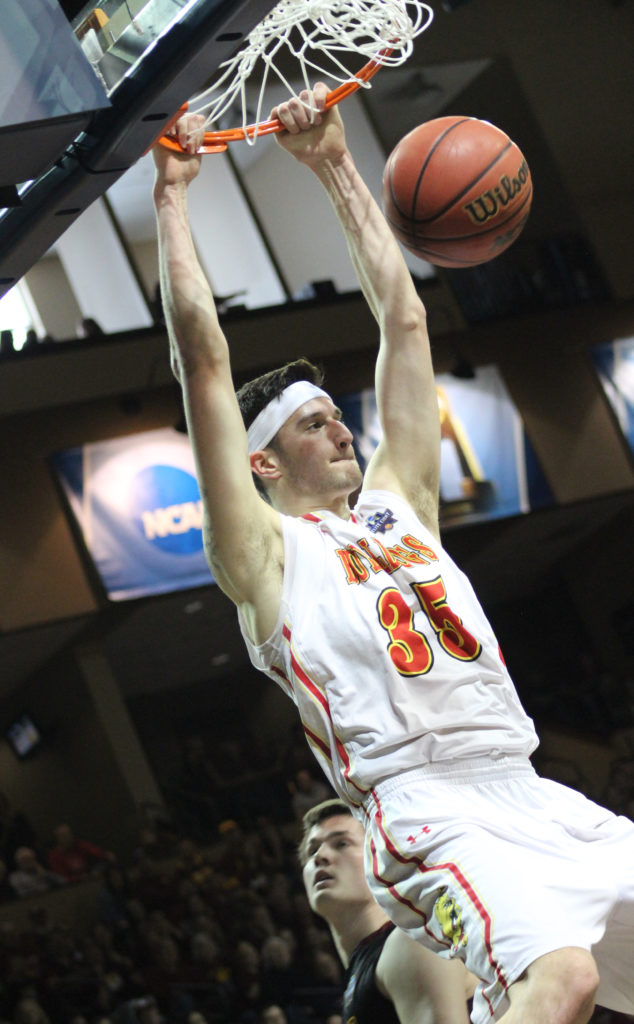 Proving everyone wrong has been the mantra of Ferris men's basketball alum Zach Hankins' career.
The 2018 NCAA Division II National Player of the year started out with one Division II offer from Ferris. One scholarship, one opportunity. That opportunity turned into an offer to play at Division I Xavier his last year of eligibility and now, a contract to play summer league for the Philadelphia 76ers.
"My mindset is just to prove everybody wrong. That's what I've had to do this whole time. I had one small Division II scholarship, that was my only DII offer," Hankins said. "I took that and took advantage of it and became as much as I could be there and then took another step to DI and proved that I could play there. [I] went to Portsmouth and proved that I could play really well there, had some really good games, so I'm just going to in with the same mindset of prove I'm supposed to be here."
Hankins will play in the NBA Summer League that runs July 5 to 15 and get the chance to gain more exposure playing in front of all 30 NBA teams with the end goal of signing a contract at the end of the season.
Even though he worked out with several NBA teams at pre-draft workouts, including the Toronto Raptors, Golden State Warriors, Los Angeles Lakers and the 76ers, Hankins said he did not expect to be drafted.
"Not really, I wasn't expecting to be [drafted]. I didn't have a ton of exposure, I didn't have a ton of years at a major DI, so I wasn't expecting a draft, I was expecting this route of getting an opportunity to play summer league with a team and play in front of all 30 NBA teams and get more exposure and hopefully show out and play well and earn myself a contract," Hankins said.
Hankins helped lead Ferris to its first-ever National Championship his last year with the Bulldogs and left Ferris as the school's all-time leader in blocks with 319, rebounds with 858 and the highest field goal percentage in a career with 64.2%. Besides player of the year honors, Hankins was a two-time All American, gained All-GLIAC awards his last two seasons and was on the GLIAC All-Defensive Team twice.
"That's where I attribute most of my development to," Hankins said about his time at Ferris. "I've had amazing coaches there, a great redshirt year and great leaders as I was kind of growing up there in basketball. That really helped me to take pride in what I do and get better every day."
He quickly became an impact player at Xavier as a graduate transfer and averaged 10.6 points and 5.3 rebounds per game and kept the trend of a high field goal percentage with 68.6%, which led the Big East Conference. His 54 blocks in one season rank sixth in Xavier's history.
While professional playing has always been a dream, Hankins said the opportunity to play summer league is still a crazy thought.
"I mean, it's really crazy to think about. You dream about it but you never really expect yourself to be playing for an organization, and I'm only playing for an organization in the summer league, and that's just a small step," Hankins said. "But it's still pretty awesome to take a step back and look at, like wow, I'm here when a lot of people aren't."