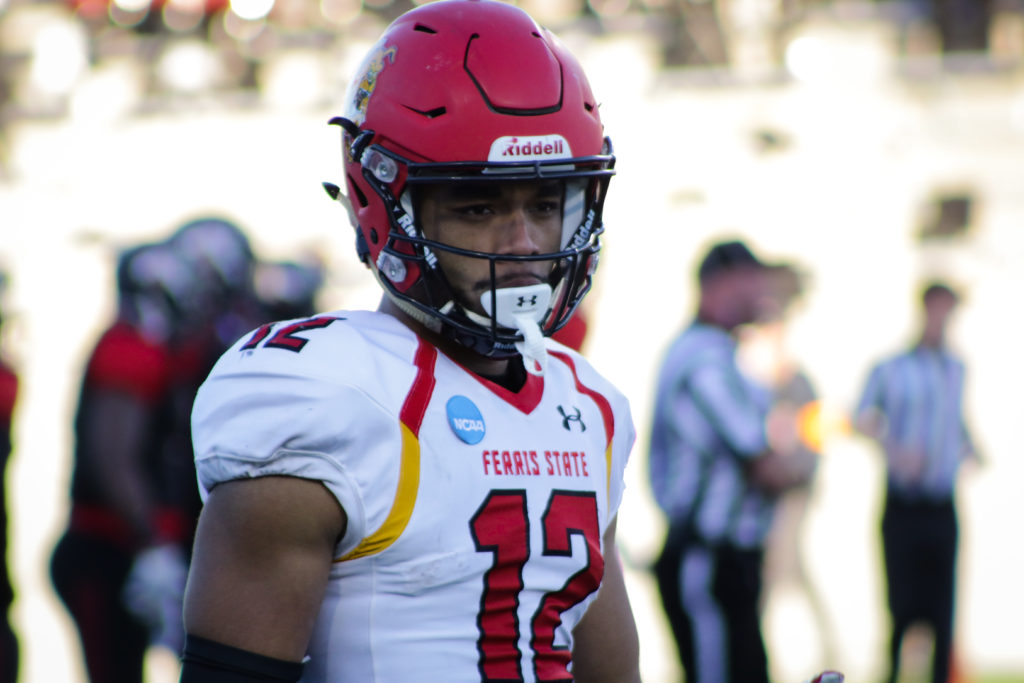 Former Ferris football wide receiver Malik Taylor is on the move, and this time he's hoping to play closer to home.
Taylor signed a deal with the Green Bay Packers Friday, July 19, and is expected to join them for training with a chance to make the 53-man roster come September.
Taylor was signed by the Tampa Bay Buccaneers in May after remaining undrafted in the 2019 National Football League (NFL) draft, and also earned a tryout with the Indianapolis Colts.
Often the Bulldogs' top receiver, Taylor earned many accolades in his four years at the college level. Taylor caught 121 total catches in the crimson and gold, accumulating 2,091 total receiving yards — currently ranking seventh in school history.
Taylor was the top target for Bulldog quarterbacks in 2017, outpacing all other team receivers for 61 catches, 901 yards and six touchdowns.
Taylor's senior year left much to be desired, however, as the 6-foot-3 target man missed much of the season with injury.
A fresh start with the Packers offers Taylor a chance to prove himself, but he has some work to do to make the final roster for the regular season.