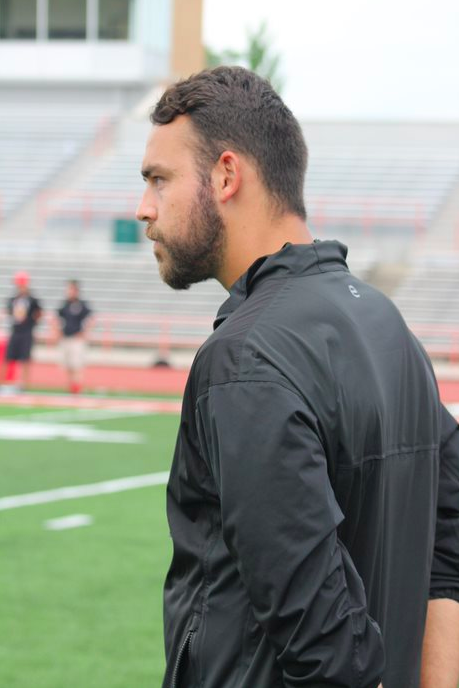 Ferris coaching staffs breed excellence, as seen last season with Ferris football losing both offensive coordinator Steve Casula to the University of Michigan as an offensive analyst and assistant coach Ryan Brady to a head coaching position at Saginaw Valley State University.
After filling Casula's position with Brian Rock, head coach Tony Annese is now welcoming Josh Miller as assistant coach.
This is Miller's 6th season coaching overall after spending previous seasons at the University of St. Francis (Indiana) and most recently with Division I Bowling Green State University (Ohio).
"The strengths I bring to the Ferris State program are my genuine care and passion to develop student-athletes as people, students and athletes," Miller said. "If you're not committed to developing student-athletes in the order listed above then you do not understand your purpose as a coach. My recruiting efforts and ties to the surrounding areas will also play a part in continuing to bring the best prospective student-athletes to Ferris State."
Miller spent the 2018 campaign coaching wide receivers at Bowling Green, was heavily involved in the recruiting process, coordinated the defensive and special teams scout teams and assisted in the game plans.
Annese had only good things to say about his new coaching staff and the transition this season and said they may be the best coaching staff he's ever had.
"… Anytime we lose a coach, I always just say — even though it may not be true every year — I always just say, 'We're better than ever coach-wise' because those are the guys we've got," Annese said. "But it's been awesome, we've got some incredible new additions. We've had just a huge positive transition with coaching staff to the degree that I'm very con dent that this is the best ever."
Prior to his stint at Bowling Green, Miller spent four years coaching at his alma mater, NAIA powerhouse University St. Francis, according to a Ferris Athletics press release.
Joining in 2014, he worked as the quarterback's coach for two seasons. It was the position he played from 2009 to 2013 as a three-time captain and a two-time All-MSFA player.
Much like what he will be doing this season here at Ferris State, he worked as the linebacker's coach along with special teams in 2016 and 2017.
"I have gotten to know them over the past couple of weeks and I am honored to be their coach," Miller said. "They are certainly a talented group of players, but most importantly great human beings. They make coaching easy and fun. I cannot wait to be around them on a day to day basis."
Miller's coaching will be put to the test for the first time 7:30 p.m. Thursday, Sept. 5, on Top Taggart Field, when the Bulldogs open their season against the University of Findlay (OH).