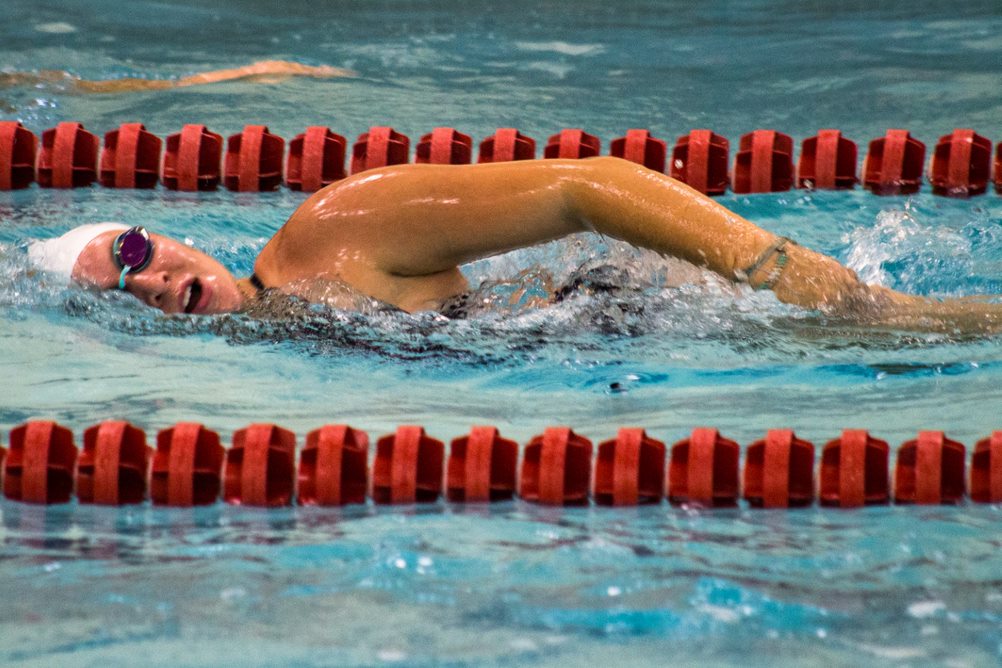 After learning there wasn't a swim team at Ferris, psychology senior and Club Swim Team Vice President Emily Kemp knew she had to start one.
"I started a rowing team at my high school, so I was like, "OK, if I can start a varsity high school sport, I can start a club sport at Ferris," Kemp said.
Kemp has been swimming competitively since she was five and her love for the sport has never died.
"It's really a fun, loving community. Everyone really accepted us because it was our first year," Kemp said. "We were all friends and weren't really competitors because everyone was focused on having a fun time."
Kemp also noted that the environment in college swim differs significantly from high school swim.
"High school swim is a lot more strict. Not only are the cut times faster for high school, but college swim is a lot more lenient," Kemp said. "Whenever we go to swim meets, people are wearing crazy swimsuits; they're wearing pizza or American flag swimsuits, no one had a strictly competitive team suit that they wear. Ferris was actually one of the only teams that we saw that had a team suit from the teams that we competed against last year."
Kemp couldn't have done the work all by herself, though. Ferris welding engineering technology junior and Club Swim Team President Nicholas Berchert was also a key player in the creation of the team.
"Over the fall and winter of last year, it developed to where we went from having three people to six people to 20 people to 25 people over the end of the year who were competing competitively," Berchert said.
Berchert also enjoyed being able to bond with his teammates.
"You never find a closer family than you do in swimming," Berchert said. "You stare at a black line for thousands and thousands of yards just to compete for a minute, so they all know the pain and suffering one goes through just to get better."
Even at meets, the family environment and encouragement never end.
"When you look up during a breaststroke and see 20 people at the end of your lane cheering you on, there's no feeling like it," Berchert said.
A big goal for the swim team this year is to go to nationals in Greensboro, North Carolina. They've had quite a few people who qualified but were unable to attend because they hadn't paid their dues since they were a first-year team, which is the first thing they plan on doing this year.
Ferris welding engineering and automotive management senior Michael Krueger said it wasn't difficult to manage being on the team and going to class.
"This is actually the second club that I'm a part of, and between classes and the two clubs, it hasn't been too hard to balance," Krueger said.
Students who are interested in joining the swim team can contact Berchert at berchen@nullferris.edu.