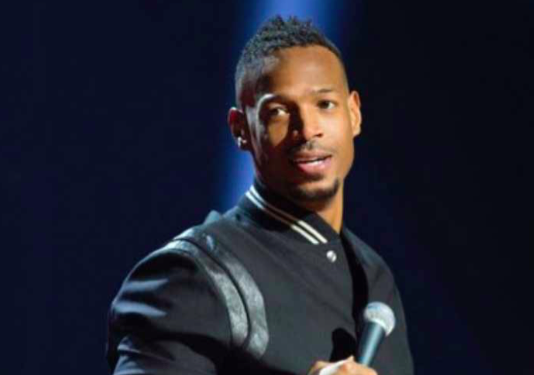 With more than 900 tickets sold so far, Ferris students are excited to see this year's homecoming comedian, Marlon Wayans.
Best known to students for his movie "White Chicks" and the "Scary Movie" franchise, Wayans has spent more than 30 years starring in and producing a variety of comedy films.
Ferris healthcare system administration senior Ziyad Alzaid is very excited to see Wayans take the stage.
"I loved the movie 'White Chicks,'" Alzaid said. "I've seen his Netflix special and it was very funny, so I am looking forward to seeing him."
This is Alzaid's second year going to see the homecoming comedian, although he wasn't a fan of last year's comedian and was left disappointed.
Ferris music and entertainment business senior Megan Yuchasz is the coordinator of the show and serves on the Homecoming Committee as the homecoming comedian chair.
"I am so excited. It took a lot of planning to get him here but I am excited for people to see his act," Yuchasz said.
Yuchasz said she usually doesn't attend the homecoming comedian shows because there hasn't been anyone in previous years that she was interested in.
Ferris mechanical engineering senior Andrew Boonstra said he had never been to the past homecoming comedian shows, but after learning that Wayans would be the comedian, he is now interested.
Ferris Coordinator of Activities and Student Organization Center Nicholas Smith said the process for searching and selecting the homecoming comedian begins in the spring semester of every year.
"We contact a few different agencies that we frequently work with for comedy," Smith said. "We give them our price range just to get some ideas. They send us some options and then we approach finance division, our student government with some different options, that include the whole homecoming week. We then do a student survey with the realistic options that we can get. We have write ins, but sometimes we get good ones and others are comedians who cost $300,000."
To conduct these surveys, the homecoming committee sends out a variety of surveys through social media and even have whiteboards with different comedian options that students can vote on as they walk by.
"We take the data that we collect and we see who are the top comedians to get a feeler out and then we go from there with the costs and availabilities," Smith said.
Smith couldn't say the exact cost it was to bring Wayans out, but hinted that in the last few years, it cost more than Dave Coulier but less than Nick Offerman.
The homecoming comedian performance will be 8 p.m. Thursday, Sept. 26, in Williams Auditorium. Tickets can be purchased for $15 at the Center for Leadership, Activities and Career Services from 10 a.m. to 4 p.m.