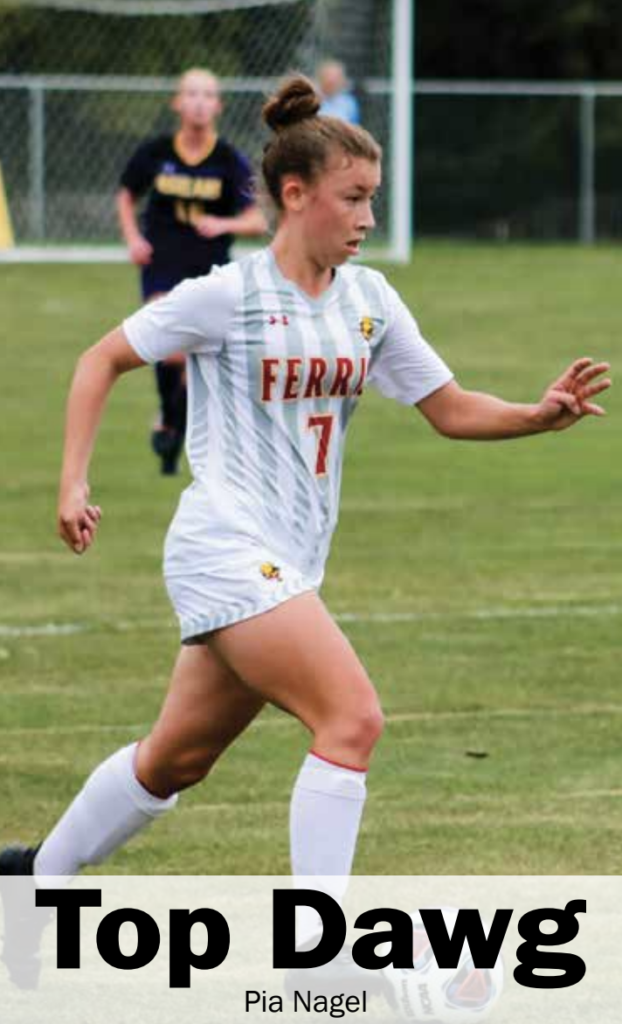 This week's Top Dawg returns to the soccer pitch and belongs to sophomore forward Pia Nagel.
Nagel leads the women's soccer team so far this season with three goals, two of them netted in Sunday's matchup against Saginaw Valley State University. The 2-0 win kept the Bulldogs undefeated overall and started their five game home stand on a good note.
The Germany native also leads the team with 15 shots — 11 of them on target. Her goal-minded play is no surprise to fans, as she led the team with 10 goals and 56 total shots last season. Nagel started all 24 games last year and has played in all six games this season, starting five.
With three goals already and 12 more regular season games to go, Nagel is on track to meet and possibly exceed her stats last season. After losing senior defender Carley Dubbert last year—who scored eight goals—the Bulldogs will need Nagel or another forward to step up this season.
The Bulldogs have climbed in national rankings, now ranked No. 11 in the country, allowing but one goal in the first six games. T
he team will be back on the home field against Davenport 4 p.m. Friday, Sept. 27.