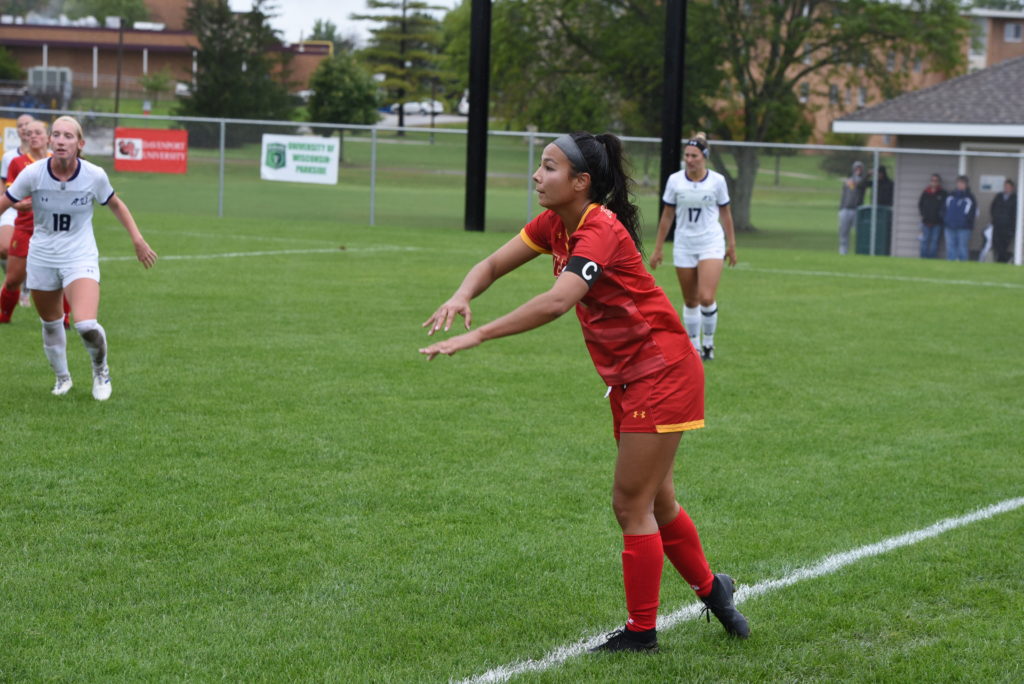 Fans will have the chance to get their spooky on at the Ferris women's soccer game noon Sunday, Oct. 20, against Purdue Northwest.
Ferris marketing senior Kara Antonini's class has one goal: to get fans to the game. As a result, there will be a theme, handouts, prizes and in-game promotions. The class chose the theme "Ghosts and Goals" — which will be a whiteout — a play on the Halloween phrase "Ghosts and ghouls."
Sunday is also the team's senior day, one of the reasons Antonini said they chose to promote the game, to "get more people to their senior game for that extra support," Antonini said. "And it would be fun."
This year's seniors compose a larger bunch, including goalkeepers Alison Chesterfield and Grace Kraft, forwards Brandi Wagner, Morgan Irwin and Jenna Hong, midfielder Maddie Fouts and defender Tia VanSuilichem.
The first 25 fans at the game will receive a free Ferris travel mug and Antonini said there will also be T-shirt handouts.
The assignment is a part of Antonini's marketing class as means to offer them realistic experience for their prospective future jobs.
"I liked how we each have our own position, our own kind of team. There's a media relations team, game operations team, marketing, merchandise and we all have our own separate things that we're supposed to be doing," Antonini said. "But working together as a class and watching it all come together has been the most fun."