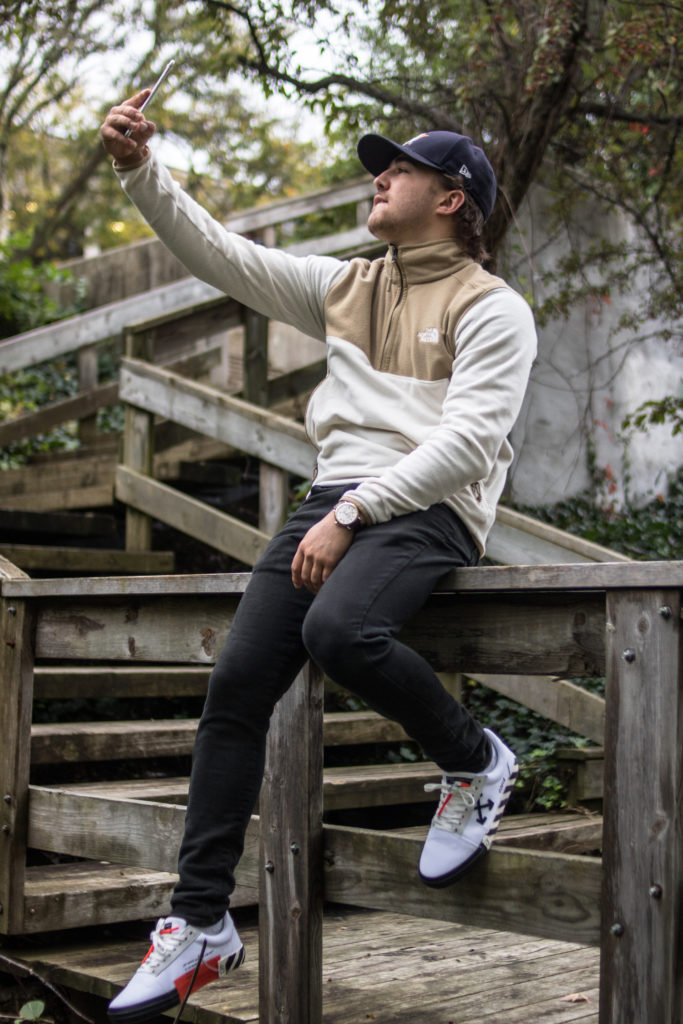 Ferris public relations senior and Student Fashion Alliance president Kamry Morris is ready to help students look their best while out prowling the streets of Big Rapids.
A go-to fall outfit for Morris is a graphic tee, jeans, chunky boots and a long jacket. Morris said this is the perfect mix between comfort and style.
"Some tips I would give to stay warm during the fall season would be to invest in some really cool leather boots," Morris said. "Boots are an easy way to elevate an outfit and still be comfortable. Parties during the fall are tricky because it's usually cold outside and warm inside the party. A skirt with a long sleeve shirt is a classic combination and is great for going out."
"I also recommend investing in a neutral color shoe that can be worn on various occasions with different outfits. Shoes are 50% of an outfit," Morris said.
Morris' favorite place to shop is Forever 21 because they usually have something she needs at an affordable price. Although she doesn't enjoy shopping in the Big Rapids area very much, she will go thrift shopping at Goodwill.
Ferris marketing senior and Student Fashion Alliance member Victoria Baklashev agrees with Morris on these thriftier options.
"Thrift, thrift, thrift," Baklashev said. "I only shop secondhand, and we have some real gems in Big Rapids, believe it or not. Goodwill, Fabulous Finds, Salvation Army and the Student Fashion Alliance's Thrifty Thursdays pop up shops are where I've found my best finds. Make sure to utilize your student privilege and get any discounts they offer students or member rewards."
Baklashev believes layers do wonders in the winter. When it comes to being party-ready, Baklashev suggests investing in some basic pieces, like solid-colored turtlenecks, and a nice jacket (such as a duster) that can be dressed up or down and still protect you from cold weather. She also noted how a pair of black boots are an excellent option for going out, staying fashionable and staying warm.
Sweats are underrated, according to Baklashev, because people usually just wear them as a "dress down" kind of fit. She advises students to try pairing some sweats with a cute pair of sneakers and a crop top. You can also add layers to make it warmer.
Ferris marketing senior and Student Fashion Alliance member A'nya Amos' fall fashion staples include a light turtleneck, a long sleeve crop top paired with boots, a button-up tied around her waist and a blue jean jacket. She also enjoys her Gucci belt and Doc Marten boots.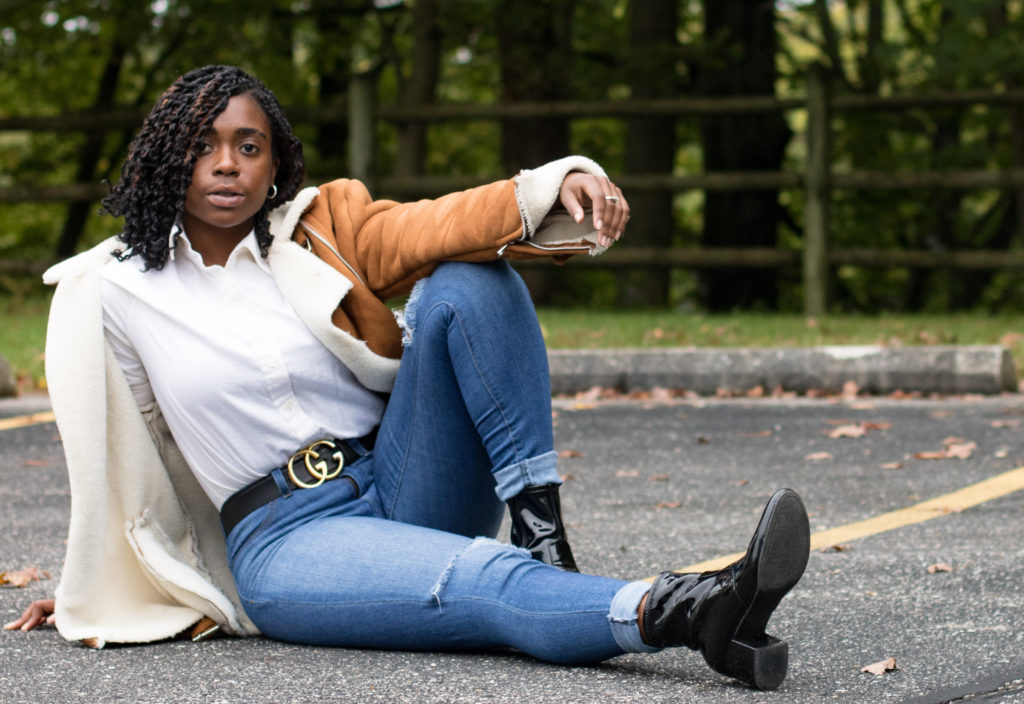 The reasoning behind the models' picks
"A strong pair of jeans is something every guy needs in their closet. Black jeans work with 80% of outfits and can usually be complemented with a strong pair of sneakers. One of my favorite new pick-ups is the off-white Vulc Lows. The checkered pattern of the shoe is something I thought was different. I've always appreciated Virgil's attention to detail, down to the orange wax-dipped laces and the ironic wording on his pieces.
"These days, I will only spend my money on clothes if they are truly comfortable. Being a student has made me dress to be comfortable, but I feel there is a good way to dress comfortably and confidently at the same time. Confidence is half the outfit." — Ferris marketing senior Jack Martin
"The jacket, button-up and boots can also be business-casual attire. This is a good party outfit because it'll keep you warm from place to place. Even if you have to leave your jacket at home or in the car, your long-sleeve shirt or sweater will protect you from the cold." — Ferris marketing senior A'nya Amos