The undefeated, No. 2 nationally ranked Ferris football took on the winless Timberwolves of Northwood Saturday, Oct. 19, and posted another commanding win, 44-17.
Despite the fact Northwood has not secured a victory against Ferris since 2012, there was distinct tension on the field contributing to six unsportsmanlike conduct calls and three personal fouls throughout the game. Ferris was responsible for all personal fouls and three unsportsmanlike conducts, two of them called on senior defensive back Alex Thomas.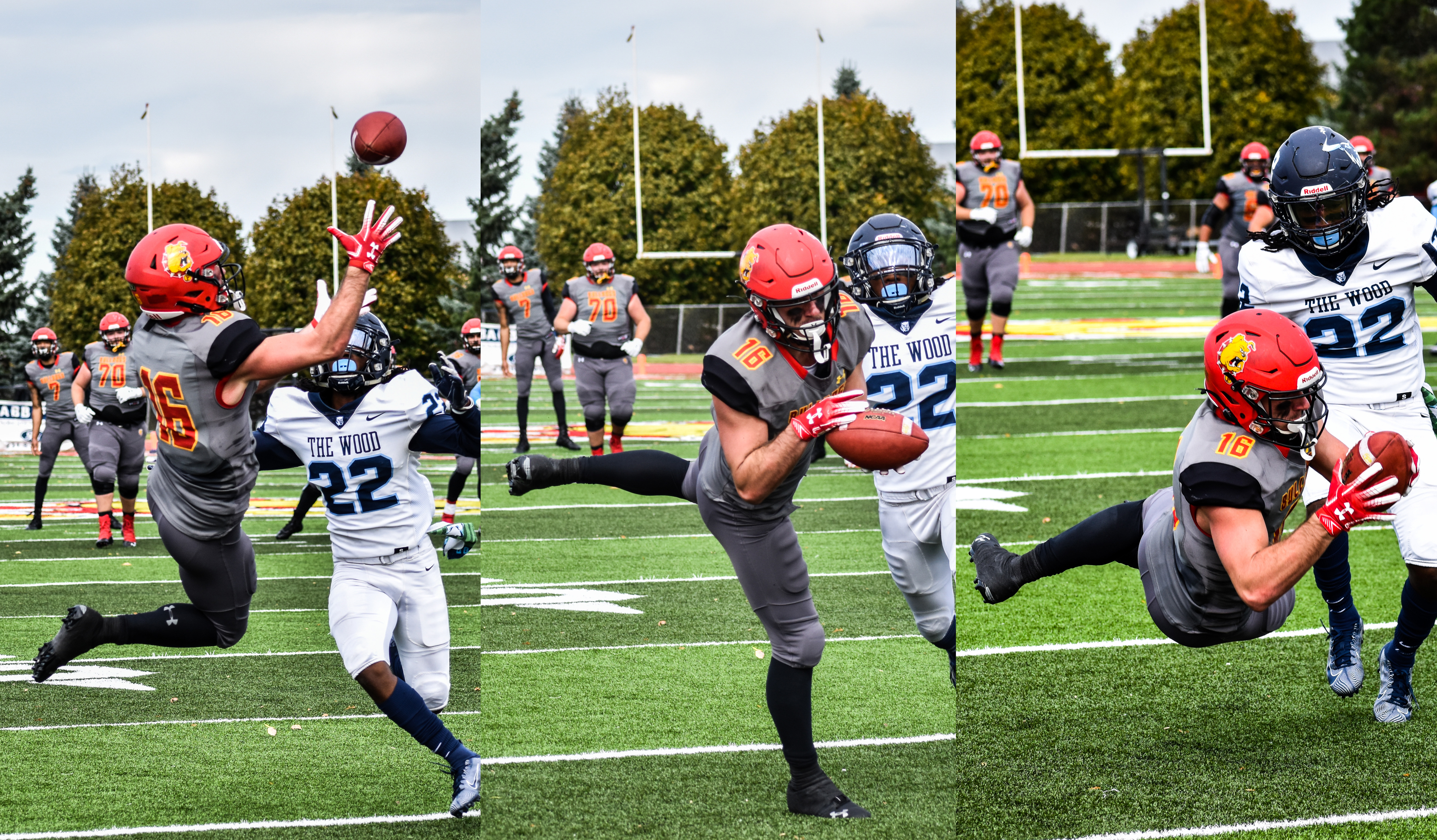 On the sidelines, Ferris head coach Tony Annese voiced his displeasure with his players' involvement multiple times. He said after the game he wants his players focused on themselves, not the other team.
"It's very important to focus on the things that you need to do as a player on a team to help your team be successful and not get caught up in anything else," Annese said. "I don't know what's going on out there, they were talking, we were talking, I don't care. I really don't care. What I do care about is for our team to play the way we need to play to be as good as we are capable of being."
The obvious underdog at 0-6 entering the game, Northwood started strong, scoring on their first drive to put the pressure on the Bulldogs.
"They've played everybody tough this whole year," Annese said. "They don't care, truthfully, what their record is, they just play for the right reasons and they play hard and I knew they were going to be like that."
Ferris answered with a touchdown from junior running back Marvin Campbell, which opened the floodgates that led to a total of six touchdowns.
Ferris ended with 484 yards of offense, 221 of those coming from carries. Junior running backs Tyler Minor and Campbell led the rushing game Saturday, Minor with 64 yards and one touchdown, Campbell with 35 yards and two touchdowns.
Senior quarterback Jayru Campbell took the start again and completed 8-of-17 passes but still managed to gain 239 yards from the eight completions. His longest was a 76-yard touchdown pass to sophomore wide receiver Sy Barnett.
"It's a comfortable feeling I think for Sy, and the receivers particularly, that [Campbell's] a guy that wants to throw the ball down field," Annese said.
Barnett, who accumulated 132 yards on four catches, led the team in receiving yards for the second game in a row. However, Barnett doesn't care much whether it's him or another player who gains the yards, as long as it's a team effort.
"Honestly, I really don't care about the games I have, it's dependent on a team win," Barnett said. "The games before the past couple games we've just been running the ball very effectively, so you can't really complain when you're putting up high numbers and our team's just rolling. There's not a team, I think in this entire country that can stop our run game."
Ferris defense once again showed their consistency, holding Northwood to only 215 yards of total offense and only 5-of-18 third down conversions. Sophomore defensive tackle Jordan Jones and senior defensive end Austin Edwards each came up with a sack. Senior defensive back Omari McCauley and sophomore defensive back Jovan Bayless each caught an interception in the win.
McCauley and the defense have a "completely different swagger" this year, coming out with the mentality they have to make every play after last year's disappointing end to the season. The bond between the defense, welcoming in freshmen and transfers has also contributed to their success, according to McCauley.
"The willingness for the guys that have already been here to just open up and embrace them and show them how we do things at Ferris State, while also allowing them to be who they are and come here and just combine all our energy into one," McCauley said.
With only three GLIAC and regular season games left, Annese said doing the little things better will be the difference for the team.
"If this team can bring some attention to detail in our work weeks, we've got a chance to be really good," Annese said. "I know that sounds kind of funny and negative being 7-0, but we've got a high standard for how we play and we've certainly got to do some little things a little bit better."
The Bulldogs will return for another home game 1 p.m. Saturday, Oct. 26, against Saginaw Valley State University, who is led by former Ferris assistant coach Ryan Brady.