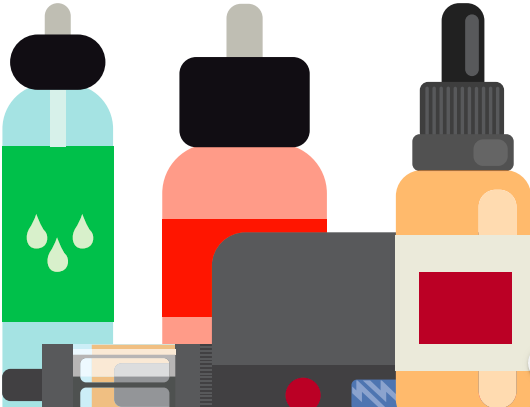 After becoming the first state to enact a ban on flavored vape products last month, Michigan's flavor ban may already be at its end.
Though the initial ban went into effect last month, retailers had until Oct. 2 to comply, meaning that starting on Oct. 3 all flavored e-liquid, more commonly known as vape juice, was illegal to sell.
The ban was set to be in effect for six months and then be reevaluated by Michigan Governor Gretchen Whitmer. Instead, it lasted less than two weeks before a judge on Michigan's Court of Claims issued a preliminary injunction, effectively reversing the ban for the time being.
Court of Claims judge Cynthia Diane Stephens cited the harmful impact of the ban on local businesses as the reason for blocking it, saying that the harm to business outweighs the state interest in stopping youth from using vape products.
Governor Whitmer said she plans to ask for a stay on the court ruling and that she will appeal the decision with the Michigan Supreme Court.
Many Ferris students were confused with the reasoning behind the ban, which cited health concerns and use among youth, and feel like it will not be reenacted.
"I don't think it's going to be reenacted, people are going to continue to vape and it's going to be completely legal," Ferris mechanical engineering freshmen Devin Patrick said. "If you look at how many people have died from cigarettes, thousands upon thousands upon thousands so why aren't they banned yet? A couple people die from vaping and we have to ban it. So why are people still smoking? It's just very hypocritical and ignorant."
E-Cig Outlet employee and Ferris respiratory therapy junior Alex Paschal said that the ban has negatively impacted business, causing E-Cig Outlet to layoff multiple employees. Paschal is also concerned about the added health risks caused by the ban.
The ban originally was set to ban all flavored vape juice but was amended to only ban flavored vape juice containing nicotine. However, vape users could still purchase juice and add nicotine packets, which are heavily concentrated and can be dangerous if used incorrectly.
"It's more dangerous if anything. Having all this zero-milligram stuff and then having nicotine packets, it's all FDA approved so it's meant for people to do but I don't like that people have to do that. That nicotine is super concentrated. We're talking about one milliliters worth turning something from zero nicotine all the way to 0.6% or higher," Paschal said.
While fatalities from nicotine poisoning are rare, according to the Center for Disease Control (CDC) reports of nicotine poisoning rose from one per month in 2010 to 215 per month in 2014. The risk of nicotine poisoning is significantly raised by vape users adding nicotine solutions to their own vape juice.
While the reversal was based around the economical impact of the ban, the safety of allowing businesses to sell vape products with nicotine is also on the minds of many Ferris students.
"I feel like if you ban vaping people are going to find something worse. I know that a lot of my friends that vape a lot they go to weed instead now and I feel like you want more people to be vapers than [marijuana users]. People are going to find something to fill in that hole and it's dangerous so I'm glad they reversed it," Ferris auto engineering freshmen Dan Larosa said.
Despite being happy about the reversal, Larosa said he thinks the ban will be placed back in effect due to the short time span not allowing the state to assess negative or positive impacts.
Despite the reversal in Michigan, President Trump has spoken about the possibility of a federal ban on vaping products. That, along with Governor Whitmer challenging the court ruling, will leave the future of flavored vape juice in limbo for the foreseeable future.