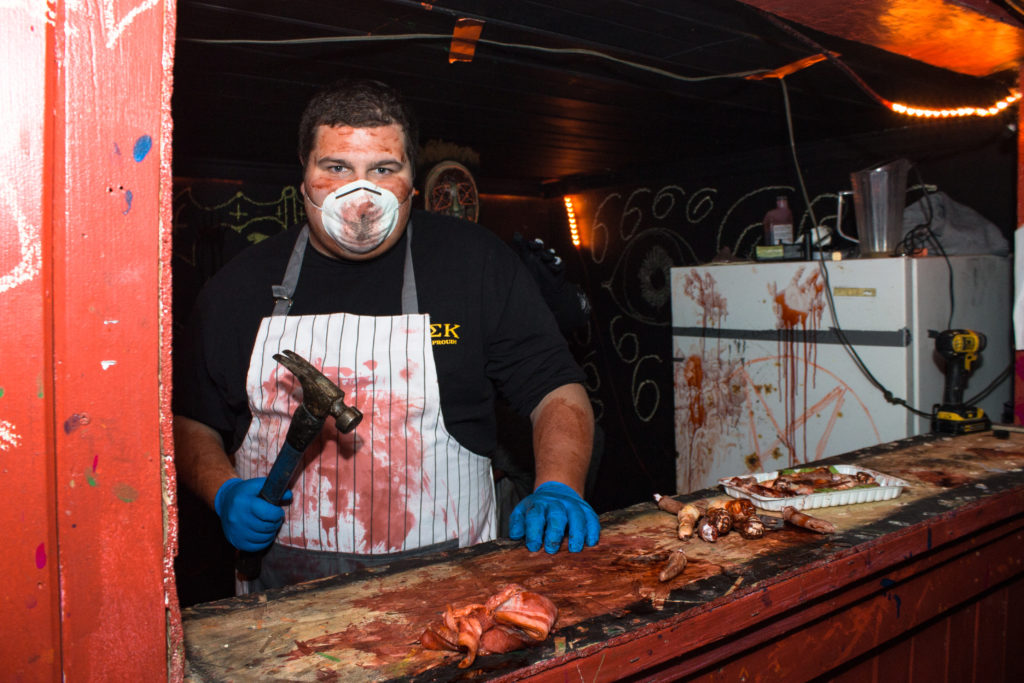 The Ferris chapter of Phi Sigma Kappa is preparing to make people scream to make others smile.
The fraternity will be holding a haunted house for the second year in a row raising money for their philanthropy, Special Olympics.
Ferris construction management senior and Phi Sigma Kappa member Jeremiah Hoover will oversee the coordinating and planning of the house this year.
"Last year, we had a really good turn out, so we thought we'd make it into an annual thing," Hoover said.
According to Hoover, the spooky attraction raised $1,873 for Special Olympics last year. This year, Phi Sigma Kappa has made changes to make the house even better than the year before.
"Last year, we went for a crazy haunted house just with random stuff. This year, we're sticking to a little bit more of a theme and there will be a different route that we're taking, so it's going to be really different from last year," Hoover said.
Hoover believes the haunted house creates an alternative to the typical Halloween activities while raising money for a great cause.
"It's a great opportunity to support a really worthy cause. Special Olympics needs a lot of equipment and gym hours, and this is a great way to raise money for it. Also, it's a really fun, safe and cost-effective way to have fun on Halloween. Just come out. It's not going to be during the weekend, so you're not going to be influenced by any parties or anything like that."
Ferris social work senior and Phi Sigma Kappa President Carlton Thompson said the haunted house will be able to provide an experience many other fundraisers cannot.
"The haunted house is unique for multiple aspects. We recruit the help of volunteers from other organizations. We are able to directly impact the population we're raising money for and I think that's truly impactful. There's not many other events that require so much planning and work to carry out. It makes the end results that much more meaningful though," Thompson said.
With other haunted houses in the area, students might have a difficult time choosing which one to attend. However, Thompson believes there are many advantages to the Phi Sigma Kappa haunted house.
"We differ from other haunts in the area for various reasons. We've got one of the lower rates being one of them, the location is very convenient compared to some drives you need to make, and I've been told that we sit on the more spooky side of the spectrum than those in the area, too. But I'll let you all be the judge of that," Thompson said.
Admission for Ferris students is $4 and regular admission is $5. Phi Sigma Kappa is also still looking for volunteers to help run the house. The Phi Sigma Kappa haunted house will be operating 7 p.m. to 11:30 p.m. Tuesday, Oct. 29, to Thursday, Oct. 31, at 118 Oak Street in Big Rapids.