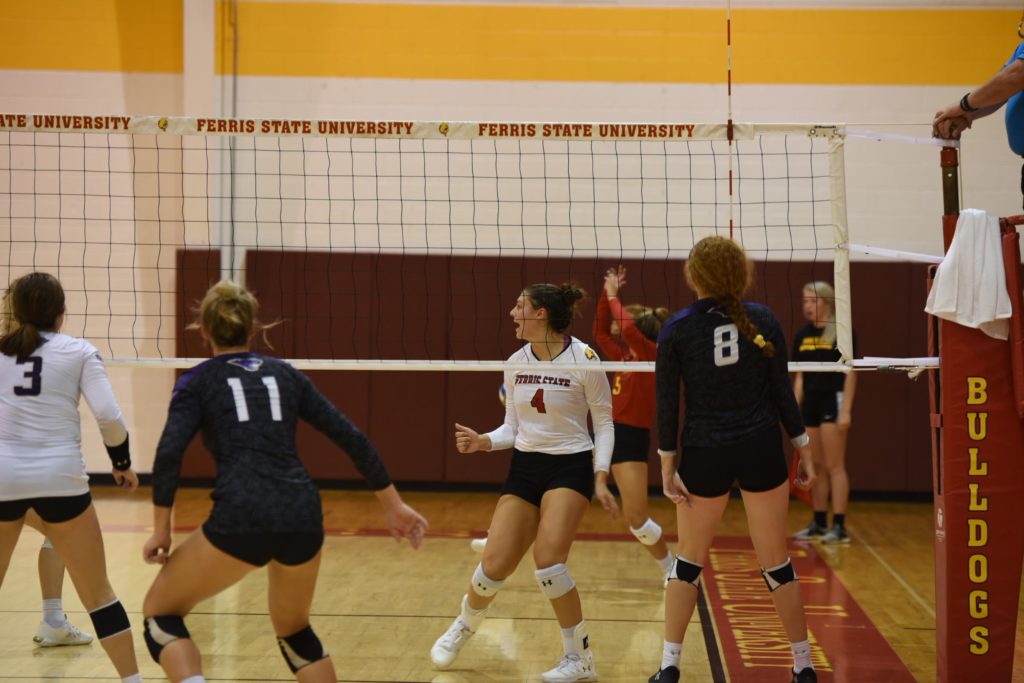 This week's Top Dawg brought a commanding presence to the net in the 2019 Midwest Region Crossover, throwing down 60 kills in just three games.
If you haven't guessed already, it's senior outside hitter Allyson Cappel.
Ferris was the No. 1 seed for the GLIAC going into the tournament that featured competition from the GLVC and G-MAC. Going 2-1 on the weekend, the Bulldogs started with a 3-1 win over Walsh on Saturday, Oct. 19, and Cappel posted a double-double with 15 kills and a team-high 15 digs.
The Bulldogs faced a double-header on Sunday, taking home a victory in the first game of the day against No. 17 ranked Rockhurst (Missouri) in five sets. Cappel absolutely dominated the net in this game with 31 kills, a season-high. She also stayed consistent on defense, totaling 15 digs.
After two wins, Ferris got swept by Missouri-St. Louis, who went undefeated in the tournament. The game was closer than the 3-0 score reveals, with the first set going to 31-29. Cappel led the team in kills for the second game with 14 and added eight digs as well.
Cappel's performances earned her a spot on the All-Tournament team, which only included five other GLIAC players.