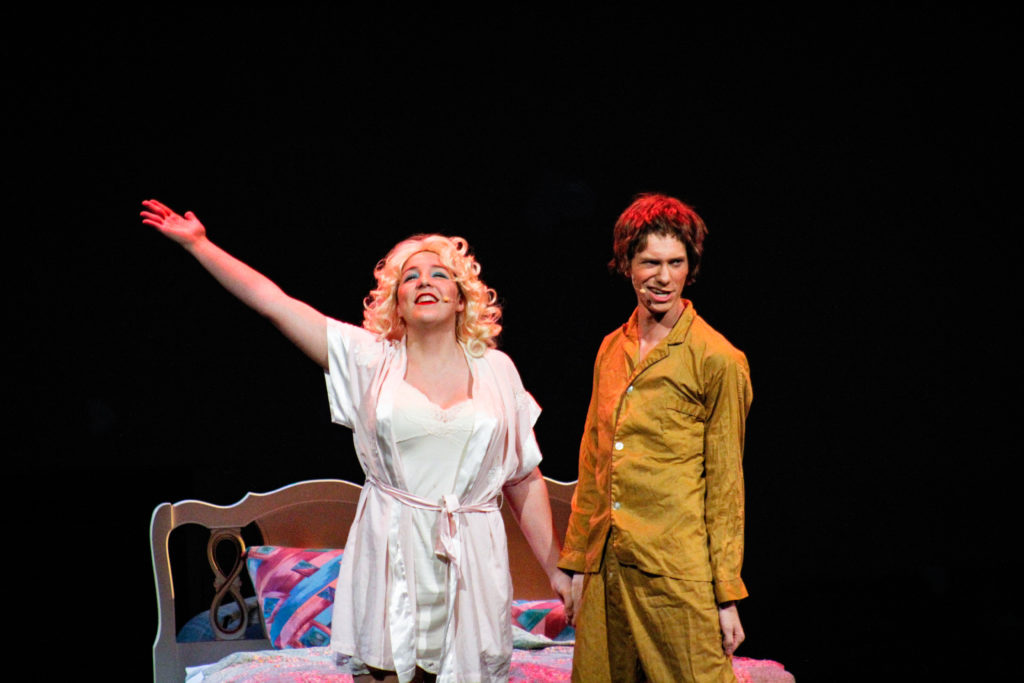 Dolly Parton is so talented that she even helps write musicals.
Ferris Theatre presented "9 to 5" Thursday, Oct. 31, through Sunday, Nov. 3, in Williams Auditorium. "9 to 5" was originally a book written by Patricia Resnick, but Dolly Parton helped write the music and the lyrics for the musical. This musical was originally produced on Broadway by Robert Greenblatt in April 2009.
This musical is about three women who came together to overtake their sexist boss, who had it out for the women who worked in his office. "9 to 5" had catchy songs, great use of props, and great singing and dancing. It even spooked you a little bit with the starter pistol they used.
This musical was not only singing and dancing; instead, it was a way to teach the audience a great message through performance.
I did not know what this musical was going to be about before I attended. Leaving the musical, however, my eyes were opened. I never realized how difficult the working conditions were back in the day for women. I always heard stories and jokes, but after seeing this musical, it showed me how little say women had in the office.
It was in a joking matter what happened with their boss in the end, but it just shows the measures women would have to go through just to be heard in the office and just to have a fair chance.