It's finally official: Ferris football was named No. 1 in Super Region 3 for the Division II Football Championship bracket on Sunday, Nov. 17 and will get a first-round bye.
The field of teams holds many familiar opponents for the Bulldogs, including a few in region. Ouachita Baptist secured the No. 2 seed in Super Region 3 and Northwest Missouri State is No. 3. Ferris defeated both in their playoff run last season.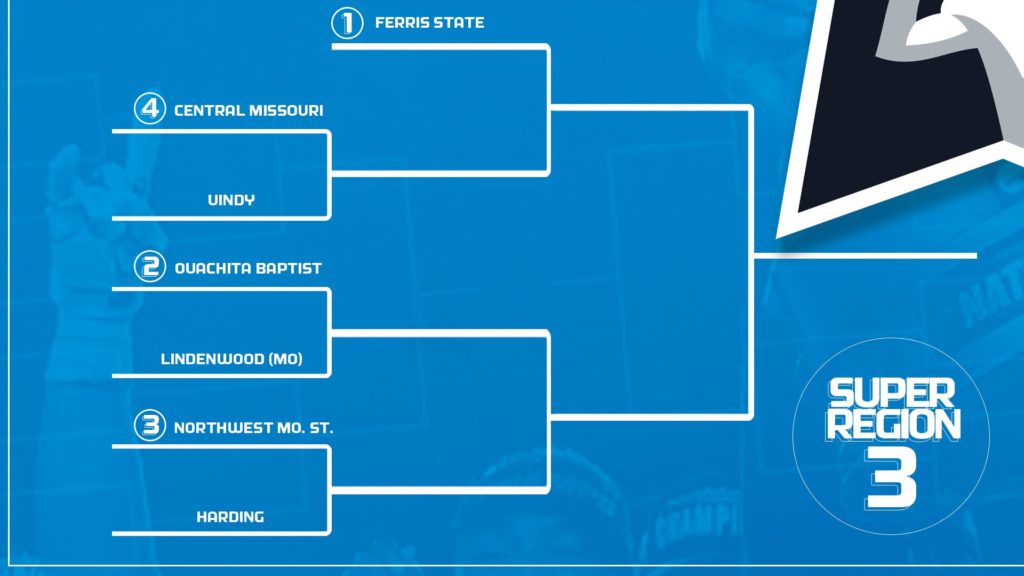 Other No. 1 seeds include reigning champs Valdosta State, Minnesota State and Slippery Rock, who poses a possibly quite challenging semifinal for Ferris. Nationally ranked at No. 8, Slippery Rock is led by senior quarterback Roland Rivers III, who is third in the nation in passing yards with 3,409 this season and 40 passing touchdowns.
Ferris, ranked No. 2 nationally all season, is the lone GLIAC representative in the playoffs. They will face the winner of the first-round matchup between Central Missouri and Indianapolis, nationally ranked No. 9 and No. 16 respectively. The Bulldogs' playoff run is made a bit easier this year with all their potential matchups at home until the championship this year.
With a 10-game regular season and first round bye, Ferris will also only total 14 games, should they make a repeat appearance in the title game. This is opposed to the 16 games they played without a week off last year,
Although the reigning Harlon Hill winner Jayru Campbell out the past two games, Ferris won out to go undefeated in regular season for a second year. The team has clearly shown that no matter who's at quarterback they can find success.
But entering the stiffest competition they've seen all year, it's vital that all three of the Bulldogs' quarterbacks are healthy and ready to go. By the time the second round rolls around, Campbell will have had four weeks to rest his ankle injury. If he returns for playoffs, Ferris will have one of the most dangerous offenses in the tournament, as all three quarterbacks have proven themselves this season.
With No. 1 nationally ranked Valdosta State on the opposite side of the bracket, Ferris would not see a rematch until the title game. Valdosta State has had another undefeated regular season and are on a 25-game win streak, despite losing head coach Kerwin Bell along with both offensive and defensive coordinators after last season. Their season is eerily similar to Ferris', having beat their rival to win the Peach Basket in their last regular season game that also won them the Gulf South Conference title.
If the Blazers and Bulldogs meet again in the championship, it'll be a rematch for the ages, that's for sure.
An interesting change to this year's tournament format is the brackets are no longer constrained to their Super Regions. Seeds 1-4 still get home bids in the first round and stayed in their Super Region, but seeds 5-7 could be placed in any region. This allowed the selection committee to place them in a region that made most geographical sense for the first round.
The seeding process remained the same—according to region record, strength of schedule, etc.—but the new caveat was introduced to get more fans to the games and reduce the number of charter flights necessary in the first round.
You can't help but love the pure bracket format that Division II Football keeps. The top 28 teams in the country compete over the next five weeks and it almost feels like March Madness for football. With nine undefeated programs entering the tournament, the competition will get interesting.
If Ferris continues to play like they have been, I have no doubt we will see the playing on Dec. 21.