After nearly a month of back and forth between trainers and team doctors, a specialist confirmed Wednesday, Nov. 20, that senior quarterback Jayru Campbell's ankle injury requires surgery, which is currently scheduled for this upcoming Wednesday. The surgery will end Campbell's season.
Head football coach Tony Annese confirmed the injury, as well as the fact Campbell has already moved out of his Big Rapids apartment. According to Annese, the specialist believes Campbell could play through the injury but it would be painful to play at 100% and he would risk injuring it further.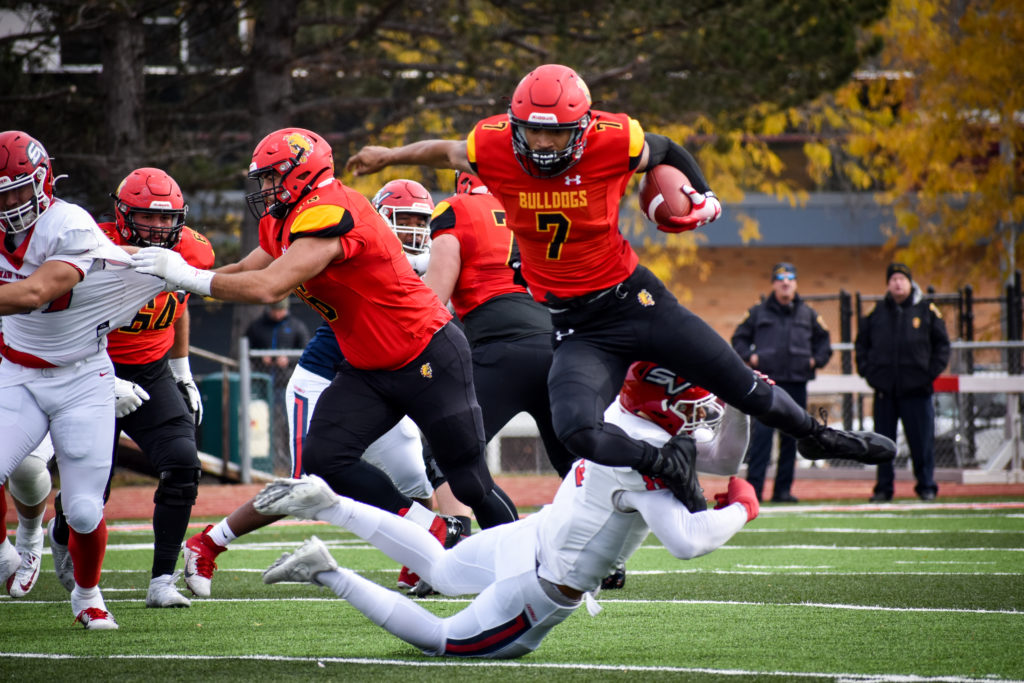 Campbell has not played since Ferris' win over Saginaw Valley State University on Saturday, Oct. 26. He threw 347 passing yards for two touchdowns that day, and two more on the ground against the Cardinals. The injury happened when Campbell ran the ball and attempted to leap over a tackle, but the SVSU player caught him by the legs and brought him down.
Despite playing in only five of Ferris' games this season, Campbell leads the quarterbacks in passing yards with 1,306 and 10 passing touchdowns. He also has the highest completion percentage at 60.4%, and averaged 261.2 passing yards per game.
The Bulldogs will go into playoffs without the reigning Harlon Hill Trophy winner and the starting position will likely stay with senior Travis Russell, who has started the last two games in which he threw for more than 600 passing yards and four touchdowns.
Ferris' second-round matchup was confirmed yesterday after No. 4 seeded Central Missouri defeated No. 5 seeded Indianapolis 37-27. The Bulldogs will kick off against Central Missouri at 1 p.m. Saturday, Nov. 30 on Top Taggart field.