For the first time in the history of the GLIAC, Player of the Year has been awarded to the same athlete for three consecutive years. Ferris athletes continue to make history in conference awards with senior outside hitter Allyson Cappel winning GLIAC Player of the Year for volleyball.
Cappel was chosen as the GLIAC Player of the Year after she helped lead her team to their sixth-straight league regular-season championship. A three-time All-American, Cappel tallied 433 kills with 330 digs, 36 blocks and 35 aces this season—she led the team in kills and aces.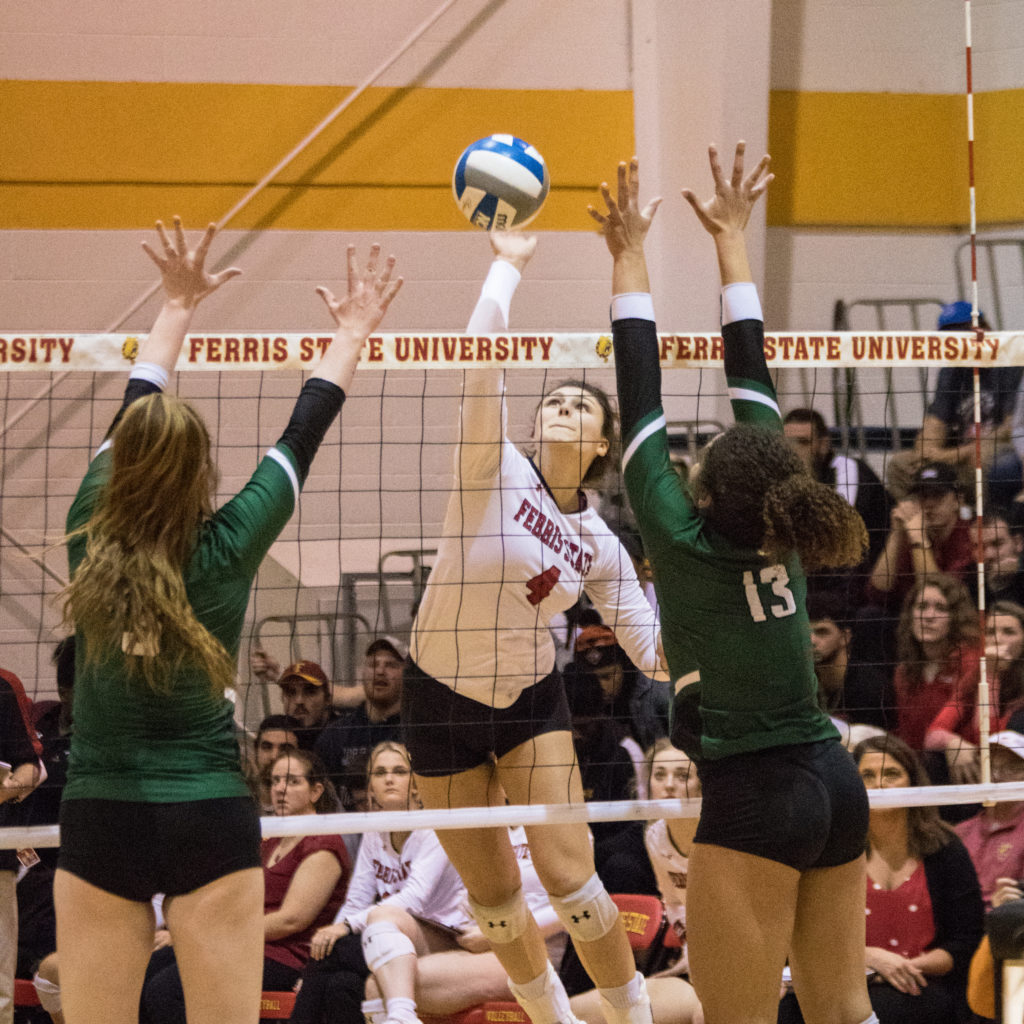 "It's awesome, but it's all about my team though and without them I don't think I would have been able to do that," Cappel said. "We all love each other, and we are really good friends on and off the court and it's just really easy to get on the court and want to play for each other. Playing together and wining together, it's just all for them and an amazing feeling."
The four-time all-league honoree has helped guide Ferris to a 25-5 overall record and the Bulldogs went 14-2 in the GLIAC during the regular season. Cappel posted 25 double-figure outings in kills this season and tallied 10 digs or more in 14 matches. This year marks the fifth-straight year in which Ferris has had a player chosen as the GLIAC Player of the Year.
"It's really an honor for her that she's gotten that award, but it's also an honor for the whole team because you don't get an award like that if your team doesn't play well and it's a great tribute to how hard she's worked," head volleyball coach Tia Brandel-Wilhelm said. "She's the type of kid that continues to work hard every day and always improved as a team player, she really cares more about her team and you can see all the girls love on another."
Ferris earned their ninth-consecutive NCAA bid and has been seeded No. 4 in the Midwest in the NCAA Tournament. They will face No. 5 Rockhurst (Missouri) on Thursday, Dec. 5 at Lewis University, who is the No. 1 seed in the Midwest.