If you don't know the name Katie Etelamaki, you should probably learn it. The senior will likely go down as one of Ferris' most successful cross country runners after her second All-American finish on Saturday, Nov. 23.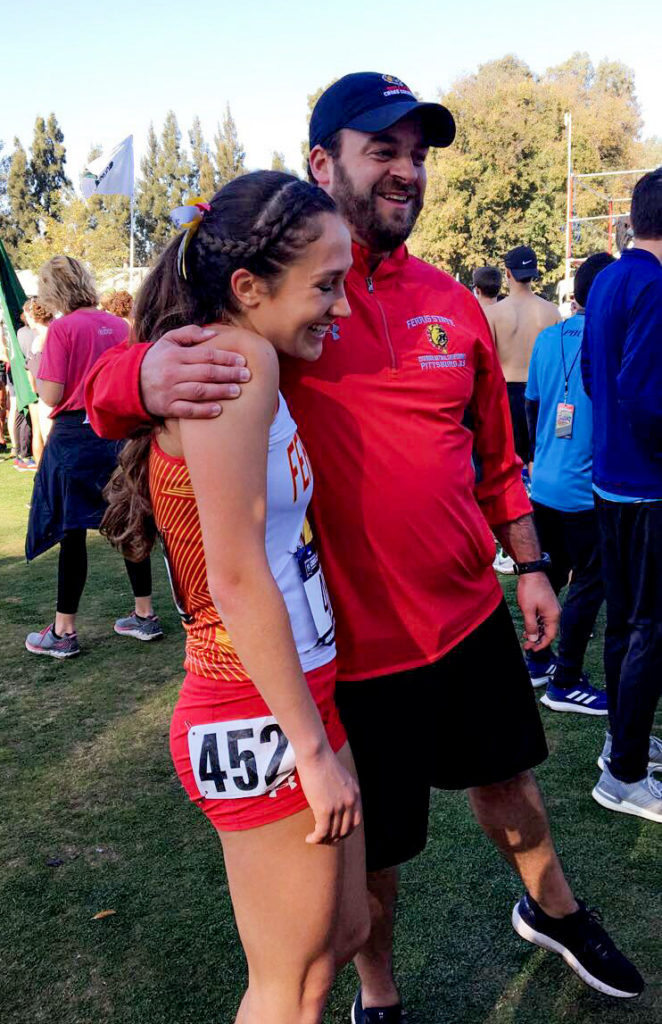 Etelamaki made her second consecutive appearance at the NCAA Division II National Championships for cross country, where she ran a 23-second personal best at 20:57.1. The 6K time earned her a 38th place, All-American finish out of over 200 runners.
Etelamaki said the course in Sacramento, California was the flattest and fastest she's ever run on, which did not play to her strength of powering through tougher conditions and more hills. This led to some pre-race stress, but she said once she stepped up to the finish line, she felt confident knowing she'd been in this position before.
"My coach and I talked a lot about how important the finish was going to be, because at last year's nationals, the conditions were so bad that people kind of fell apart and I just had to be tough for the race in order to race well," Etelamaki said. "But in order to race well here, I needed to really kick it in at the end and that's something that, I don't really have raw speed, so I had to really focus in on that. The goal was honestly to get done and not be able to stand up and feel like I wanted to die, and that's how I felt after. So, I'm very happy with that."
The senior from Ishpeming was able to start out in the front group, which she said gave her the chance to finish as well as she did. Etelamaki said it also led to her running the fastest first mile of a race she's ever run.
Her coach, Jared Kelsh, helped her find a predetermined spot on the course as a marker for when she needed to go all out and give it all she had.
"My coach and I had set a spot that was like, when you hit this you need to be literally emptying the tank. So that was something I was looking for. I was just waiting for that, a little bit in fear, but also anticipating it because I knew it was going to hurt so bad," Etelamaki said, laughing.
She described her four-year career at Ferris simply as fun, having created lifelong friends and memories. Though Etelamaki also runs track and field in the winter and spring, she said cross country is her favorite because of the adversity it brings.
Her bond with her teammates is special, too, special enough that three of her teammates drove out to California to watch her race. Her teammates were part of what kept her going during the race as well. Etelamaki said before every race, they listen to "Outta Your Mind" by Lil Jon, a tradition she continued on her own.
"When I warmed up today, I was by myself, but that's what I listened to and that was actually running through my mind while I was running," Etelamaki said.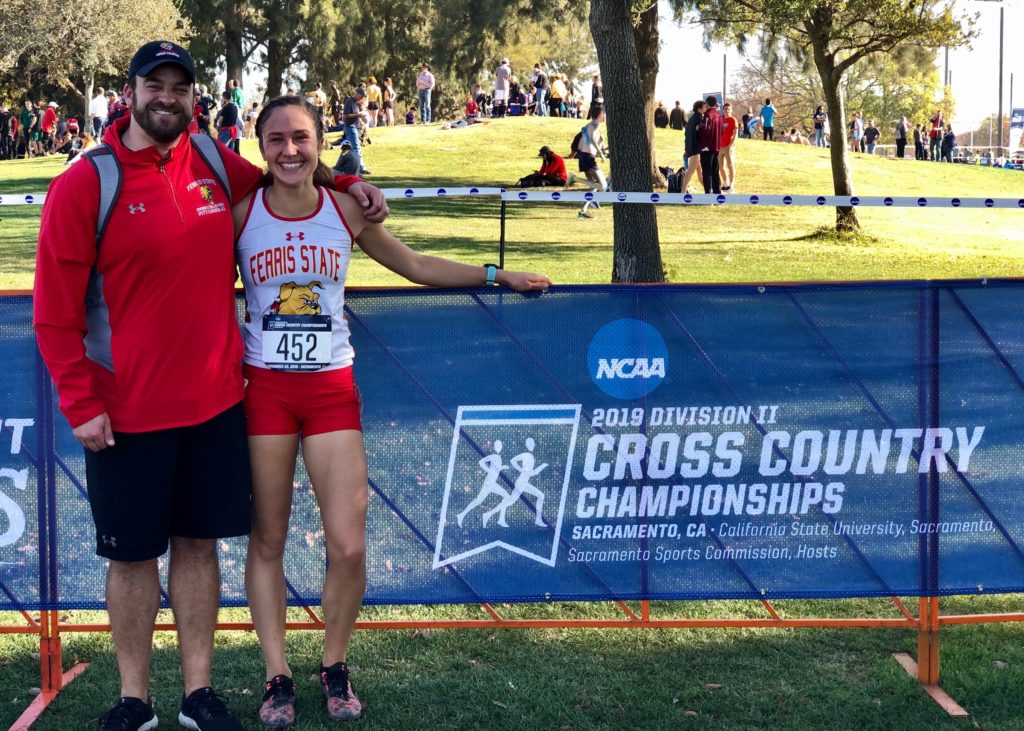 After so much success the last two seasons with two national appearances for cross country and two All-American finishes, Etelamaki said it's nice to see the results of her hard work.
"It just feels good to kind of have everything pay off this whole season," Etelamaki said. "We start running in May, but also just across four years, to finally, really significantly cut down times, I'm happy about that for sure."
Etelamaki will run in the GVSU Holiday Open on Friday, Dec. 7 before she takes a well-earned 10 to 14–day break before she starts training for her last season Track and Field.