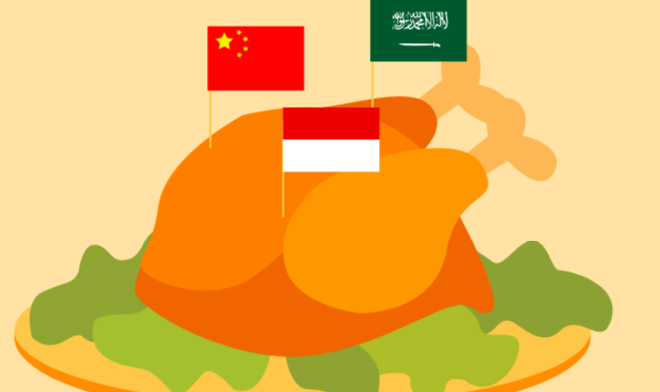 Universities across the nation will close so students can take time to give thanks with their families.
International students who are unfamiliar with the holiday, however, tend to spend their breaks differently.
Office of International Education Assistant Director Lisa vonReichbauer said in the past, the office has held different events and activities surrounding Thanksgiving.
"For Native American Heritage Month, there is typically a Thanksgiving dinner that the Circle of Tribal Nations puts on. We've participated in that with our international students," vonReichbauer said. "One year, we were able to host a dinner on the actual day of Thanksgiving in the West Campus Community Center, and we hosted it and invited all the international students along with any other student who was not going home for the holiday."
In other years, the office has been able to hold a traditional Thanksgiving dinner before students begin to leave for break.
Thanksgiving break has given many international students the opportunity to travel and see parts of the United States they haven't been able to see yet. Others go home with their American friends and spend the Thanksgiving break with them.
"I know that many of our students have tried to go to Chicago or Canada," vonReichbauer said. "A lot of them do try to travel to Toronto, or other places that are nearby. A lot of our students are very interested to experience Black Friday. Many of them head to the city and try and find an opportunity to experience that Black Friday shopping."
Ferris heavy equipment service engineering technology senior Andri Stephanie currently plans to stay at her apartment for Thanksgiving break and use it as a chance to relax. Stephanie wasn't too familiar with Thanksgiving, but she did see a connection to her home country.
"In Indonesia, we have five main religions and if there are religious celebrations, family will typically gather and eat together," Stephanie said.
Ferris computer information security senior Safa Alkhamis was very excited and looking forward to the break so she could do some Black Friday shopping. Alkhamis was familiar with the concept of Thanksgiving but didn't really know the history behind it. Alkhamis said there are other holidays in Saudi Arabia, but she wouldn't necessarily say they were similar to Thanksgiving.
Ferris pre-pharmacy junior Kexin Zheng's plans for the break aren't definite yet, but she is considering traveling to a place she hasn't visited before or staying with her host family. When Zheng thinks of Thanksgiving, she immediately envisions the traditional turkey and mashed potatoes often served during the dinner. She also sees it as a way to celebrate with family.
Zheng saw similarities with Thanksgiving and two holidays celebrated in her home country of China.
"We have two holidays that are kind of similar in China. The most important one is the Lunar New Year, but I'm not sure if it's really the Chinese version of Thanksgiving because it's really about celebrating the new year," Zheng said. "We do have another festival called the mid-autumn festival; when I introduce this to people, I always term it as the Chinese Thanksgiving. People or family gather together and it's a moon festival, so then we have dinner together and then we share this dessert called moon cakes."
Some international students won't be able to travel during the break. In these instances, the office encourages those students to stay in Bond Hall on campus because this residence hall remains open over the break.