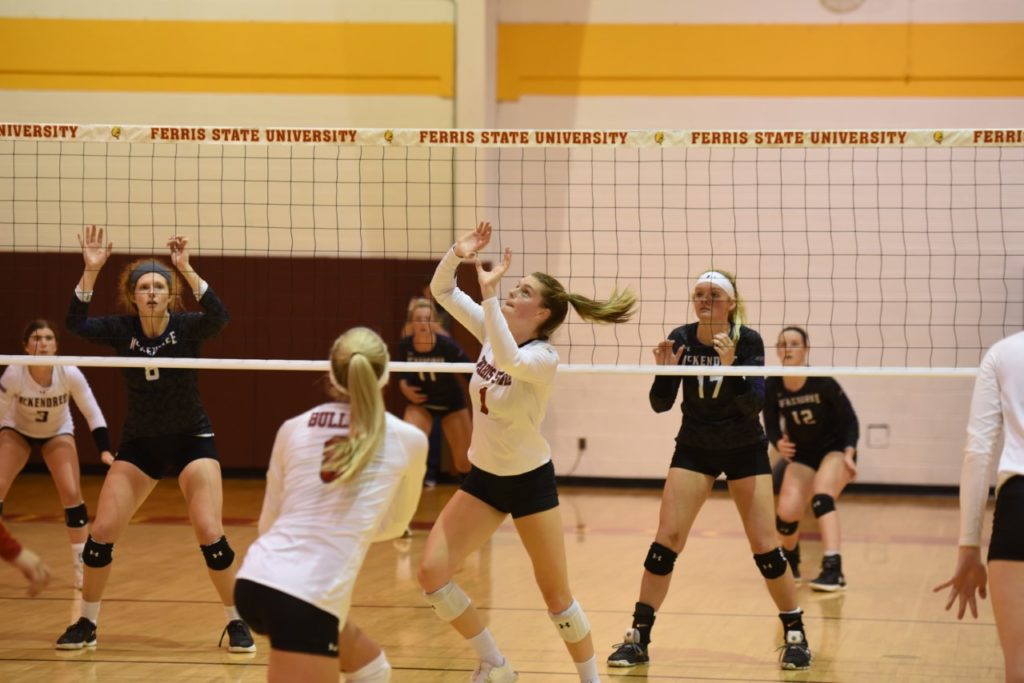 Post season play is upon us in Big Rapids and the Ferris volleyball team is about to make their ninth consecutive NCAA Tournament appearance.
They have not been able to make it out of the region since 2013. However, the Bulldogs look to make the right adjustments to make sure this postseason ends a different way.
The Bulldogs are entering the national tournament with an overall record of 25-5 and are coming off of their sixth straight regular season GLIAC Championship and their sixth straight GLIAC Conference Tournament Championship.
Since the 2011-2012 season the Bulldogs have been on a tear. Each season has been so successful and similar, it is almost as if they are identical. Last year the team went 27-5. The previous year in 2017 the team went 24-8. Before that in 2016 they went 30-6. Their best year came in 2015 when they hosted the region and went 33-3. All four seasons prior, they won 24 games or more.
So the question is, what will they do to make sure this season doesn't look identical to years past? According to senior outside hitter Courtney Brewer, they have to forget about the past and play without fear of losing.
"Not worrying or thinking about losing. We have talked a lot about just letting go and not playing timid. Whatever happens, happens, and we need to trust that we are prepared and are ready for any team," Brewer said. "The trust we have between one another is insane, this team is different because we are so energetic and every single person on the team wants to win and has respect for one another."
An advantage that the Bulldogs have this year is the experience on the roster. They have three seniors; outside hitter Allyson Cappel, setters Maeve Grimes Lauren Helsen and Brewer. They have four GLIAC Regular Season and Conference Tournament Championships under their belt, as well as an overall record of 106-24 and have played in three NCAA Tournaments. This will be their fourth.
These four seniors have been through the battles of the GLIAC. They have been around to collect what worked in past years and everything which went wrong. With four seniors leading the way, the focus of the team is right where it needs to be.
"If we trust what the girl next to us is doing, we will be alright. I think the ability to adapt and conquer is a huge thing for us," Grimes said. "We've played some very good teams that do things that we don't see in our gym every day and we're able to adapt to what they are doing and figure out a way to score. If we can keep that up it'll be very hard to break us down as a team."
Even though these players are focused and are living in the moment, they are still able to take a step back and realize what they have been able to accomplish in the past four years.
"It's so special that we haven't missed a tournament," Grimes said. "We work really hard and it's always a goal of ours to make the postseason. The fact that the seniors and I have made it every season it's really cool and we can't wait to get started."
The Bulldogs will play Rockhurst (Missouri) in the first round on Thursday Dec. 5 at 6 p.m. in Romeoville, Illinois at Lewis University, the top ranked host of the region.