With a trip to the championship on the line, Ferris played the worst second half of football they've played this season and totaled a season high six turnovers. In the moments that mattered, they turned the ball over again and again. They exit the NCAA Division II playoffs in an upset, losing to West Florida 28-14.
Three turnovers came in the last quarter and West Florida capitalized on two of them to go up 28-14 seven minutes left in the game.
"We picked a very bad time to play our worst game and that's no disrespect to West Florida, but they've earned their way through this but it's tough," Ferris head coach Tony Annese said. "On offense, if we play that way any of our last three games, we lose. Very disappointed by that, lousy coaching by the head coach."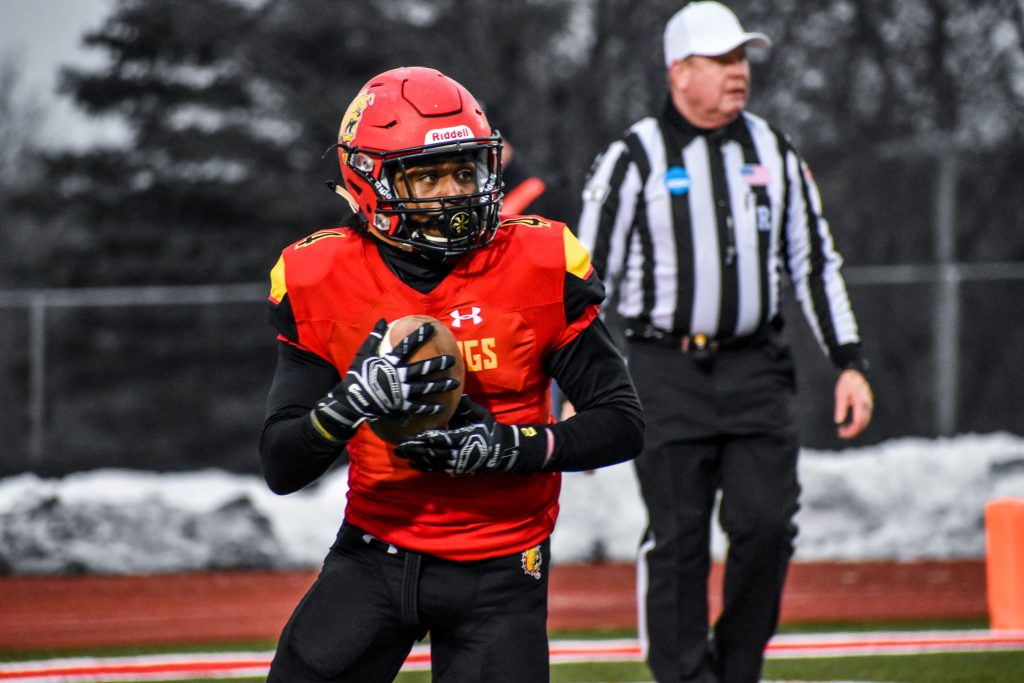 Besides the four fumbles and two picks, the Bulldogs found other ways to turn the ball over. A failed fake punt led to a turnover on downs and a poorly timed snap hit senior slot receiver Dion Earls in motion that led to another turnover late in the fourth quarter when Ferris needed a score.
It seemed as though every mistake that Ferris could make, they made and it ultimately led to a premature exit from the playoffs a game away from Texas.
Postgame was full of emotion, with a senior class full of starters and impact players for the Bulldogs who mean "everything" to Annese.
"It just completely and utterly bums me out," Annese said of wishing he could give his seniors more. "You recruit these guys and they're with you for five years. I wanted to keep it going for these guys, I want them to feel the ultimate and hoist the national championship trophy and that's what you dream about when you start a season. When you pour your heart into something like these young men pour their heart into the program…you have no idea what these guys do to represent Ferris State Football in the positive way these guys do."
Senior offensive lineman Tyler Allison felt different walking off the field this year compared to last year's loss in the title game. This time he felt like he had more to give, a feeling that hurt walking off Top Taggart for the last time.
"Today I feel like, you've got to look for the one thing or the things or the reason why we played this bad or things that caused it, but it was really just too many mistakes and that's the part that really hurts," Allison said. "You want to play your best game when you lose. Last year, I left that field feeling like, man we played our hardest and everything I had, right now I feel like I could still play another quarter. It just hurts."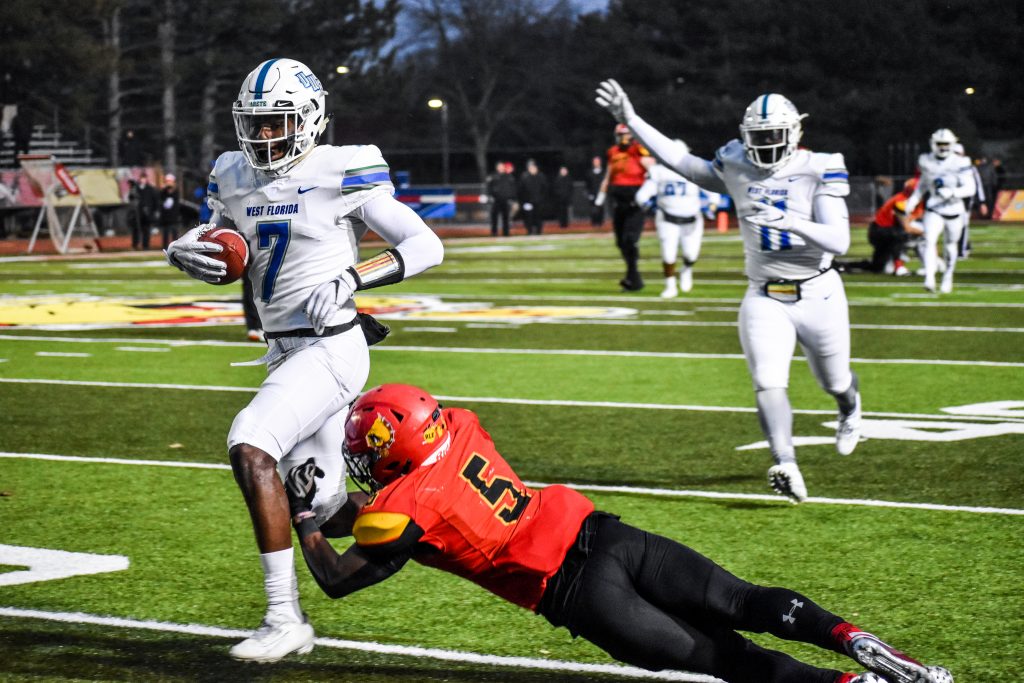 The Bulldogs struggled in the first half in the air, with only 12 passing yards at halftime and two interceptions from senior quarterback Travis Russell, one on Ferris' first drive of the game. They ended the game with a season-low 378 total offensive yards, only of them 123 passing.
The running game was the bright spot for Ferris' offense, though, with 255 rushing yards, 105 belonging to junior running back Marvin Campbell and rushing touchdowns from junior running back Tyler Minor and Earls.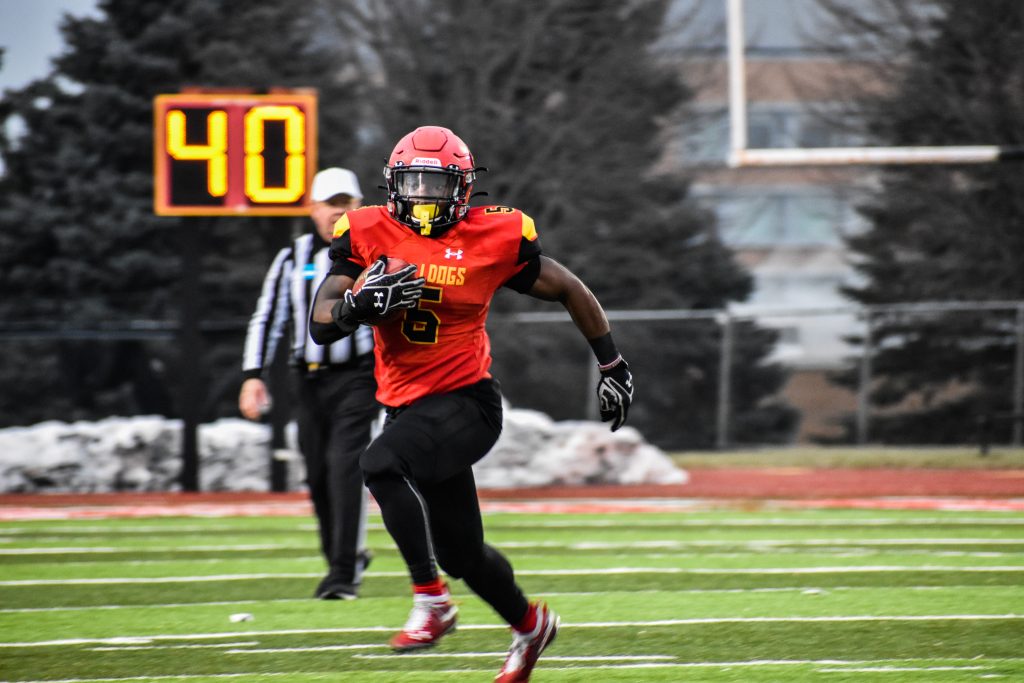 Ferris' defense kept them in the game for as long as they could, making several key plays to end a few drives that had a lot of momentum. Senior linebacker Delon Stephenson brought down an interception in Ferris' end zone and Ian Hall made a big sack that made it a third and 22 and effectively ended the West Florida drive.
However, Ferris was unable to avoid offensive mistakes in the second half and Earls' rushing touchdown early in the third was the last time Ferris scored in the game. Their last six drives of the game ended in turnovers.
Annese felt like they still had the chance to win the game in the third, but when West Florida's lead stretched to two touchdowns, Annese said the game became a "whole different world."
"We're trying to be patient not to take the big shot and throw a pick, and we were, and then we fumbled it again on a play where I thought we were going to get a first down or close to," Annese said. "Our rhythm had to change a little bit but I felt like we had a good grasp on winning that game in the third quarter and then it just turned so quick. We all wanted more and the harsh reality is, the game's brutal and it just didn't go our way today."
Despite the stinging loss, Allison is proud of the culture change he feels he and senior defensive end Austin Edwards brought about in their five years at Ferris.
"When I came in as a true freshman, the culture here was a lot different and it's changed a lot," Allison said. "Me and Ace, particularly, we saw things that we wanted to make better to see where this team could improve coming in as true freshmen, because we were a good team back then. But we had culture things we could make better to make us better. Through the last five years, I feel like we've been changing that with all the older guys that are here."
Ferris ends the season 12-1, having made their third trip to the Final Four in the last four years. No. 4 West Florida will face No. 2 Minnesota State in the National Championship next Saturday in McKinney, Texas.