53 COVID-19 cases have been reported at Ferris since the university reopened, according to the Ferris Coronavirus Update Hub.
Though Ferris has put new rules into place in order to maintain a safe learning environment, students and faculty have had varying reactions to the university's approaches.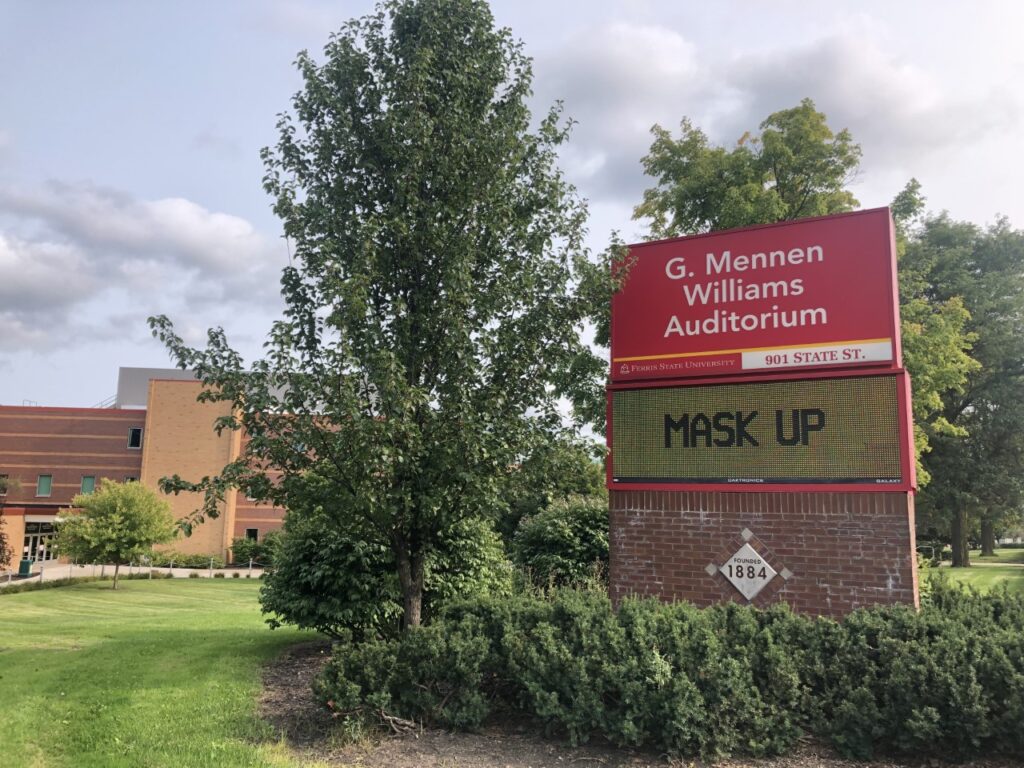 Michael Klepser is a Ferris professor for the college of pharmacy and a member of the COVID testing committee. He is also the father of a Ferris student and has been involved with on-campus residential student testing.
"Ferris is doing everything it can to keep its students, faculty and staff safe," Klepser said. "University administration has not just focused on one solution to this problem. Members of the university community are constantly trying to learn about COVID-19, what other institutions are doing and making changes to their plans as warranted by new data."
Klepser estimated that roughly 2,600 students took the COVID test upon moving into the resident halls. Some students are wondering if the university should increase its testing or not.
"I feel like it should be a personal choice," said Ferris illustration junior Emily Gudzinski. "Have the symptoms? Tell people you've been around immediately, get tested and quarantine. However, people may turn a blind eye, so the university might have to step up."
Klepser believes the health and safety of everyone at the university has been the highest priority during the reopening process.
"Student, faculty and staff safety has been the primary driver for every decision made," said Klepser. "I am pleased by the broad range of elements that have been included in this plan and that we have not just tried to convince ourselves that testing is the only answer. Testing for COVID-19 is a valuable tool, but it is not the only thing that should be done to track disease activity."
In addition to testing, Ferris is requiring students and staff to maintain social distancing and to wear masks while on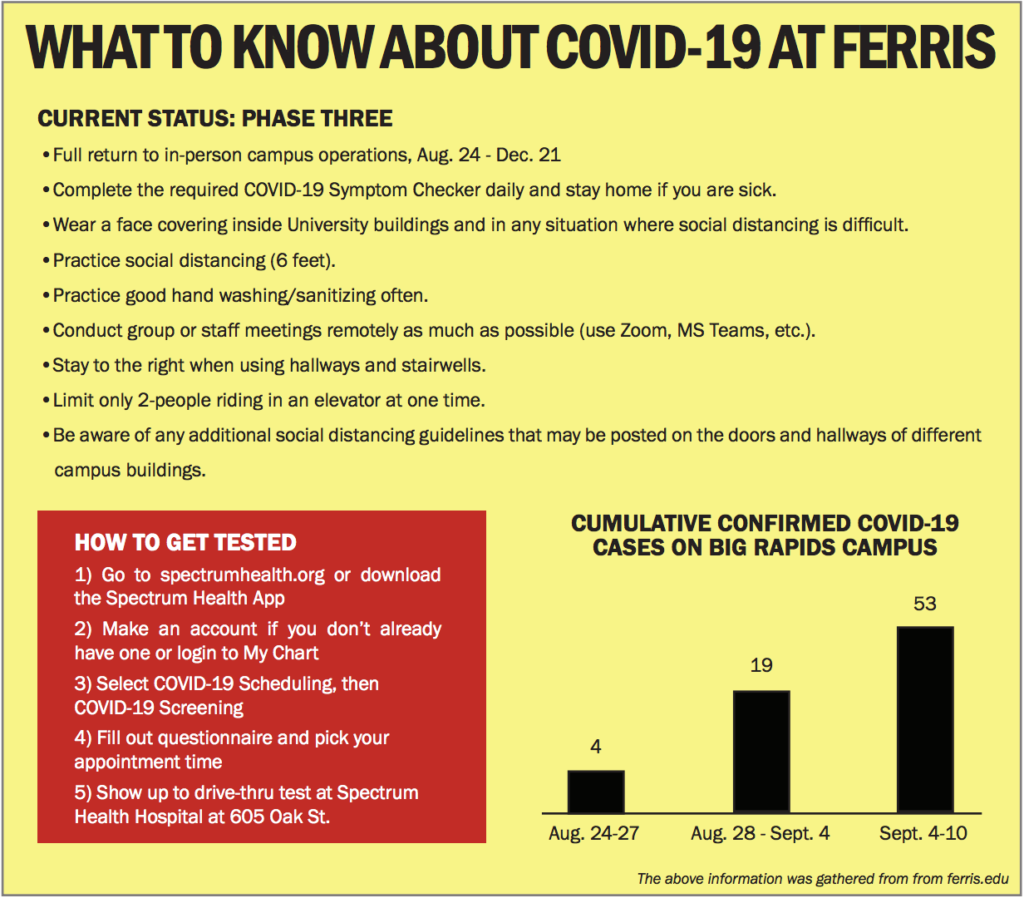 campus. They are also encouraging the daily symptom checker which can be accessed through the Healthy Dog Portal. Some students remain fearful that Ferris may still face severe consequences, regardless of its attempts to limit the spread of the virus.
Ferris music and entertainment business junior Nicole Hollinsky suggested a change to the university's online COVID daily symptom checker because she believes it is not a reliable method of precaution. Hollinsky proposed that Ferris provide free testing for everyone to better track and control the spread.
Despite Ferris' efforts, some people believe students shouldn't be back on-campus at all.
"I think the transition back to campus is unsafe and is putting students at risk," said Ferris English senior Chrysta Lafay. "Certainly, there are classes that benefit immensely from being in person, but gathering large numbers of students, who may or may not have another choice, is never going to end well."
Nonetheless Klepser and others remain hopeful and trusting that the university is taking every necessary action.
"I feel that the university has met or exceeded all state and federal recommendations for keeping students, faculty, and staff safe," said Klepser.
Cora Hallundefinedundefined