With social distancing as the new norm, students have had to adjust from going to in-person events to attending virtual ones.
Over the summer Ferris worked on finding the best platform to hold its online events. Eventually they settled on Easy Virtual Fairs (EVF). EVF allows users to make their own custom booth to showcase their organization and as well have a representative available to answer any questions students may have.
Many of the traditional events such as RecFest, Founders Day and Bulldog Bonanza were all held using this platform.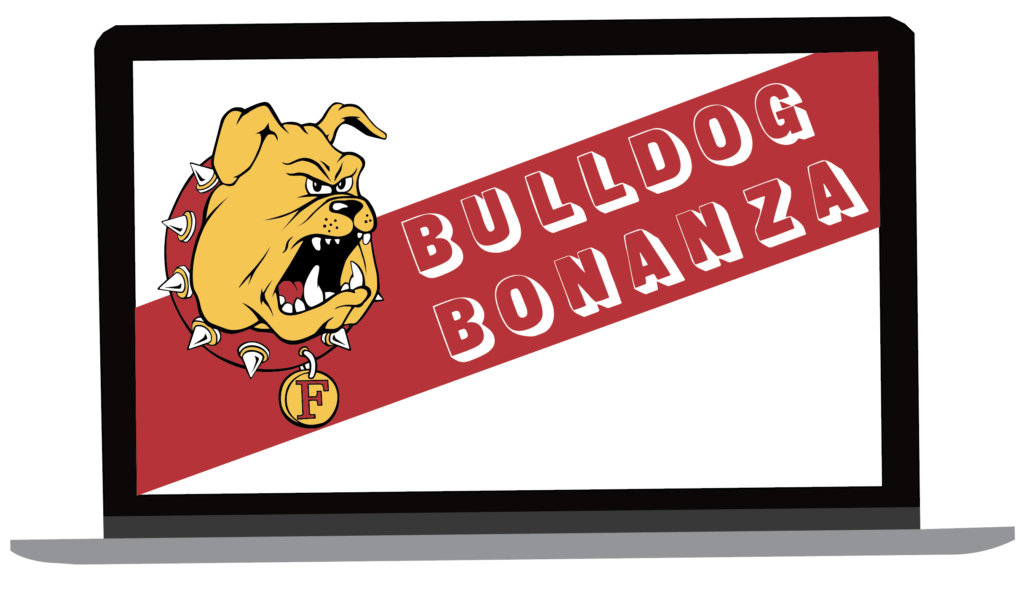 Ferris television and digital media production sophomore Juan Vargas volunteered through the Hispanic Student Organization to answer questions and interact with new students who were interested during Bulldog Bonanza but was disappointed at the turn out. Vargas reported that no students showed up to the booth.
"I felt upset that no showed up because I was excited to meet with new people and introduce them to the organization," said Vargas.
Vargas believes that the lack of attendance was due to a lack of awareness or information on the event.
"It is a possibility that many students, especially freshmen, have no clue about it," said Vargas. "I think it was good platform to use, given the circumstances. It's free and easily accessible to use, however I would've preferred an in-person event."
Ferris healthcare systems administration freshman Nicole Ly is one of the freshmen who did attend Bulldog Bonanza but found it a bit confusing at first.
"It was really interesting. There wasn't a lot of direction and students were kind of just given a link and they weren't given any reminders or anything about it. So, it was clueless, but I felt like it was easy to operate," said Ly.
After the events of her senior year, Ly expressed that she knew not to get her hopes up too much for her first year at college but thought that attempting an in-person event could be beneficial.
"I think it would be really cool to have an in-person event as long as we could do it in a safe way," said Ly.
Ferris dental hygiene freshman Jordan Collins knew about Bulldog Bonanza through the Honors Program but also was confused going into it.
"Bulldog Bonanza was confusing because they basically just threw a link at you said, 'here figure it out'," Collins said. "I feel like once you got in, it was easy to navigate, the tough part was knowing if you were in the right spot because they gave no guidance."
Collins also talked about how getting adjusted to the college experience is very different compared to before.
"Everyone always hyped up college by saying 'everything is going to be so fun you're going to make so many new friends' and I feel like the ways to make friends are not there so it's just kind of rough," said Collins. "I feel like being able to experience an in-person event would be better because you can get more interaction and information that way."
Despite these feelings Collins said she would most likely use the EVF again.
"I probably will use it again because I feel like you could get some good information but like I said, the guidance on getting there is kind of rough," said Collins.
The upcoming events that will be held on Easy Virtual Fairs can be found at https://ferrisstate.easyvirtualfair.com/#!home or on the Ferris calendar, calendar.ferris.edu