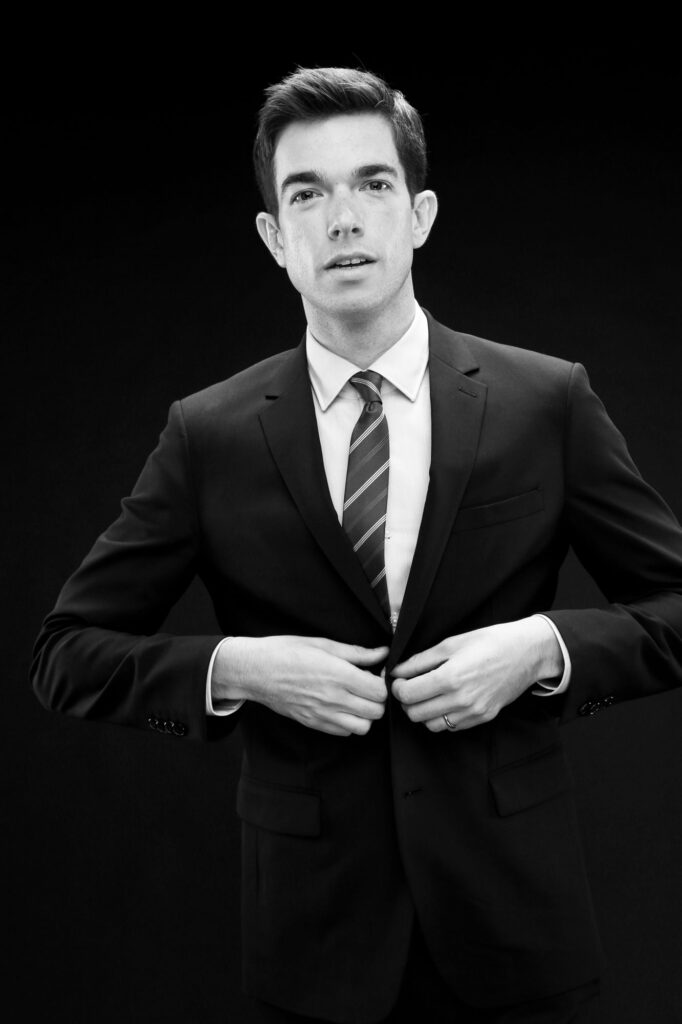 Ferris announced on Wednesday, Sept. 16, that John Mulaney will be this year's homecoming comedian and it will be an interactive virtual event.
John Mulaney has an immense number of accreditations from, writing on multiple seasons on the long-running improv show Saturday Night Live (SNL), to having three Netflix specials.
He started his career at the Comedy Central office in 2004 after graduating from Georgetown University. After working four years at Comedy Central he continued on to audition for a spot on the SNL cast. Sadly, he did not make it on the cast, yet he was offered a spot on the writing team.
Mulaney wrote for SNL for four seasons and from there he he started to gain traction. He wrote and performed around the United States doing stand-up comedy specials, got his own television show, which only lasted a season, and wrote a kids-musical for Netflix. Mulaney also has three Netflix comedy specials: The Comeback Kid, Kid Gorgeous at Radio City and New in Town
Over the years Mulaney has won two Emmys, one for outstanding music and lyrics for the 2011 Justin Timberlake monologue on SNL, and the other for outstanding writing for a variety special in 2018 for his special Kid Gorgeous at Radio City.
Ferris managed to acquire Mulaney's talent by working with Entertainment Unlimited.
EU has been in the process of finding a homecoming comedian since March 2020. The COVID season was not going to stop homecoming events from happening.
"We wanted the students to have something exciting to come back to this year with all the changes happening," EU president and homecoming committee president Lane Steffke said. "Although the comedy show will look different this year, it will still be a very fun event for the Ferris community."
This year, the comedy show will look a little different. It's a Q&A with Mulaney as opposed to a traditional show and students can watch from their own space. Students can submit questions for Mulaney through Bulldog Connect.
"The event will be a moderated Q&A and will be available to watch live through an unlisted YouTube link," Steffke said. "Students can ask questions to be submitted through the link in the Bulldog Connect event."
The homecoming event committee knew that Mulaney was a favorite among students. It became a mission to make sure he was available for this online opportunity.
Nicholas Smith is the coordinator of activities at the Center for Leadership, Activities, and Career Services and he helped with the final decisions for hiring a comedian.
"Since the show will be virtual, this created an opportunity to get a larger performer than would be available for an in-person show," Smith said. "John Mulaney has come up before as a suggestion but was never a realistic possibility. This year, it became a real option."
There are many factors to consider when choosing and contacting potential performers for university events like this.
"For Ferris, a lot of research goes into a performer selection," Smith said. "We look at cost and availability, reviews from other performances, if they have performed at other colleges and how those shows have gone."
EU received an overwhelmingly positive response after their comedian announcement. Ferris students showed a lot of excitement on various social media platforms.
"I've been a fan of John Mulaney for quite a while now," digital animation and game design junior Jared Ebels said. "I've seen all of his Netflix specials and think he's an insightful person and a great comedian. I can't wait to see him here at Ferris."
John Mulaney will be performing 7 p.m. Thursday, Oct. 8. More details are available on the Bulldog Connect website.