As the year is progressing, students and professors are getting more comfortable with the idea of attending online classes as a university this semester.
Alyson Grayshaw, a forensic biology junior likes the schedule that accompanies online classes.
"They give you more flexibility with when you can complete class rather than having to be in class at a certain time on a certain day," Grayshaw said.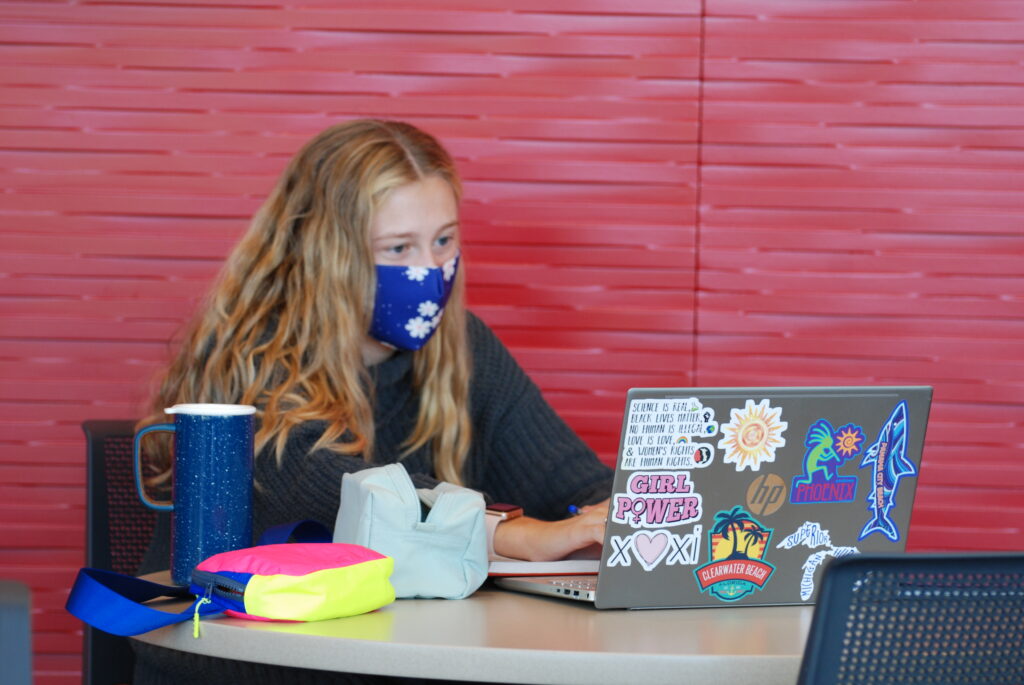 Riley Eggers, a criminal justice senior, added on saying, "They leave a lot of room for availability and for work. I enjoy it because I am able to see friends and family at any time because I can always take my schoolwork with me wherever I go."
Along with the advantages of being in online classes students are also talking about the disadvantage. Grayshaw and Eggers both agreed that it is easier for them to learn hands on in the face-to-face atmosphere.
"I feel as though I am more motivated to do my work when I see my professors regularly because I really get to know them and gain more respect and understanding for their expectations and that is huge for me," Eggers said. "It is also easier to ask them more questions in person rather than having to wait for an email response."
Luckily professors have been more understanding now that everything is online. Eggers mentioned that all of her professors have been trying their absolute best to give us a great learning experience and to stay as involved as they can with students through email, Zoom, and Canvas. All this said, Grayshaw and Eggers agreed that it was unlikely that they would consider taking online courses again in the future.
The students of Ferris are not the only ones who are working through the new online classes.
"For me personally, as an "upper middle-aged" instructor, it negates some of the current risks and allows me to focus on the teaching content of my courses," said Professor David Brown of the College of Business. "I am also a bit of a technology aficionado, so I have personally enjoyed the challenge of using beta software and building out a mini-studio to conduct these virtual Zoom courses."
Brown finds that Zoom classes are somewhat of a middle ground when it comes to delivery this semester.
"Some on-campus students prefer face-to-face, but we also have off-campus degree-completion students who are working jobs and would prefer online classes. However, current enrollment levels do not justify offering multiple sections of the courses across both delivery formats."
Along with Eggers and Grayshaw, Brown agreed, "I miss the "more human" interactions of being in the same physical space with my students. Zoom technology is wonderful, but it's simply not the same as being in the same room. Interactions are bit more awkward due to technology lag times and occasional glitches."
He has also found that students often have technology issues such as not having up-to-date hardware and software as well as Wi-Fi connection and that it can be frustrating not being able to help.
"Quite honestly, for all of the negative aspects I just mentioned, I think the Virtual Zoom class teaching environment is still a net positive, even after the pandemic subsides," Brown said.
Brown tries his best to make his Zoom classroom mimic face-to-face.
"I am able to present material in "newscaster" fashion so that students are able to see me while also seeing the content about which I am speaking," Brown said. "It also allows me to share and demonstrate external resources like web pages, videos, documents, and even my smart phone screen while I can simultaneously "point things out" on whatever resource I am displaying to students."