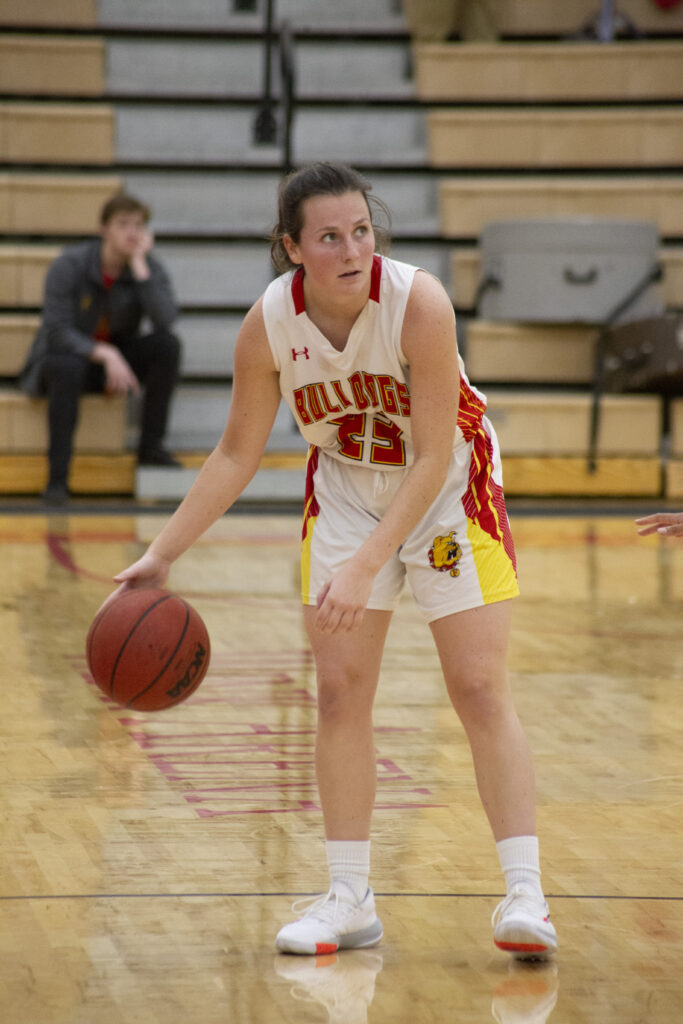 Many changes have come to the women's basketball team in the last six months.
The women's basketball season had a wild and unexpected end due to COVID-19. After finishing the season 21-8, the team was in Springfield, Missouri, for their first NCAA Division II tournament appearance when the championship was canceled. After traveling back to Michigan, the team soon faced another massive change with the resignation of head coach Kendra Faustin, who became the athletic director at Comstock Park.
While the Bulldogs have been working hard to progress towards a new start in January, they now have a new head coach to join them. The women's team welcomed the new coach Kurt Westendorp on May 28.
A new coach could be intimidating, but sophomore guard Mallory McCartney gave insight on the changes that are ahead.
"Having a new coach this year is definitely different and scary in ways," McCartney said. "Usually, you walk into a school with your culture already built, but instead, we get to be a part of creating a new one and building a new legacy, which is something I am very excited for."
Westendorp previously spent two years as the Bulldogs' top assistant coach (2010-2012).
Before moving back to Ferris, Westendorp had been the head coach at William Jessup University in Rocklin, California. He spent four years building their program and coaching them into being a national contender on the NAIA level.
Westendorp was also associate head coach at the NCAA Division I Valparaiso University for four years. The Valparaiso Crusaders competed against schools such as Notre Dame, Michigan and Duke and beat Big Ten Conference member Indiana.
As the Bulldogs work hard, McCartney feels confident in Westendorp as their new coach.
"Coach Kurt has so much experience and a long history of winning," McCartney said. "Not only is he going to bring us the little things such as positivity, confidence, and grit on the court, but already in such a short time, we have been able to establish trust with him that will help us succeed on and off the court. He's a true teacher of the game, and I couldn't be more excited to start our season with him and coach Jas leading us."
As the women's basketball team slowly but steadily approach their season, it will be interesting to see how Westendorp applies his experiences to this rising Bulldog team.