The student food pantry on campus is committed to helping Ferris students thrive during their college years.
Created in 2017, the student food pantry is an organization committed to giving students the nutritional necessities needed to have a successful year at Ferris. They are located at 628 S Warren Ave, just across the street from the Science Building on campus.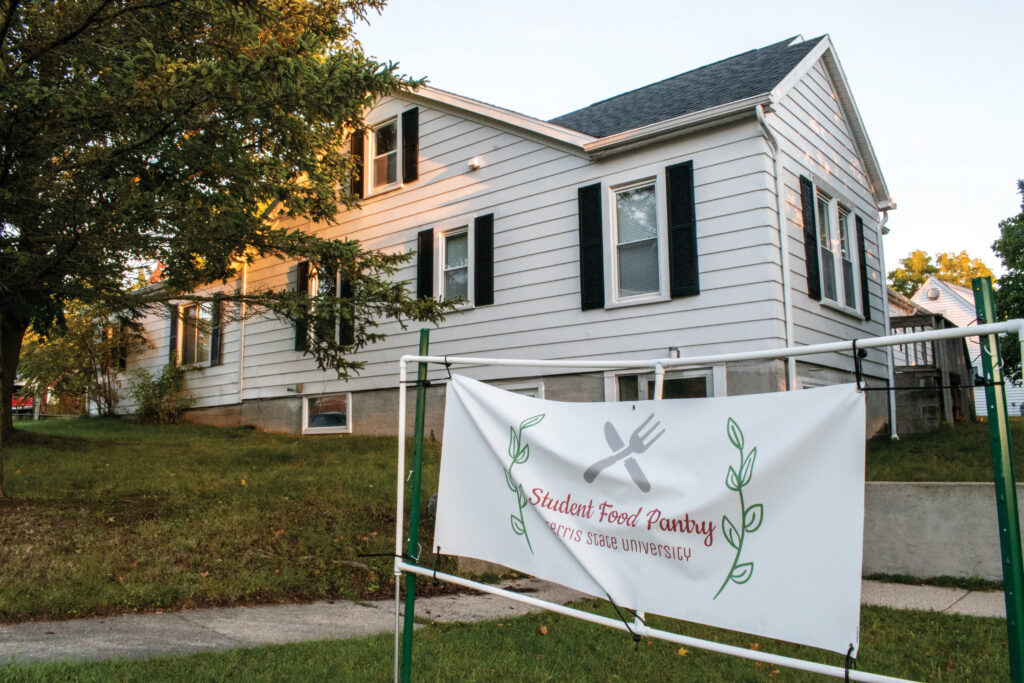 The pantry organizers believe that no student should have to wonder where their next meal is coming from or have to start skipping meals because they don't have enough to make it through the semester.
The food pantry consists of cereal, fruit, vegetables, snacks, dairy, and packaged essentials for the lavatory and laundromat. Each student can receive enough essentials for up to two weeks.
Reverend Kim Bos, the food pantry supervisor and Wesley House director, says the organization receives donations from other RSO's, local churches, and individuals.
"We are even partnered with FSU's inclusion and diversity office," Bos said.
Many know the student food pantry to be connected to the Wesley House, a religious organization located on campus, and many students wonder if they must be religious to use the pantry.
"We're not religiously affiliated," Bos said. "We'll serve anybody, as long as they're a Ferris State student. So regardless of race, color, creed, belief system, we are a no-strings-attached pantry if you need help or even if you could use just a little hand up, we want to help you."
This past spring, when COVID-19 had hit the hardest, the food pantry stepped in to help those who needed it. Volunteers were able to help 78 students in the month of March alone.
Since the beginning of the semester the pantry has been able to help 25 students, and hope to help more throughout campus.
Any student interested in getting in contact with the food pantry should head to their Facebook page. There you will find the days and times they are open, an email, and phone number for further questions.
This year, the pantry wants to make sure students are fed, well nourished, and can receive the necessities needed safely. Therefore, they have also included a link to an online order form.
With online orders you can fill out a form of the items you need the most, enter your name, student ID and the best way to be contacted.