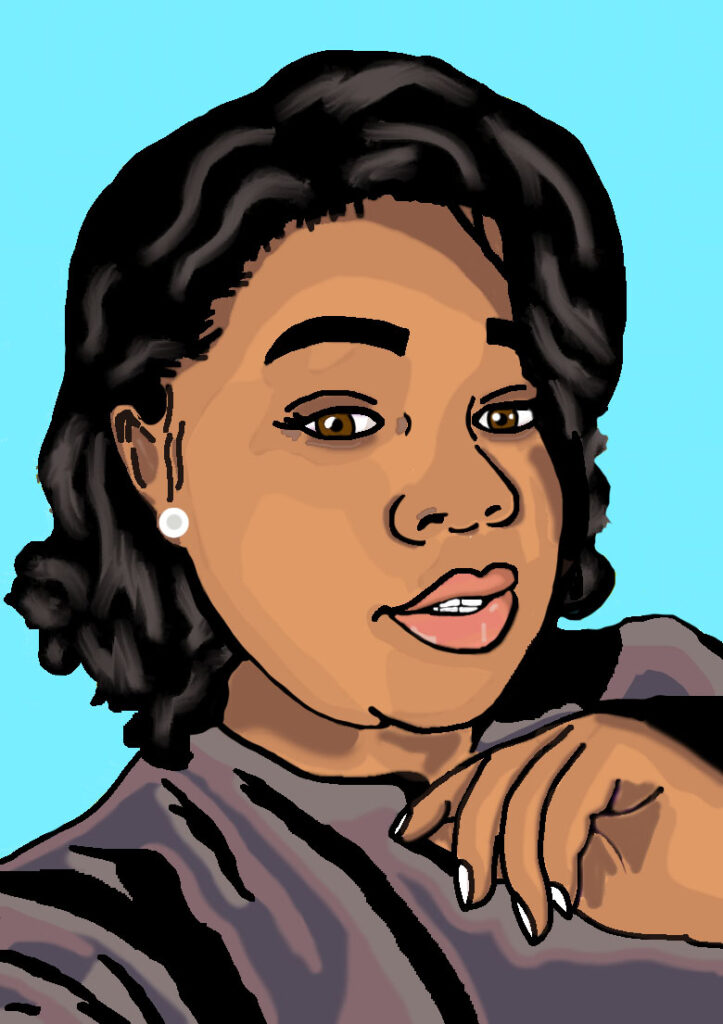 193 days after the shooting, a grand jury did not indict the three officers responsible for Breonna Taylor's death.
Taylor was a 26-year-old emergency room technician who was shot and killed during a raid in her apartment on March 13 while she was in her bed.
The grand jury gave their ruling on Sept. 23, announcing that they would indict Hankison for three counts of wanton endangerment, which essentially means to engage in conduct which creates a substantial danger of death or serious physical injury to another person.
These indictments were not for the killing of Taylor, though, because the 10 shots he fired did not strike her. The charges instead were due to the shots he fired that passed through Taylor's apartment walls and into the neighboring apartment, endangering three more people.
The other two officers who fired shots were not indicted and no one was charged for Taylor's death.
"Honestly, it's very disappointing," nursing senior and women's basketball point guard, Adrienne Anderson said. "It's heartbreaking and it just shows the reality of the day and age we live in. I don't want to say much, but it's not fair. And I just don't understand how an innocent life can be (taken) and she just didn't get the justice she deserved.
"But, this is not surprising because it has happened time and time again. It's just disappointing. It's time for a change. There needs to be a change systematically. And I know that's cliché, people are saying it, but there's a lot of truth and reason behind that."
The night in question
On March 12, a Jefferson County Circuit Court judge approved five search warrants for locations that included Taylor's address. Authorities believed that Taylor's ex-boyfriend, was involved in a drug ring and one of the locations where narcotics were being hidden was Taylor's apartment, according to an article by CNN.
A few moments after midnight on March 13, officers arrived at Taylor's apartment and began knocking on the door. During this Taylor and her Boyfriend Kenneth Walker III were in bed. Walker, who heard the commotion grabbed his gun, which he legally owned, out of fear that people were trying to break into the apartment.
Officers Jonathan Mattingly, Brett Hankison, and Myles Cosgrove proceeded to use a battering ram to break in the door, which led to Walker firing a shot at who he believed to be intruders. Mattingly was shot in the leg which led Hankison and Cosgrove to return fire throughout the home, shooting over 20 rounds.
Taylor was hit multiple times and died in the shooting and Walker was unharmed. After making a 911 call, Walker was arrested and charged with attempted murder of a police officer. He was in jail for two weeks before being released on home incarceration. The Commonwealth Attorney Tom Wine later announced that his office would not pursue the case.
How it fueled the BLM Movement
Taylor quickly became one of the faces of the Black Lives Matter (BLM) Movement that originally began in 2013, in response to the acquittal of Trayvon Martin's murderer George Zimmerman.
Despite being around since 2013, BLM has gathered a lot of traction behind certain cases throughout the years such as the murder of Mike Brown in 2014, and when Colin Kaepernick who started off by sitting on the bench and later on taking a knee during the U.S. national anthem to protest police brutality in 2016. This received a lot of backlash at the time and ultimately led to Kaepernick being blacklisted and essentialy banned by the NFL.
The most recent traction that BLM received was when the video of George Floyd being killed by an officer from the Minneapolis police department was posted on social media.
As reported by BBC News, the video shows officer Derek Chauvin kneeling on Floyd's neck while he was being pinned to the ground. Transcripts from the police bodycam footage shows Floyd begging to the officer and telling them that he could not breathe.
Floyd even said "You're going to kill me, man" to which Chauvin responded "Then stop talking, stop yelling. It takes a heck of a lot of oxygen to talk."
Chauvin continue to keep his knee on Floyd's neck after he lost consciousness and did not remove it for a full minute and 20 seconds after paramedics arrived. For a total of seven minutes and 46 seconds, Chauvin kept his knee on Floyd's neck, which became a symbol in many of the protests following his death.
The whole ordeal escalated after the police were called because the $20 bill Floyd was trying to use at a convenience store appeared to be counterfeit.
People across the country became outraged to see another Black person die from police brutality. This led to protests being held across the country calling for police reform and that the officers involved in the case be held accountable. Many used the protests to raise awareness for countless other Black people who were killed due to police brutality who have not received justice, such as Breonna Taylor who had been killed 73 days before Floyd.
During these protests, the three officers responsible for Taylor's death were placed on administrative leave and then in late June, Hankison was fired for blindly firing 10 rounds into her apartment.
Two months after the shooting, Taylor's mother filed a wrongful death lawsuit against the officers involved and Louisville agreed in September to pay $12 million to Taylor's family and enact several police reforms.
Activists believed that in comparison to Floyd's case, Taylor's case progressed very slowly. The officers responsible for Floyd's case were fired and charged quickly while it took months for Attorney General Daniel Cameron to present Taylor's case to the grand jury.
How people have reacted
According to Courier Journal, after news of the grand jury's ruling spread, protests were held in Louisville. They soon spread across the country in Taylor's honor demanding justice for her, including Taylor's hometown of Grand Rapids.
MLive reported about the protest against police brutality and racial equity organized and led by Taylor's two cousins Tawanna Gordon and Erica Eaves, hours after the verdict was announced.
About 200 people showed up to the protest to listen to Gordon and others speak.
"We are not going to go away," Gordon said. "It is not over."
Gordon called for others to get involved and take a stand along with them
"We need to be out here. We need to be in a larger group. We need to have this whole city rallying for us, with us, because that's the only thing that's going to make change."
This sentiment has stayed true, protests in Grand Rapids have continued since Wednesday. According to an article by Michigan Radio, Aly Bates, president of the local group Justice for Black Lives, says they plan to continue to protest in the city each week.
Bates believes that the action of the Grand Rapids police department isn't enough.
"What I want to see is more action instead of talking about it," she said on Friday to Michigan Radio. "Because they keep talking, they keep coming out and kneeling with us, but I don't see anything actually being done."
Music and entertainment business senior Byron Brooks was initially sad, but not surprised when he saw the grand jury's decision to not indict the officers responsible for Taylor's death.
"History has shown us time and time again that our justice system is not designed to bring forth justice to Black Americans especially, Black women," said Brooks. "The Attorney Generals excuses on why not to reveal the racial make-up of the grand jury made it obvious that there was a lack of diversity within it."
Brooks was also saddened to see that history had repeated itself.
"If you go back to the year 1955, on the very exact day, Sept. 23, Emmett Till's murderers were acquitted. That in itself shows you the lack of true growth of our countries justice system when it comes to how it serves justice or the lack thereof rather to black America," Brooks said.
BLM advocates feel that justice was not achieved for Taylor and question whether justice can be brought for her. Brooks believes that it can but not in the traditional sense.
"It is up to us as the people, activists, and agents of change alike to continue applying pressure to our public officials to transform their air into action and create equitable and just laws that dismantle systemic racism, promote social equity, and ensure that what happened to Breanna Taylor never happens to anyone else again because, enough is enough," Brooks said.
Brooks was the student who planned the BLM protest at Ferris. Originally a few residents of Big Rapids tried to put together a peaceful protest titled, Big Rapids Supports the Black Community, which was ultimately canceled due to negative feedback and death threats. Brooks decided to pick up the baton and plan one at Ferris despite the negative feedback.
"I, too, received death threats and there were even "alleged" Ferris students threatening to hang the 'fill in the blank' that show up to the protest," Brooks said. "Receiving that negative backlash and pressure, was a sign to me that I was doing exactly what I was supposed to do, so with just one day to prepare, we successfully had a peaceful protest in Big Rapids on June 3 with over 400 individuals present."
Brooks believes there is an issue with our justice system and officers are above the law when it comes to killing black people. Especially with the current administration, he believes it is more open and upfront and that racists are no longer afraid.
When the person that sits in the oval office shares the same racist ideals, they don't have a reason to be afraid, he said.
Because of this, Brooks is for police reform and wrote a proposal known as the C.R.I for help act, which is Legislation to have the State of Michigan invest in public safety responses that are rooted in community-based alternatives to police.
Brooks closed with a call to action urging his peers to take action alongside with him.
"As an activist it truly broke my heart but at the same time increased the fire within me and was a wake up call to all activists that we still have a lot of work to do, and now is not the time to be complacent," said Brooks. "My brothers and sisters, you are the change of which you seek. It's time to take a stand within history and create what the late honorable brother John Lewis once described as 'Good Trouble.'"