The Michigan Supreme Court ruled on Friday, Oct. 2 that Gov. Gretchen Whitmer does not have the authority to extend or declare a state of emergency in regard to the COVID-19 pandemic.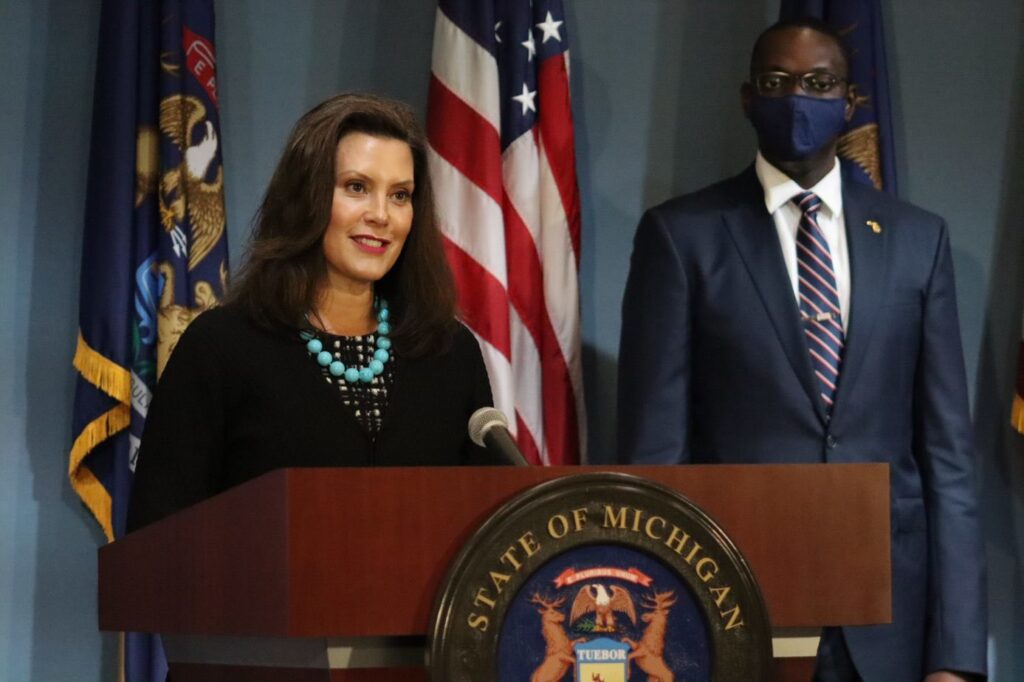 The Supreme Court examined whether the Emergency Management Act of 1976 and the Emergency Powers of the Governor Act of 1945 gave Whitmer the authority past April 30 to continue emergency orders. The 4-3 majority decision said she did not have the authority to continue emergency orders.
"We conclude that the Governor lacked the authority to declare a 'state of emergency' or a 'state of disaster' under the EMA after April 30, 2020, on the basis of the COVID-19 pandemic. Furthermore, we conclude that the EPGA is in violation of the Constitution of our state because it purports to delegate to the executive branch the legislative powers of state government– including its plenary police powers — and to allow the exercise of such powers indefinitely," Justice Stephen J. Markman said in the decision.
Whitmer's state of emergency orders have been a point of contention between the Governor and Republican lawmakers since this spring, when legislators sued Whitmer for what they believed to be an overstep of her legal authority in her declarations.
Whitmer released a statement, voicing her disappointment in the decision.
"Today's Supreme Court ruling, handed down by a narrow majority of Republican justices, is deeply disappointing and I vehemently disagree with the court's interpretation of the Michigan constitution," Whitmer said in the press release. "Right now, every state and the federal government have some form of declared emergency. With this decision, Michigan will become the sole outlier at a time when the Upper Peninsula is experiencing rates of COVID infection not seen in our state since April."
In order from the Michigan Department of Health and Human Services has now largely reinstated Whitmer's orders.
Since Sept. 1, COVID-19 cases have more than doubled in the Upper Peninsula's 15 counties. On Friday, Oct. 2, there were 2,621 cases, the most in Houghton, Delta, Iron, Menominnee, Marquette and Dickinson.
Michigan Technological University, located in Houghton, has been named as a source of outbreaks. However, according to their website, 48 cases have been detected in the last two weeks. Northern Michigan University in Marquette has only reported 65 cases between July 27 and Oct. 3.
The MDHHS order will remain in effect until Saturday, Oct. 31. Until then, Whitmer reminded Michiganders that the emergency declaration and orders "retain the force of law."
Big Rapids City Manager Mark Gifford said that there has not been any discussion yet of whether or not Big Rapids will issue emergency orders of their own. The next city council meting—which Gifford hope to have in person—is scheduled for 6:30 p.m. Monday, Oct. 12 at City Hall.