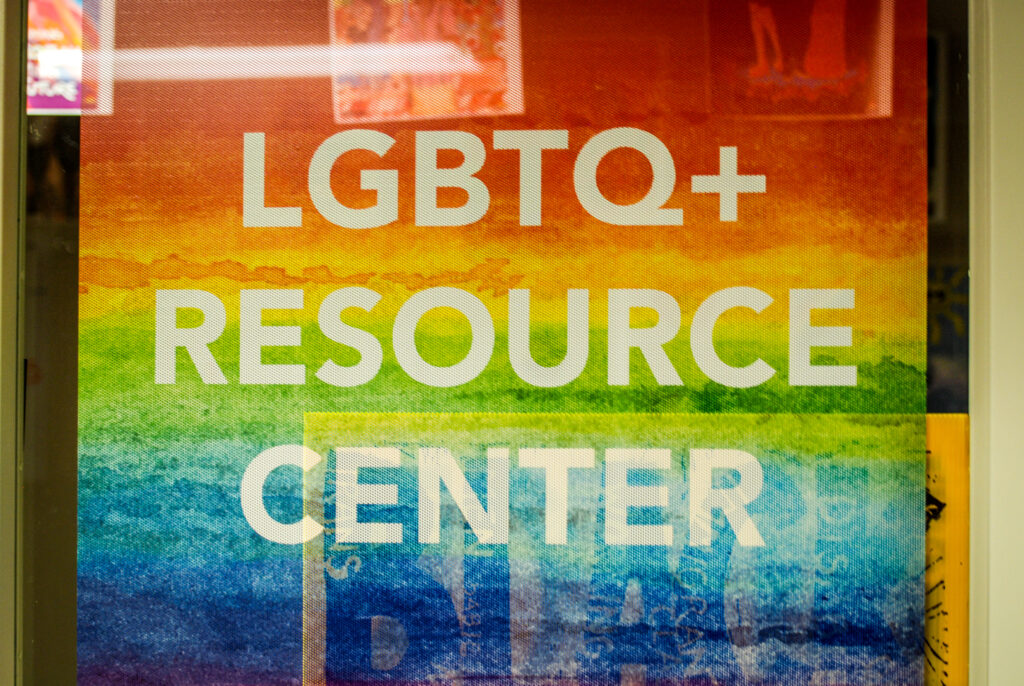 The LGBTQ+ Resource Center has been a place of connection and hope for many on the Ferris campus; despite the changes and challenges since it's temporary physical shutdown, the community it has created is alive and well.
Since its grand opening in 2018, the LGBTQ+ Center has had an almost constant stream of activities and groups. Things changed when the COVID-19 pandemic hit this spring. Currently, the center is not physically open but it's working hard to grow the community online.
Thanks in part to the help of students, and LGBTQ+ Center participants like Derek Poortenga, a second-year student at Ferris, the Center has built an online Discord server with numerous chat rooms for different groups to meet virtually.
"For me not having easy communication with people makes it harder to process what's going on currently," Poortenga said.
Sarah Doherty, the LGBTQ+ Resource Center coordinator noted that although developing connections online instead of in-person is more difficult, it's still possible.
Doherty said, "The LGBTQ+ Resource Center staff miss the casual daily interactions in the Resource Center." She added, "We're trying to make space for students and staff and faculty to find each other and connect to the resources we're collecting or developing, but it's difficult."
Alyssa Caron, a Ferris senior has attended different LGBTQ+ groups on campus since her freshman year. This year she is also an intern at the LGBTQ+ Resource Center. She has always loved the sense of community and being able to spend time with people of similar identities who understand both the joys and struggles of life.
Caron acknowledges that although online events are good, they are no substitute for face to face interaction. She would be at the center daily for her internship as well as additional events if it weren't for the pandemic. It's safe to say this change has had a big impact on her life.
Caron said, "Being on campus creates much more opportunity for higher attendance in events and programs. I, myself, was a student who popped in on things happening around where I was. Moving online has taken the spontaneity out of my life as nearly everything has to be planned to fit into my schedule."
It has been a strange balance of feeling isolated but also connected for students involved at the center, including Poortenga.
Poortenga explained, "We found a way through our limited way of interacting to have things at least somewhat like what they were before." They added, "It has made me feel more isolated than before."
Despite the challenges, the LGBTQ+ Center community is moving forward. Two of the key changes were moving their weekly Coffeehouse meetings to discord as well as hosting a drop-in FriGay Gaymes weekly event on their discord server. In addition to that, there are occasional virtual film screenings, book clubs, and more.
Doherty explained that with the success comes continued struggles, "attendance is lower than everyday traffic in the Resource Center would be because it's just a bit more effort to turn on your computer and log into Discord than swinging by a room and getting a cookie or a cup of tea or finding someone to play a game or study with."
To learn more or to join any of the upcoming virtual events you can find the LGBTQ+ Resource Center on the Ferris State University website. There you can find a calendar with all the different event times, dates, and information.