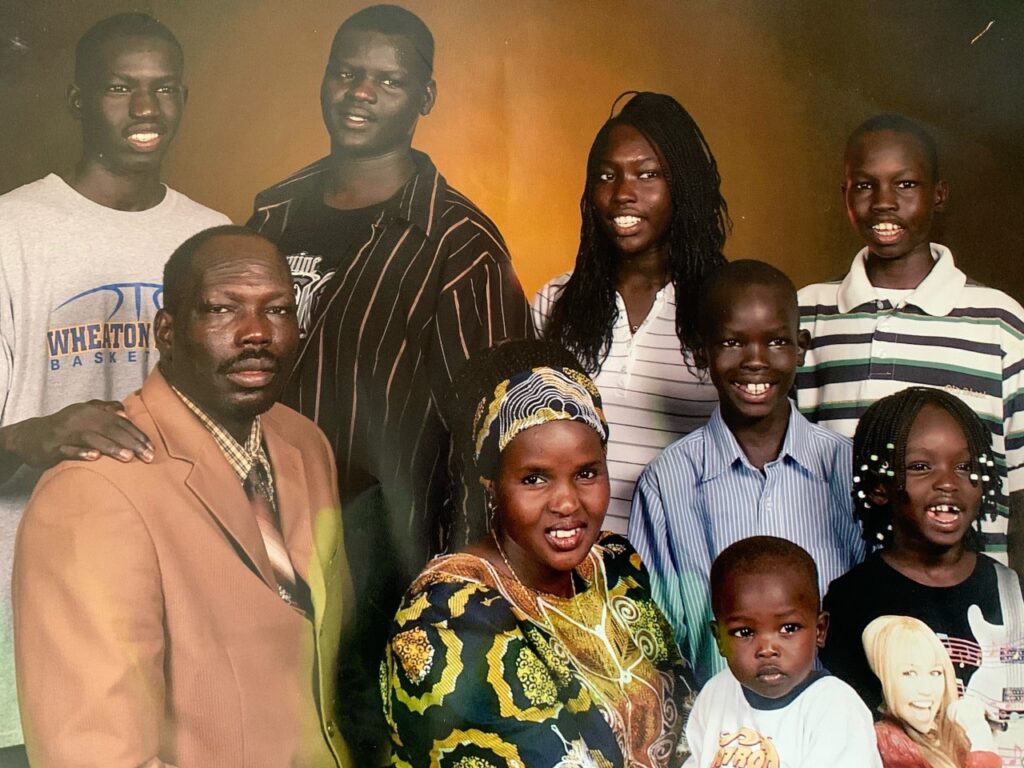 Family and heritage. Those are two words that come to mind when meeting with Deng Reng.
On the surface, Reng is a sophomore wing on the men's basketball team and has already become a major contributor for the Bulldogs, making 26 starts in his freshman season and scoring 5.5 points per game. But his story doesn't just stay on the court, or even in Big Rapids. In fact, his story begins nearly 7,000 miles away.
South Sudan is one of forty-one countries that are designated a level four travel advisory by the United States Department for Travel, with reasons being COVID-19, crime, kidnapping, and armed conflict. From 2013 through early 2020, a civil war raged throughout the country killing more than 400,000. Reng's family is still going through terrible situations.
"I have one grandparent left alive right now. She is still alive by the grace of God. I'm just praying that she continues to fight everything that she's fighting, and I get to see her one day." Reng said. "Right now, it's not safe to be there, I've lost lots of relatives within the last few months already. Just people coming and ambushing for no reason at all, trying to take over. That's not the way to live life."
Reng's family left war-torn South Sudan in 1996-97 before having Reng in Cairo, Egypt in 2000. In 2001, the family came to the United States, where they stayed briefly in New York before moving to Chicago. The family moved to a few suburbs in Chicago before calling Wheaton home.
Now, the family has grown to ten siblings, including six brothers and three sisters related to Reng. Many of which now live across the country, including in Nashville, Tennessee, Austin, Texas, Kansas, and Indiana. Still, he has many relatives struggling in their hometown of Juba.
"My parents are always calling back home every single day, trying to stay connected with the people over there. Just because it's unsafe. Our hometown back in South Sudan, they wrecked it. People came in an ambush and destroyed their homes. Over there, when you get married, cows are the most valuable thing, it's like money. Especially with the flooding, it's ruined a lot of crops and animals."
Growing up in the suburbs of Chicago, Reng had one major love. Basketball. He used his love for the game to open up several opportunities for himself wich gave Reng the ability to see the outside world.
"It's given me a bigger platform to do something in the future like go back to South Sudan and give them hope that anything is possible no matter where you come from. I also really want to help my parents out and give them the world, God knows they deserve it." Reng said.
To reach that bigger platform, Reng has one dream and it's to make the professional level, something his cousin, Peter Jok, has already accomplished by playing for Spain. He described how NBA players helped influence his life.
"That's been my dream ever since I came here. Two people that's influenced me a lot are two South Sudanese NBA players, Manute Bol and Loul Deng. I have some relation with them, they've been to my house several times when I was younger. I just enjoyed watching them play, everyone loved them in South Sudan because of what they've done. They went back home and made a difference, making basketball courts and all other useful things that are necessary over there." Reng said.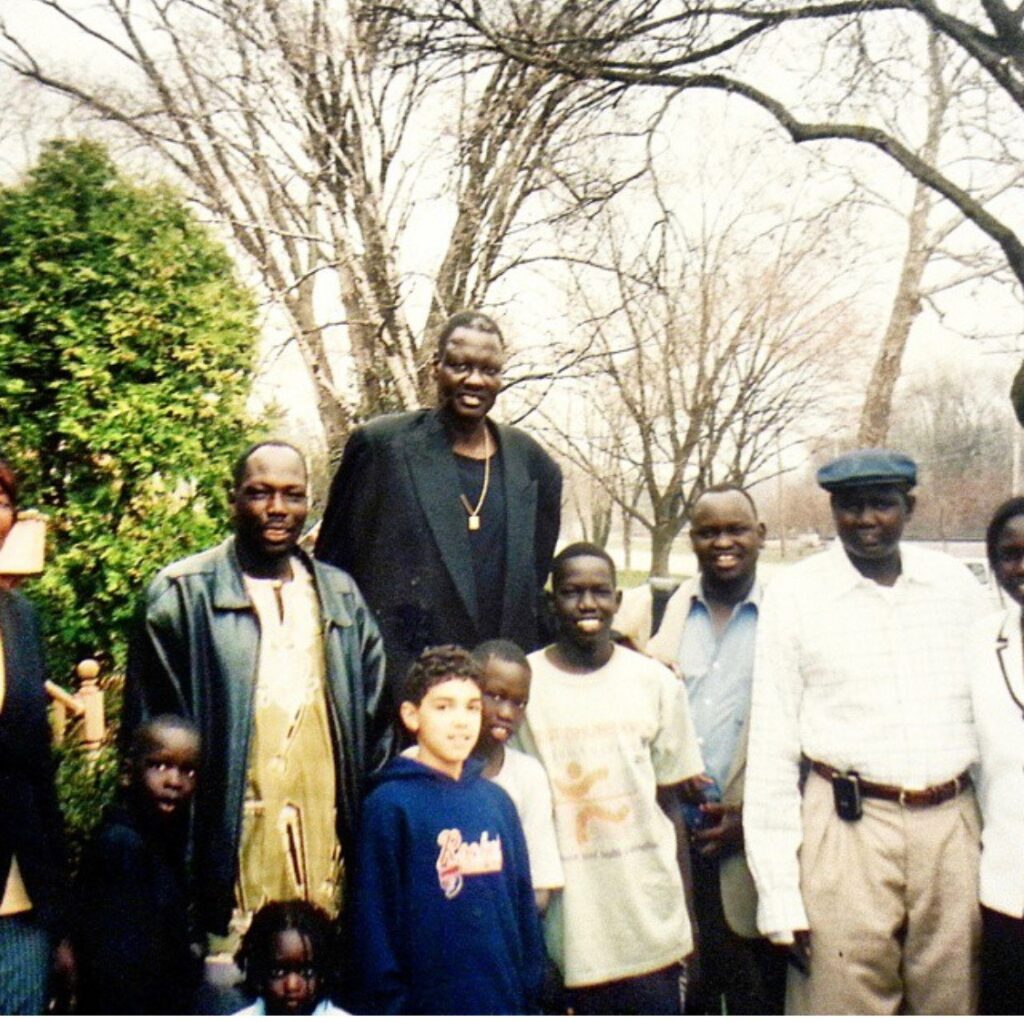 With the dream to go pro, Reng has worked to prove himself at a national level. He put together a solid high school career in which he won all-conference honors three years in a row and two MVP awards in back to back seasons. He was recruited by Wisconsin assistant Dean Oliver before an injury set him back. Ferris then became an option for the 6 foot 6 inch wing.
After his first visit Reng felt it was the right place for him. Ferris had recently won a national championship in 2018, so Reng wanted to experience that winning culture and feeling with the Bulldog program.
"The transition from Wheaton North to Ferris was a big difference, but I think I adjusted pretty well and found a role I was comfortable with," Reng said. "I'm glad I decided to come to Ferris, and my first year we were conference champions, and I never won a ring before, so it fuels me for what's yet to come."
The Bulldogs all know the end goal is a championship, but they want to get back on the court and on track. The team wants to cherish every moment together and experience winning as a unit.
"Being thrown in the fire right away was a bit nerve-racking. It took some time to get adjusted. Now moving forward, I feel a lot more confident with where my game is at and hopefully, I can have a bigger impact on the team and get us closer to our desired end goal," Reng said.
With Reng's hope to make it to the professional level driving him, he gets up daily at 5 a.m. to attend his 6 a.m. shootaround, something that he chose to do when the option was presented to him. He does all this so he can support the people that he loves, both here in the United States and especially South Sudan.
"Hopefully one day I can go back and make a difference, that's really why I play basketball. That's what drives me every single day. I hate to see people I love suffer like that." Reng said.
Austin Arquette contributed to the reporting of this story