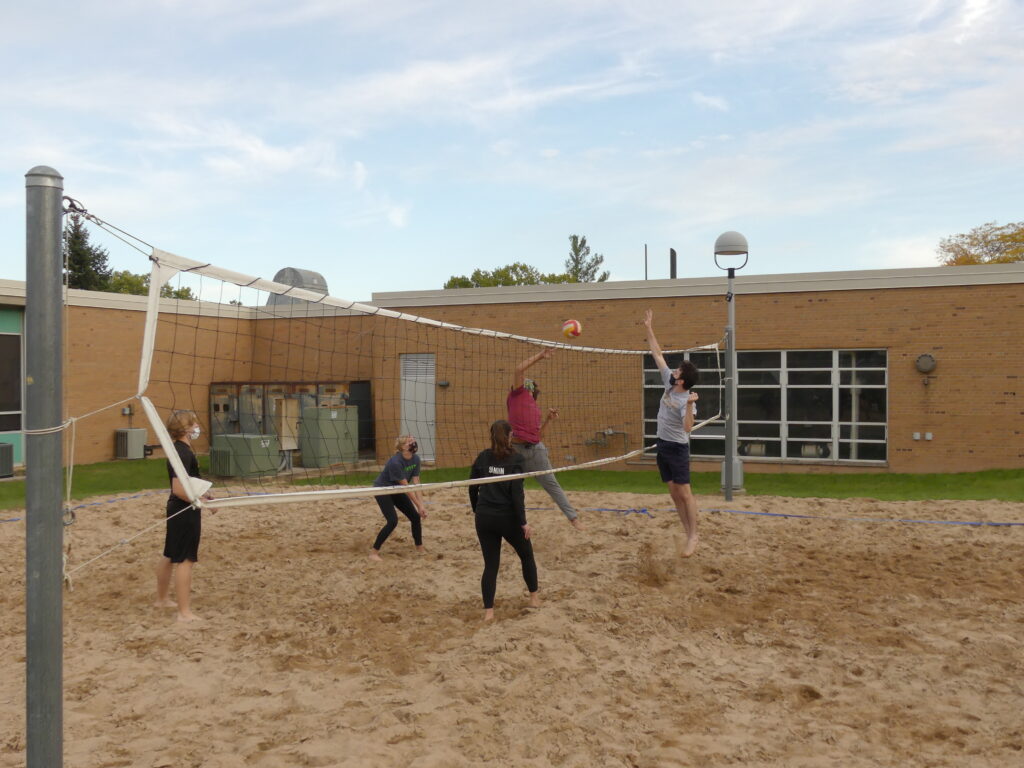 Intramural sports are an important part of the college experience for many students.
With COVID-19 still having a majority of campus events being canceled or put on hold, intramural sports is no exception to the rule.
Many students use intramural sports as a way to take a break from college studies and get the chance to relive the glory days of high school sports.
"A lot of the team sports such as soccer, flag football and softball had to be canceled or postponed because of COVID," Director of Campus Recreation and Wellness Programs Justin Harden said. "We have done a lot of individual events though."
Harden said that they have done some individual events like a cornhole tournament and 2v2 and 4v4 sand volleyball. Other events were planned for students but due to a low turnout the events were canceled. Because of the Ferris COVID-19 guidelines students were required to wear a mask.
Harden said one event they set up that turned out well was esports. They hosted a Fantasy football tournament that had a good turn out of students. Harden said that they did esports games with Madden, NBA 2k and other tournament style games. Nothing has been planned for the spring yet, Harden said, but they are hoping to have some small events.
Most sports teams had their season postponed until the spring of 2021 in hopes that COVID-19 will have settled down by then. COVID-19 may have stopped the teams from playing games but not from practicing.
Ferris State Women's Rugby Coach Willie Seidman still is having his team practice by conditioning and learn the basics of the sport. The team is made up of 18 girls and they are looking to have more join.
"We have a lot of rookies on our team and we are concentrating on getting to be familiar with the positions, the rules of the game and also how to participate in the game," Seidman said. "We are doing this just because we want to stay in shape and we want to get educated about the game of rugby."
Seidman said that they are looking to have a shorter season next February/March time.
Seidman said that this is a good time for rookies because they get extra time to get the jump start in learning the sport even though COVID-19 has its restrictions. If anyone is interested in joining, get in contact with the team through Bulldog Connect or follow them on social media.