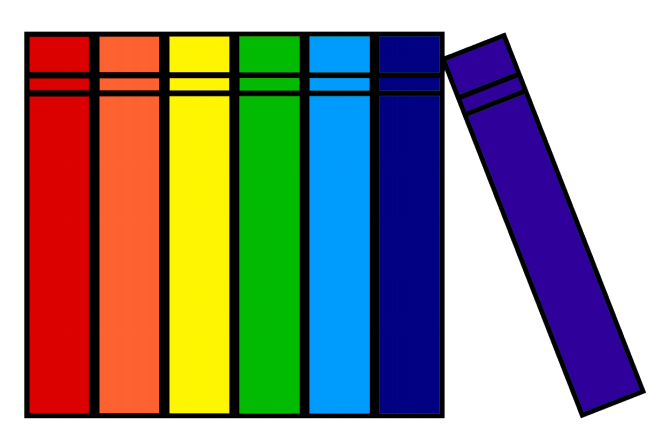 For the past six weeks the LGBTQ+ resource center has been putting on a new weekly book discussion group that meets over Zoom. The group is headed by Sarah Doherty, the LGBTQ+ resource center coordinator, and seeks to spotlight unique narratives that can produce engaging discussions.
The group is free to attend and open to students, faculty, staff, alumni and community members. A collection of personal essays and poems by Kai Cheng Thom titled "I Hope We Choose Love: A Trans Girls Notes from the End of the World" was selected as the groups first pick.
This book was chosen because Thom raises important questions about family love, feeling disconnected from your heritage and violence and racism in the LGBTQ+ community. It was also deemed "complex and chewy" enough to grab and keep the attention of those who already have other demands on their time.
"I read "I Hope We Choose Love" because I'm a book nerd and I was interested in her work already, and when I read it I kept thinking about the kinds of wide-ranging discussions we could have about it in a group," Doherty said. "I talked about it with the LGBTQ+ student staffers who specialize in transgender outreach and QTBIPOC outreach over the summer when we were program-planning and they agreed it would be useful, so we went ahead with it!"
The idea of everyone having equal access and equal opportunity with this group was key in the decision-making process. Special attention was paid to how the books could be accessed. "I Hope We Choose Love" is available in paperback or e-book format and would have been mailed to you after you showed an interest in the group and got in contact with Doherty.
Doherty and the other group organizers are aware that students have other things going on in their life and that things happen sometimes.
"We took on a whole book, but we spend six weeks on it and so the reading is short week to week. We're aware of students incredibly hectic schedules and multiple demands on time and attention, so we worked on making this as accessible as possible and we love to hear from students too," Doherty said.
When you attend a meeting you aren't obligated to do anything but be respectful and appropriate. If you aren't ready to talk that's alright and if you can't stay for the whole meeting that's ok too. That being said, if you do want to share there are many opportunities for that. Discussion questions aren't solely focused on the book. They circle back to you.
"We have been writing discussion questions that make it possible for people to bring what they have already experienced and know to the discussion and that's valuable," Doherty said.
Doherty is a self-professed book fiend. She created this book discussion group to make a safe space for diverse narratives that might not have been shared otherwise. She thinks that everyone should be exposed to these types of stories in some form or another.
"I know that not everybody is a reader and I know from disability, like being in the disability community, that not everybody can access books in the way that I've been privileged and lucky to be able to access books and writing, but sharing stories and listening for differences, listening for commonality, listening for peoples dreams and concerns and lessons learned and challenges. That enriches all of us," Doherty said.
Right now, details on upcoming book discussions are TBA. Conversations about the future of the group are ongoing, but there are plans for more meetings. f you want to get in touch with Sarah Doherty she can be reached at sarahdoherty@nullferris.edu