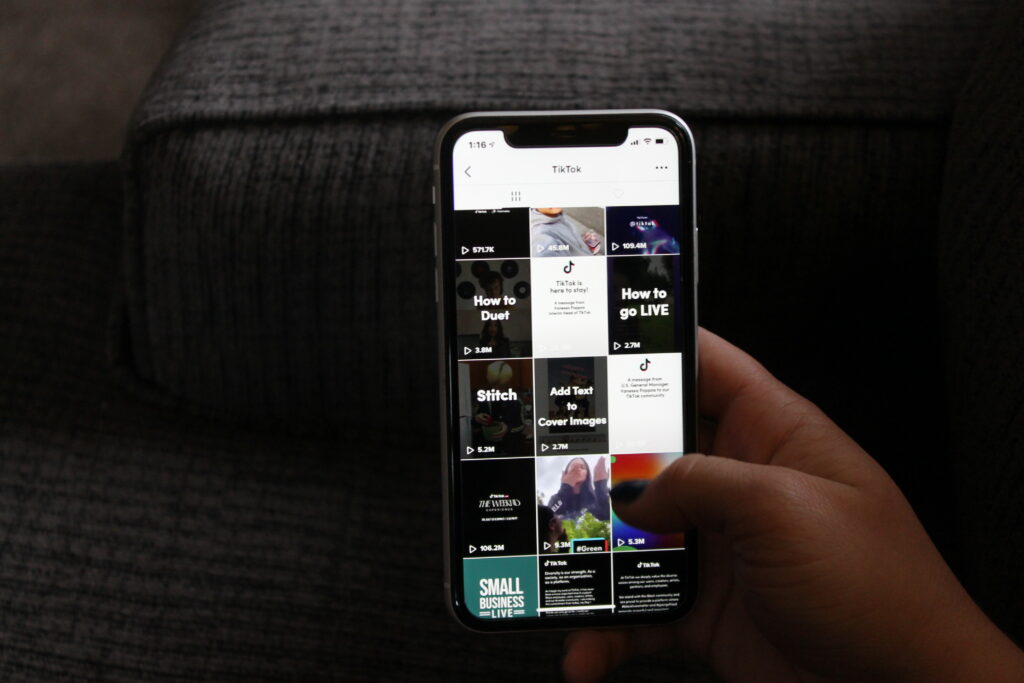 TikTok has created a culture that just does not seem like it is going away.
TikTok is a social media application that allows people to upload a variety of creative content. The app which was created in 2016 now has 800 million active users.
Some of the most popular people on TikTok are Charli D'Amelio, Addison Rae, Zach King and Loren Gray.
Many Ferris students are also participating in the new TikTok culture.
Nursing junior Rebekah Luce said that she has TikTok downloaded and will go on to get ideas of fun things to do. She said she was hard core against downloading the app at first because she hates throw away culture and short videos that are cringey, but in the end she caved.
"The things that I usually look up is artsy stuff, sewing or LGBTQ," Luce said. "I mostly downloaded it because I was able to look at my favorite artists who were no longer posting on YouTube."
Luce said that she would post her own content if she had a stand to hold up her camera. She said that it can increase procrastination though, but that she is able to snap herself out of it when she sees a cringey video.
Criminal justice senior Avery McKinney has been posting his own content on TikTok since the 2020 spring break.
"It was a bet among my roommates on who could make the best videos and get the most likes," McKinney said. "I had one video get 200k views before it was taken down, It was about how someone hacked my blazin rewards account and I was tracking them down."
Business junior Christian Cain said that he is on TikTok all the time and loves to watch videos to pass the time. His favorite videos are the comedy ones where people will lip sync different movie scenes or reaction videos.
"I honestly can get lost for hours watching TikTok videos," Cain said. "It is one of the best ways to distract yourself from things going on in life."
Cain said that TikTok is the number one app that he goes on but he doesn't create content and probably never will. He was a little worried in the beginning of the year when he thought that TikTok was going to be banned in the United States.
Earlier this year the Trump Administration was looking to ban the app, which was created by a Chinese company known as ByteDance, due to security reasons. They were saying that China was using data collected from the app to get information on United States citizens.
Not everyone is sold on the TikTok trend yet, though.
Nursing senior Victoria Ruhlig has never downloaded TikTok and doesn't have any plans to do so in the future.
"I just never got what the big deal was about. I just go through Facebook or Instagram instead and find the same content," Ruhlig said.
With millions of people logging on and keeping the app alive, though, TikTok doesn't seem to be going anywhere.