In our lifetime we are bound to have jobs that we love.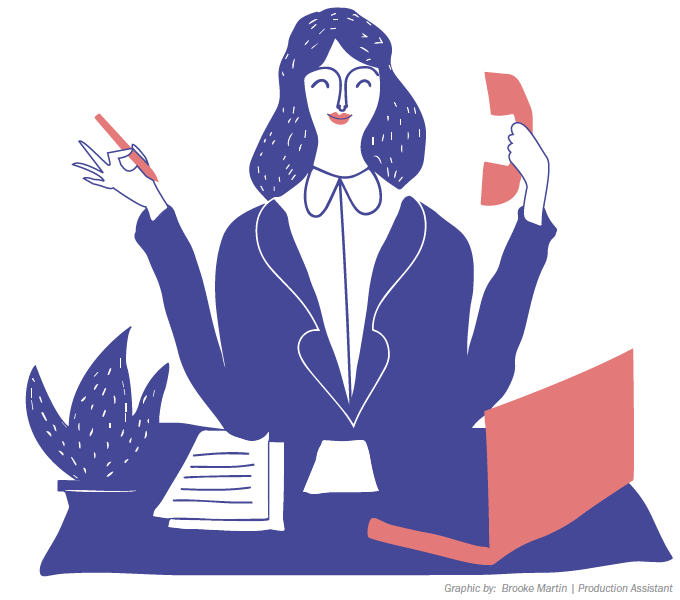 There are even jobs that lead us down the path to becoming greater at the profession we hope to soon get into after graduation.
Pre-optometry sophomore Erin Bezeau is one student who was able to gain a lot of experience through one of her favorite jobs. This past summer Bezeau was hired in her town's optometry clinic.
"I got to take pictures of patients' eyes, see if there were any infections and help identify diseases. Essentially, I got the patients ready to see the doctor with pre screenings and told the doctor if there were any issues needing attention," Bezeau said.
Being able to gain more hands-on experience, Bezaeu said it was the best job she has ever had and is excited for her future as an optometrist.
Having experience in your field during your college years helps tremendously as you gain knowledge through your classes.
Early childhood education sophomore Abby Altman said her best job was being a nanny.
"I got to watch the most amazing developmental statures take place," Altman said
Being able to really be involved in helping watch over little kids encouraged her to want to go into education. She has been able to relate much of her experience as a nanny to her classwork.
Other times our best jobs give us important life lessons and set us up on the right path.
Jeff Schneider, a freshman in the heavy equipment technology department, states that his time at a company named Fan helped him gain insight at adult responsibilities.
"I was able to become manager for a while and I was able to learn money management skills, communication skills," Schneider said. "A lot of adult life skills and I was able to make a bunch of great friends."
With each new job we encounter we gain not only educational step ups, but also life skills. We are learning new adult skills, gaining communication skills and even being able to challenge ourselves in fun ways through our own work.
Computer information sophomore Will Olson was able to challenge himself when he took a job in air traffic control.
"I really like puzzles and it was a continuous stream of them," Olson said. "Getting to solve them just by looking at airplanes all day."
Olson said it was his favorite job, not just because of the puzzle finding, but also because once it was done for the day, you were done. There were no extra shifts you could pick up.
Computer information senior Derek Doublesteine said his favorite job that challenged him in a fun way was being a camp counselor.
It was fun for him to work at camps leading little kids through activities.
"It was good to be that person kids can look up to, being that role model for them. You don't get that opportunity that often," Doublesteine said.
Our favorite jobs bring us great opportunities and great skills that we can use for the future. Like these students, there is something special in many of our jobs that make them our favorite because of the challenges, the step up, or the creativity in them.