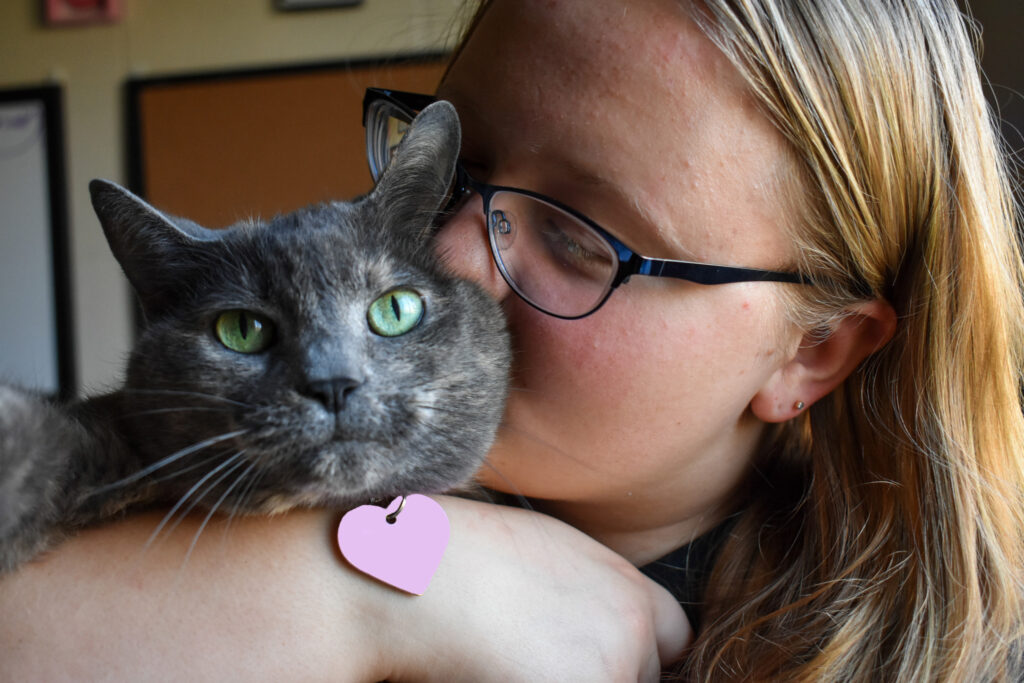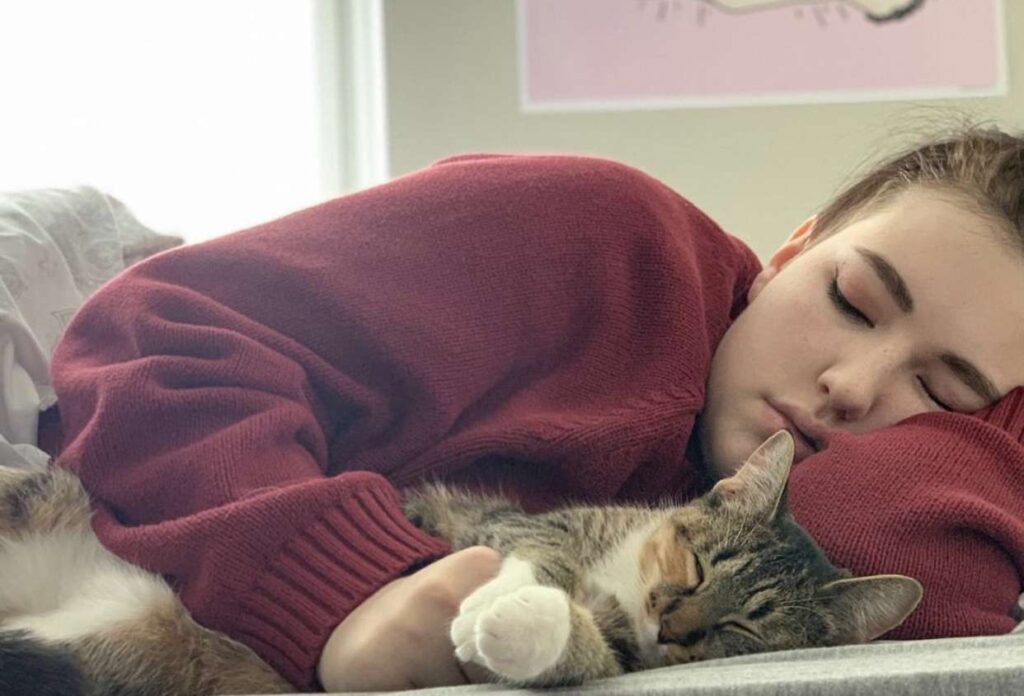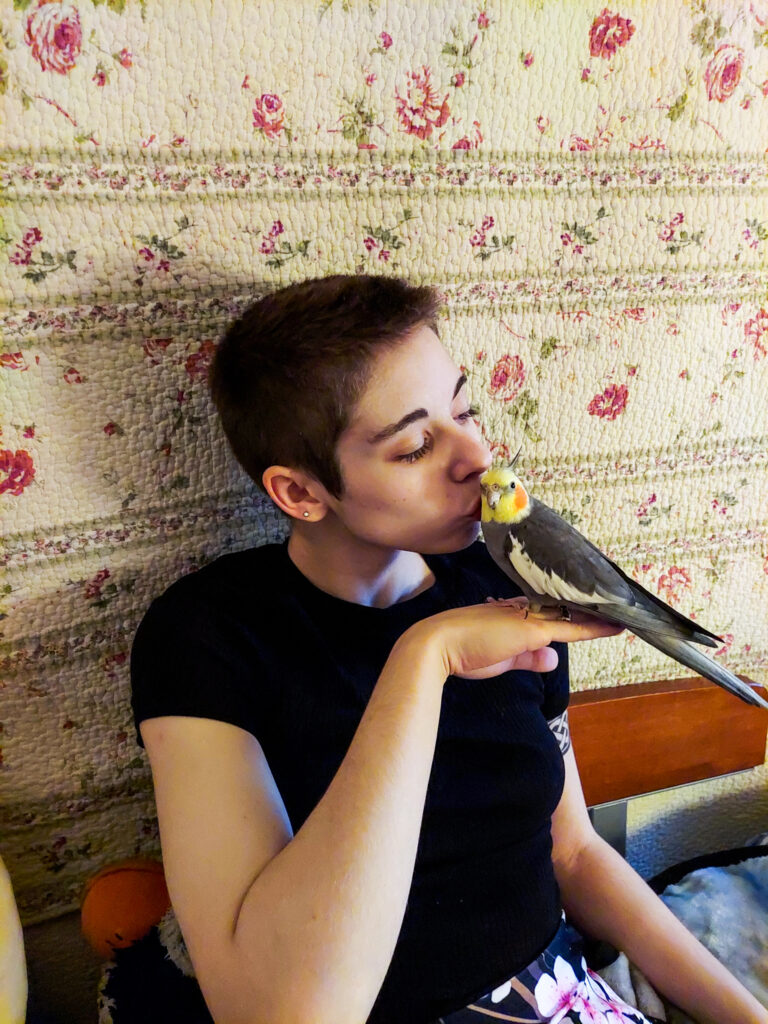 Some students living in the dorms have been handling classes this semester a lot better because of the help from their Emotional Support Animals.
The Educational/Career Counseling and Disability Services offers students the opportunity to bring a registered ESA to live in the dorms with them. The option has been more encouraged during this semester of social distancing and loneliness.
Counselors of the ECDS helps students with disabilities find ways to help them succeed. One unique way for students to feel more at ease during their time at college is having an ESA.
Criminal justice sophomore Hanna Pollard recently brought her cat, Cleo to live with her this semester.
"I registered Cleo as an ESA at the beginning of October," Pollard said. "I decided to get an ESA because all of my classes are online this semester and, after a month in my dorm by myself, my anxiety got worse. I've had Cleo for six years and she's just always helped me relax. So getting her certified as an ESA was what I needed to do to calm the anxiety."
Cleo supported Pollard in different ways. She gave Pollard companionship, relief between working on long homework assignments, and a reason to go outside. Cleo liked going on walks and spreading joy to others as they stopped to pet her.
Montana Dalman is a fifth-year communication studies major, and she has lived with her ESA since November 2018. Taking care of her cat, Bean, helped and comforted her as she handled anxiety and depression.
"Bean is just the sweetest little ball of fur," Dalman said. "She sits with me when I'd otherwise be alone. She has helped me immensely."
For Dalman, caring for her ESA Bean was easy. She gave Bean food and water often, and a lot of cuddles when she was around. Bean slept near Dalman whenever she studied.
In order to have an ESA in the dorms, a student must first complete a few steps. Some steps include setting up an appointment with the ECDS, receiving a doctor's note specifying a need for an ESA, providing proof of up-to-date vaccinations, and approval from Ferris Housing.
Social work sophomore Ainslie Clark also has a feline ESA named Bean, who only recently moved in with her this semester. For Bean to live with her, Clark needed forms signed by her primary doctor and counselor.
Clark said this process was difficult. She received her ESA forms at the beginning of the school year, and it took weeks for her doctor and counselor to sign the necessary documents. Clark was finally able to bring Bean home in October.
The hassle was worth the extra effort because Clark felt more peace knowing that she and her ESA friend were there for each other.
"It makes me happier to come back and to be in my room, and it helps to have someone else relying on me," Clark said.
All three of these ESAs have become significant sources of peace and comfort for those feeling overwhelmed by personal circumstances. Overall, these ESAs made their owners happier while on-campus or attending classes during this pandemic.
"I do recommend that more students get an ESA because a lot of people struggle with life and sometimes an assistance animal is the best way to get relief," Pollard said. "However, I only recommend it to people who can actively clean up after their ESA."
ESAs can come in many forms other than cats. Dogs, birds, turtles, and more can be certified as ESAs for those who prefer other animals.
If any students are struggling or have been considering getting an Emotional Support Animal, the ECDS is open for appointments, either virtual or in-person if needed. Visit the Educational/Career Counseling and Disability Services on the Ferris website for more information.
nk