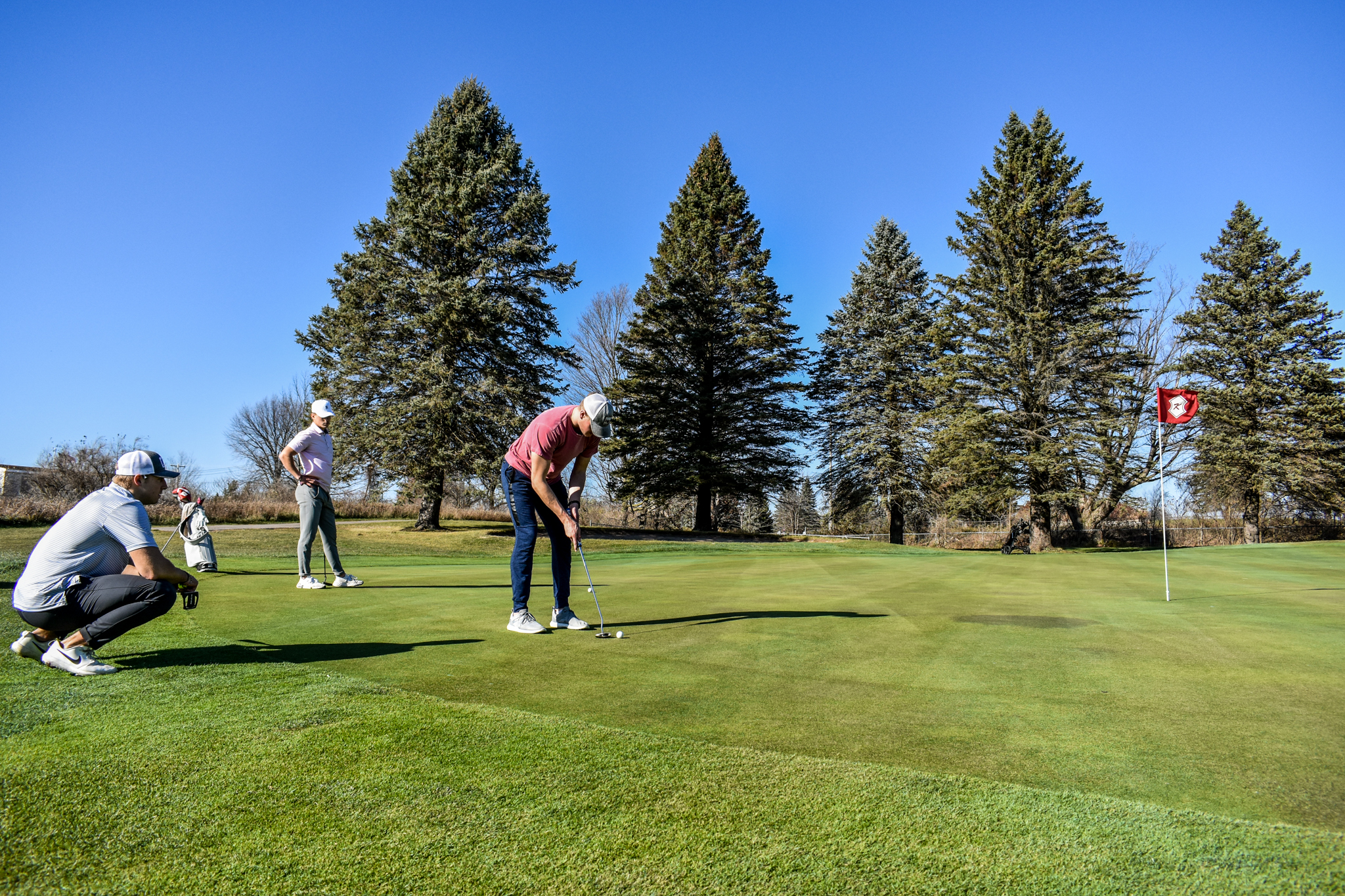 Golf is one of the most popular recreational sports in the United States and it gave people a safe way to get out of the house during quarantine.
Plastics engineering senior Nathan Rieman started golfing when he was three years old. However, it was not until this past spring/summer that he started to play on a weekly basis. As he looked for a way to get out of his house, he found himself heading to the golf course much more frequently.
"When the pandemic started, I wasn't doing much of anything," Rieman said. "My life consisted of sitting at home and not going out, but when things started opening back up, I started doing a little, including golfing."
"When you're in your house for so long it starts to feel a little small, so you need to get out and experience something other than sitting at home and watching TV or binge-watching Netflix. It was a nice break for sure."
Rieman, whose grandfather and father were avid golfers, was destined to golf from a young age. He started lessons as a child, frequently went with his father to the country club and played in tournaments on weekends throughout the summer from a young age.
Once he reached high school, he played two years of varsity golf. After high school, Rieman focused on hockey and golf became a pastime hobby.
"If you're having a long day, golf can help get your mind free and help you feel better," Rieman said. "You don't have to even play the best and it can be a great stress reliever just as long as you don't let it tear you apart. It's good exercise, it's fun and there are just a lot of advantages to going golfing."
Rieman also believed that golf gave people a great way to market themselves to employers. For example, his plastics program has a golf outing where he met people in the industry and networked himself as a future employee.
"Once you get into a full-time job you have clients or business partners you can go out and play a round of golf with them and it's a good way to make more connections," Rieman said.
Golf is great for avid and competitive players like Rieman who can play with friends for money, but also for beginners and people who want to play a little more casually.
"One of the groups I play with is pretty competitive; they've been playing their whole lives," Rieman said. "Some of my friends have also just got into golfing and we went out a couple times this year and had a lot of fun. Even for people who are beginners, it's still a good time to get out there and play."
Rieman believes that every person should golf at least once in their life and given that golf was a safe way for people to get out during lockdown, it seems that this was the year to try it out.