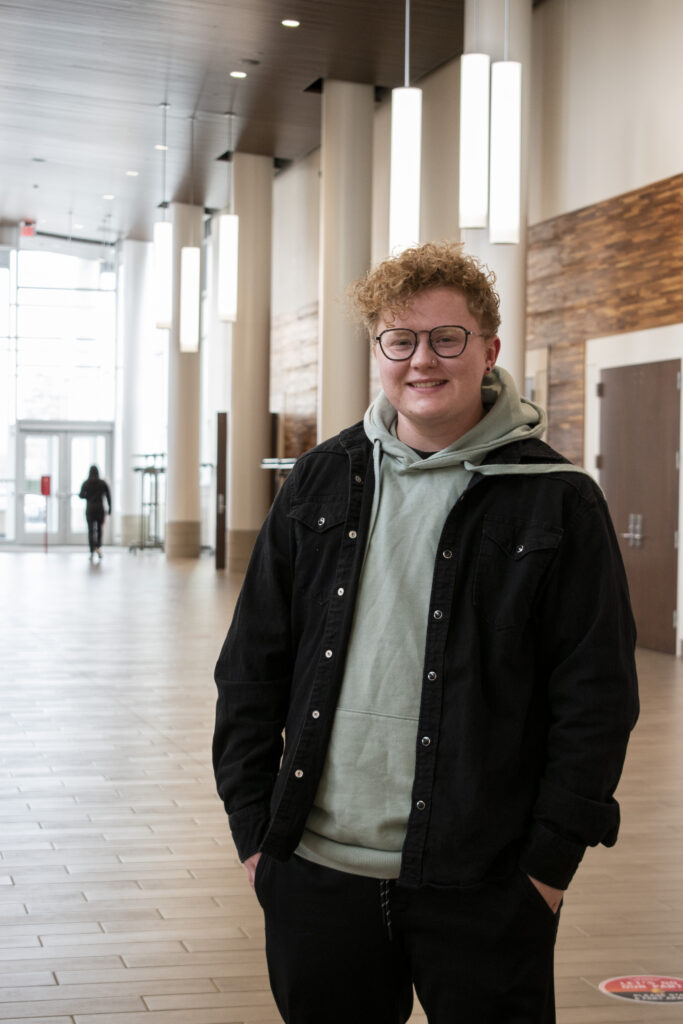 As graduation season approaches, many are cherishing their last few semesters at Ferris. Reflecting on all they have learned, grown, and looking forward to their future after college.
Lane Steffke is one senior who is ready to graduate this spring after two years studying Music Entertainment Business here in Big Rapids. Steffke originally began his college years at Saginaw Valley, but then transferred to Ferris to pursue his interest in music entertainment.
Steffke said that Ferris has provided more opportunities for him to gain experience in his major, build his confidence, and gave him more chances to be involved on campus.
"I've been way more involved here than at my last school," Steffke said "I'm in a few RSO's, the president of two, and I'm always working on different extracurriculars. Definitely a lot of opportunities."
Through all the opportunities Ferris has given to Steffke, he feels that he has grown tremendously over the past year professionally, and contributes a lot of that learning experience to the RSO Entertainment Unlimited.
Steffke is the president of Entertainment Unlimited and has been able to understand how the entertainment world works, how to book events, put on shows, promote, even learning how to be a good leader.
"Being a part of entertainment unlimited has been a huge learning opportunity." Steffke said "I've been able to capitalize a lot of what I have learned in class and the music entertainment field. I was also the president of the homecoming committee. It taught me a lot about leadership and how to get work done efficiently.
Steffke said he feels ready to graduate and confident in what he has learned at Ferris. Transferring here was one of the best decisions he made for his future.
At his previous school, Saginaw Valley State University, Steffke had finished his junior year in the communications program. Gearing up for his final year there he felt unsure about what he wanted out of his major.
"It was a last minute decision for me to transfer here," Steffke said "And it has probably been the most impactful decision I have ever made in my life. I think if I hadn't transferred here I would've gone back to school. But now, I feel much more confident with my major and the experience I have had here at Ferris."
After graduation Steffke hopes to go into digital marketing or advertising, and he is hopeful for his future within the music entertainment business field after a couple of years of being a bulldog.