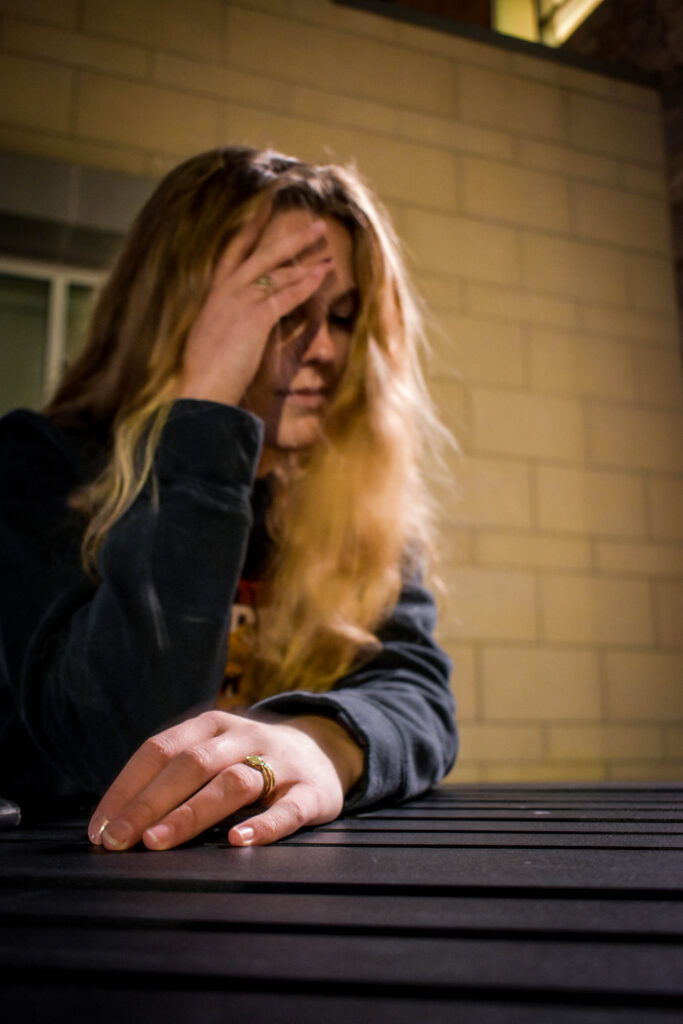 People battle depression and anxiety on a day to day basis. For athletes, their sport is an outlet to relieve and work through these feelings.
Although the stigma around mental health has decreased in the last several years, awareness for mental wellbeing is not as pronounced as physical wellbeing. For many athletes around campus, it has been a struggle adjusting to not having sports while battling the effects of the pandemic.
For junior forward Grace VerHage of the soccer team, it has been a struggle maintaining both her and her teammate's mental health.
"We have all become accustomed to the busy lifestyle that comes with being a student-athlete and we are used to having packed days from sunup to sundown," VerHage said. "Taking away something that we all love, playing the sports we grew up playing, has taken a toll on us."
In terms of quarantining, VerHage offered her own perspective as the soccer team struggled with the virus this fall.
"The soccer team, unfortunately, took a rather big hit from COVID-19 this fall, with many of us catching or coming into close contact with the disease, me being one of them," VerHage said.
VerHage said that isolation and quarantine was a very hard time for her and others.
"It is a type of struggle and loneliness that no one will understand until they have had to experience it," VerHage said.
Although there are many resources available to athletes, VerHage expresses that she would have felt more mentally cared for if she had been checked on by a member of the athletic staff. VerHage suggested that the athletic department could improve by making athletes more aware of the resources available to them and the support that the staff offers.
Keeley Glonek, an athletic trainer for athletics, is on the student mental health task force for the athletic department. She and the other athletic trainers strive to break this stigma. She explains that from a young age athletes are taught to put up barriers to our emotions and that we have to be perfect. These expectations end up hurting their mental health as adults.
"I believe through repetitive emphasis on thinking of mental health as simply another part of your body to take care of, we can break through some of those barriers," Glonek said.
At Ferris, like many other universities, athletes have endured an emotional rollercoaster of seasons lost.
"Athletes live their lives based on a schedule. It's like clockwork. Every fall means your sport is either in season, in pre-season, out of season or in a non-traditional season. These all mean different things but the body remembers and recognizes what it 'should' be doing," Glonek said.
Lauren Cox, a freshman right-side hitter for the volleyball team, explained how her teammates approached each day focusing on maintaining their mental health.
"The uncertainty of each day is what makes these times the most difficult, but my teammates and I approach every day thankful that we have the opportunity to be in the gym that day, knowing it could all change in a second," Cox said. "I feel the athletic department has been working tirelessly to provide Ferris athletes with as much normalcy as possible."
Glonek explained that the university provides many resources for athletes to pursue to maintain their mental health.
"We provide mental health resources in many ways, one of which is through the athletics website which provides local and national resources as well as information provided by the NCAA and the athletics mental health policy," Glonek said. "As athletic trainers, we are always here as a resource for our athletes, to help guide them on a path of living a healthier lifestyle, the same way we would help them after a musculoskeletal injury."
Glonek also explains the team of athletic trainers has recently provided courses on Canvas that athletes can access which are additional resources for student-athletes. The trainers also use sports medicine Twitter and Instagram pages to talk about mental health and provide more information.
"The athletic trainers have done a good job of reaching out to athletes with many different helpful resources in the event that someone was struggling with mental health issues. During quarantine, Keeley was messaging us all frequently to make sure we were still doing okay and I appreciated that so much," Cox said.
Kaitlyn Nugent, sophomore pitcher and first baseman for the softball team, said that she believed the athletic department is doing everything they can to keep athletes safe and taking precautions for everyone as a whole during the pandemic.
"They want what is best for everybody. My coaches have spent meaningful time checking in on each player throughout the semester to see how they are handling the struggles during this time," Nugent said. "I think the athletic department is doing everything to the best of their ability to help bring awareness to mental health. From coaches to administrators, there are a ton of different services provided and people to talk to that student-athletes can take advantage of. Every member on staff I have been able to speak with has really emphasized the importance of mental health, especially our team's physical trainer, Keeley."
The athletic department demonstrates that they are diligently working towards better mental health for all through increased awareness and helpful resources.
"That's the bottom line, the thing we all need to start doing is treating our mental health as we would any other concern we have with our bodies; seek help when needed and start the path to healthy living," Glonek said.
As the challenges of mental health are heightened during this time, Ferris athletes stay resilient and take away positives.
Nugent said the softball team has been able to fill holes in their schedule with extra practice that builds a stronger team bond.
"I find it more important than ever to check on your teammates because they are all impacted differently," VerHage said.
"A motto, so to speak of ours is 'adapt and conquer'. So we look at each change as they come and adapt our plans and mindsets to that change, continuing to be grateful for any opportunity we get," Cox said.