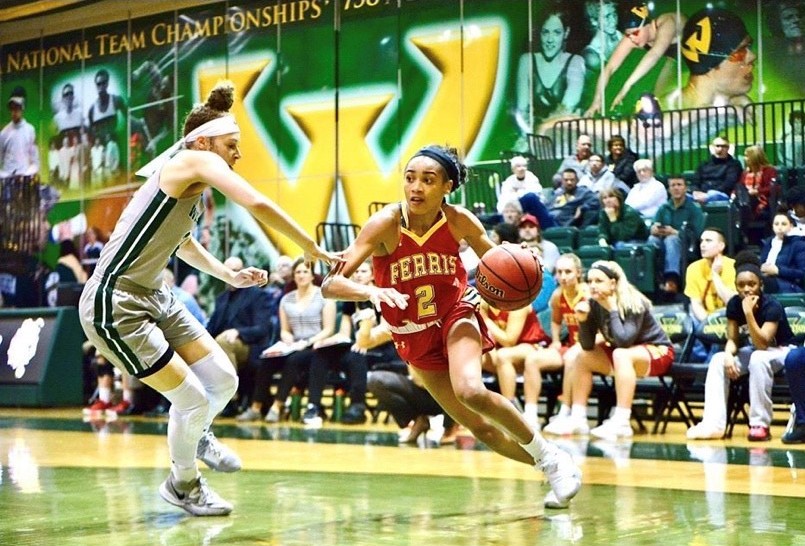 Ferris women's basketball team will look to new players to lead their team this year after graduating four senior leaders a season ago.
Finding new team leaders can be difficult, but the Bulldogs have two players who feel up to the challenge. Senior guard Adrienne Anderson and sophomore guard Mallory McCartney learned a lot from former Bulldogs like Riley Blair and Lilly George. Anderson and McCartney credit their predecessors for preparing them to lead the team.
"Not many people can fill their shoes," McCartney said. "They were a great class, and we learned a lot from them such as their values and how to hold the team to a certain standard. No one is going to replace them, but we have great leaders to carry it on."
Anderson echoed similar praise to her predecessors.
"Last year our seniors were absolutely amazing," Anderson said. "Unfortunately, now they're gone, but I still stay in contact with them and still use their leadership. I ask them questions about how they went about things which really helps."
Anderson said that Blair taught her to never give up and always keep fighting. She hopes to carry that mentality with her onto the court this year.
As a freshman last season, McCartney felt the seniors helped her find her place on the team. Despite only being a sophomore, McCartney feels "absolutely" ready to hold a leadership role. She appreciates the confidence her teammates have in her to lead by example.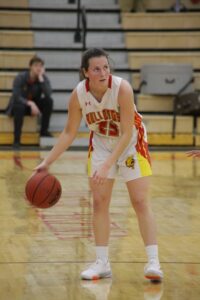 "Having a year under my belt makes this year totally different from last year," McCartney said. "I know the game better now and having played with players like Riley and Lilly has helped show me who I want to be and how to hold people to standards. The time last year gives me more confidence and credibility."
McCartney also learns a lot from Anderson. Anderson helps keep McCartney's spirits high, leads by example, and when she talks, her teammates listen.
Right now, basketball operations are suspended due to the restrictions in Michigan in response to increasing numbers of COVID-19 cases. However, both Anderson and McCartney remain optimistic about the upcoming season and were thrilled by the GLIAC's announcement that they would indeed have a season.
"It was very promising," Anderson said. "This summer, the question in the back of our minds was 'Are we even going to have a season?' We never stopped working out and now we know that our hard work will pay off and we'll be able to play games."
Unfortunately for Anderson, she is currently rehabbing from offseason shoulder surgery. That means her leadership role consists more of being vocal from the sidelines rather than leading by example on the court. According to Anderson, her timeline to return to the court is "up for debate" as the team is "in the middle" of figuring out her injury status.
"I feel that my role has changed being that I'm injured and not on the court," Anderson said. "I'm more vocal behind the scenes while it's more other players leading by example on the court and also vocally. But that combination helps both our teammates and the coaches as well."
The Bulldogs also had coaching turnover from last year as they hired new head coach Kurt Westendorp and assistant coach Jasmyn Walker. Integrating the new coaches into the system was made more difficult by COVID-19, but Anderson and McCartney felt that it was a smooth transtition.
"It's been a big change because we do have a whole new coaching staff, but nothing is problematic," Anderson said. "We just have to get to know everybody and spend time with everybody."
Ferris found success last year and had a promising NCAA DII tournament outlook before the competition was shut down. This year is expected to be more of the same.
"We definitely have high expectations," McCartney said. "We have a really talented, young group that came in this year and then with our returners, we expect a lot."
When the Bulldogs are finally able to retake the court they will look much different than a season ago, but the expectation will be the same: to win.