With the pandemic still going on and health officials saying to stay home as much as possible, only go out if necessary, and when going out to wear a mask. A lot of people within our country are not happy about wearing one, some going as far as saying the mandate is taking their rights away.
Personally, I find myself excited to wear a mask out in public. I think masks will help reduce people becoming infected with COVID-19 and any small colds others might have. I also find masks to be comfortable to wear, and I've worn one for multiple hours in comfort.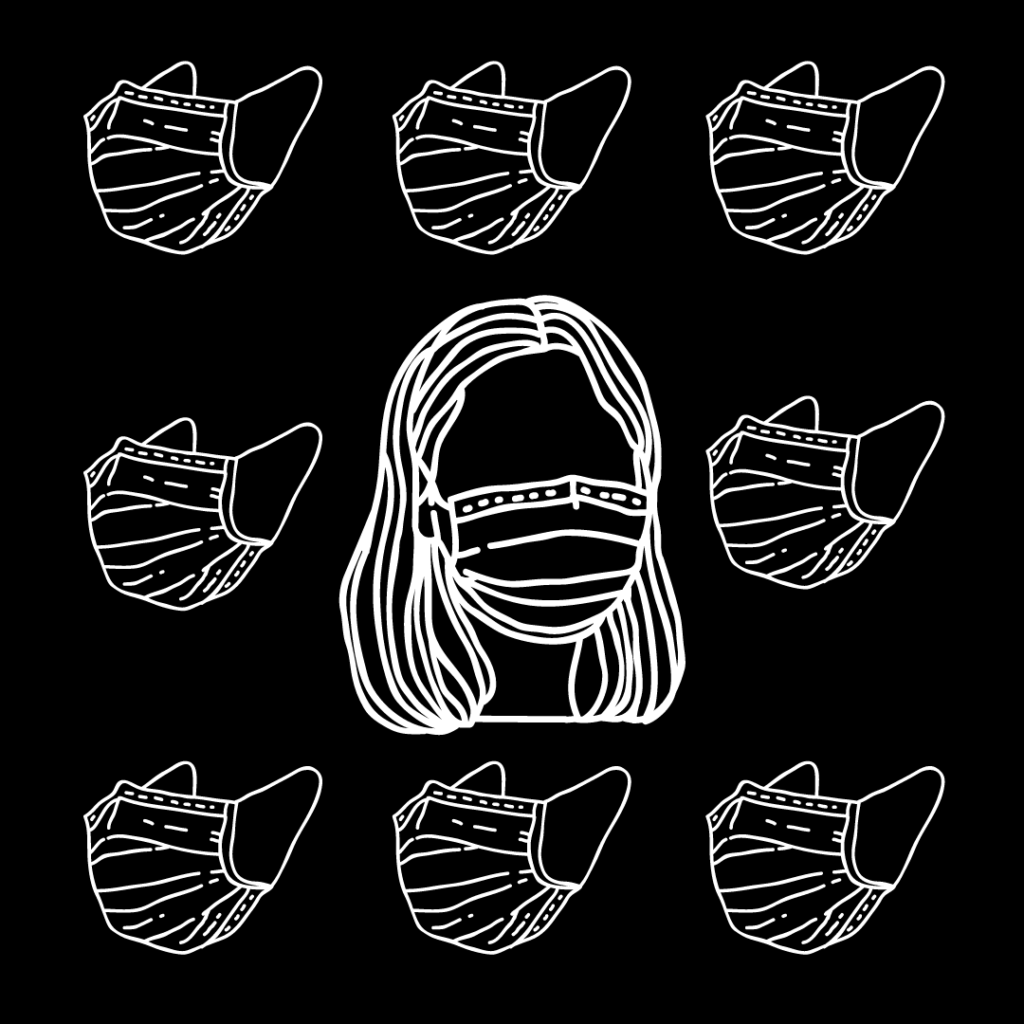 I have found that the reason why I get excited to wear a mask, and feel comfortable with this new norm stems from my love of K-POP, or Korean Pop Music. In South Korea, and many asian countries, it is normal to see people wearing masks every day. Due to dust, smog, chemicals in the air, an individual having a small cold and does not want to get others sick, or even just wanting to cover their face as an accessory.
There are multiple, different reasons as to why people would wear a mask but one thing must be noted, in asian countries people have been wearing masks for a long time, for many people their entire lives. Of course before the pandemic they didn't wear a mask everyday, but it was still natural if they were to choose to wear one or not.
As a K-POP fan, you see your favorite idols in masks all the time. When they get off a plane, after long travel, or even just when they are out in public sometimes. At first it seemed odd to me, seeing idols and people in their home country wearing masks everyday, but after researching why they wear masks and seeing them more and more it started to become normal to me.
As someone who grew up in a country in which masks were seen on a surgeon in a hospital, on nurses, on characters in dramatic television shows, and not on the streets everyday it was odd to see people wear one like it was nothing in other countries. But when it started to become a necessity here in the U.S. the idea of wearing a mask became normal to me pretty quickly.
Of course when a lot of people think of a mask they think of a medical mask seen in hospitals, at first I did too. However, when watching idols in South Korea wear masks they weren't just plain blue, black, or white, some were festive colors and patterns, even some that look like bears, ducks, animals, and sometimes there were words on them.
So when it came time for me to start wearing a mask to protect myself and others I knew I wanted to do it in a fun way. I have always been a person to try and find a creative side to things and make them more enjoyable, and that is exactly what I did and have been doing with my masks.
I wear masks with patterns, characters, and with pops of colors, because even though these are scary times I still want to stay hopeful and cheerful. I was just able to express that through the way I present myself in public with what I wear.
All of my masks are cloth that can be rewashed and I feel completely comfortable wearing them, and I now could wear a mask out in public like artists I've seen without being given a weird look because now everyone has to wear one.
I still do think it is a bit weird to see medical masks being worn everyday on some people, I still find myself thinking those are meant for a hospital, but the general concept of wearing a mask doesn't feel out of place.
I can very much see why some people who haven't been exposed to this side of a culture may not like wearing a mask, it's a new concept to them and have never been exposed to the idea of it, but I think people should embrace the mask a little bit.
At the moment I have a few different masks that I can match to my outfits, and have some fun mixing colors together. I firmly believe that if people found different patterns, colors, and nice sayings to go on their masks they might feel a bit more comfortable themselves to wear them instead of a regular, one time use, medical mask.
One thing I have noticed about our culture in America has been that we like to put our own individualistic stamp on things. I think if people were to add a bit of their own personality and creativity to the situation it can turn a bit brighter, and would give people a reason to wear one more often. These days it's important to wear a mask because you want to protect yourself, your family, and others from becoming sick.
It's similar to a cold. You don't want to catch a cold, or a vomiting bug, so you cover your face when you sneeze, you cover your face when you cough. With a mask your face is already covered, so if you sneeze, or cough, or accidentally spit it won't get on anyone else.
I know others wearing a mask can be a discomfort, but adding a little bit of creativity and personality to the situation I firmly believe more people will be fine with the idea of wearing one. I know that when the pandemic is over and a cure has been found, many will choose to leave the mask behind, but for me I will still wear my mask when I am in a new setting, feel uncomfortable, am in a large crowd, or am feeling sick and don't want to affect others around me.
All in all, I feel comfortable with masks.