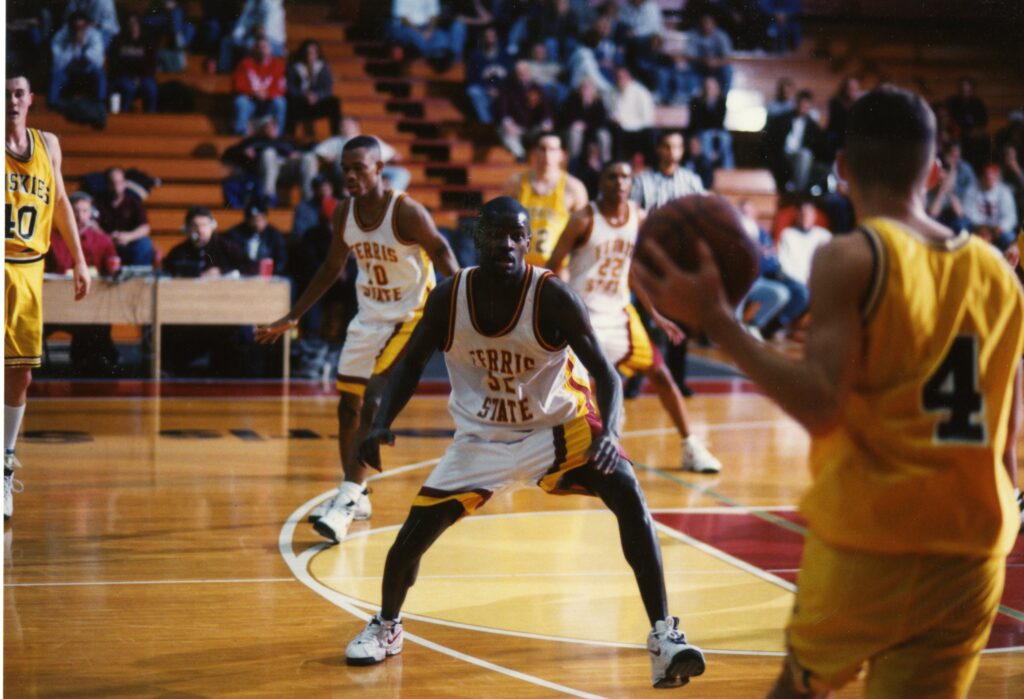 Ferris has a long history of success in basketball and the men's team from the late nineties reflects just that.
Twenty years prior to the National Championship Title Win against South Dakota Northern State in 2018, the 1998 men's basketball team won their first conference title and also made the NCAA tournament for the very first time.
This team was coached by Edgar Wilson and featured outstanding players including Cory Anderson, Tim Dillingham, Aaron Nauta, Sarie Phillips and Ray Waits, all of whom were given the honors of All-GLIAC. Ray Waits was also awarded the most valuable player in the GLIAC that year.
Along the way, the team had several accomplishments that paved the way for this appearance. One of these accolades included winning the GLIAC tournament, even though the team was seeded number six to begin with.
After their best player, Day Day Smith, graduated, the team was faced with the challenge of a new team dynamic. After losing twice to Northwood in the regular, it was uncertain what would happen in the first game of the conference tournament.
This uncertainty clearly motivated the bulldogs in a 71-55 win. Next, they defeated Ashland 92-81 and Michigan Tech 71-62 in the championship game. Then, it was time for the NCAA tournament.
"It was an awesome experience," Cory Anderson said. "It seems like we played three games in four days and being at Tech, it snowed every day."
Cory Anderson, a former member of the 1998 team and former assistant coach for the Bulldogs, gave some insight to what this team was like.
"We had a very tight knit group especially with solid players like young Aaron Nauta and Ray Waits who I transferred in with," Anderson said.
Anderson was a transfer from Calvin College playing as a senior when this team won the conference title and continued on to the tournament.
At the tournament, Ferris was the number 13 seed and played valiantly against number three seed, Northern Kentucky in Owensboro, Kentucky. Although they lost 78-63, the team walked away feeling accomplished.
"As we grow into what this is all about, we will become more accustomed," Coach Wilson said.
After this team made leaps for the future of Ferris basketball, the men's basketball program charged forward with new barriers broken down. The tradition of excellence has continued and since then, the Bulldogs have won several conference championships, made appearances in the NCAA tournament, and of course in 2018, they won the National Championship.
"Being able to put those banners up in the gym is a very notable experience as a player and as a coach for Ferris. It says a lot about Bulldog tradition," reminisced Wilson.
Now only one question remains; what historical barriers will this year's team break down?