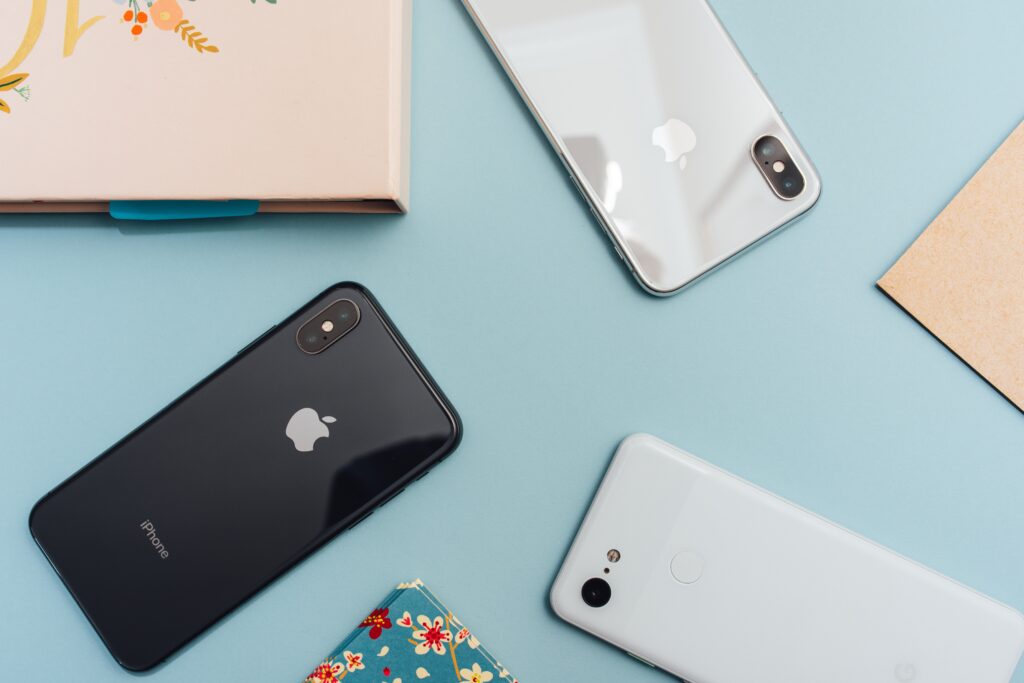 Stop paying full price for technology; it's pointless. There are always deals to be found as the profit margins on technology are rather large. In this column, I'll explain the best ways to purchase new tech and save yourself some cash.
TV's
TV's are where the overall best deals are. TV model years kind of work like the model year of a car, so when the new year rolls around within the first quarter of the year the price for the previous model year will start to go down. That however is not to say you're only going to get a deal in Q1 of the year. The best site to use to find bargain TV's will be brickseek.com.
The best TV deals are usually going to be at Walmart. For example, last week there was a Samsung 50" 4K LED smart TV with simulated HDR for $45 or $79 depending on the Walmart location. This TV would normally retail for almost $500.
Laptops
This will be split into two sections: MacBooks and everything else. For MacBooks, because they rarely go on sale aside from $100 here and there, the best option is finding one open box, gently used or refurbished. Refurbished Macs are still quite expensive and are usually still quite close to retail price so my recommendation would be open box from bestbuy.com or gently used from swappa.com.
An example would be my 2018 13" MacBook Pro. I purchased it open box from swappa.com with AppleCare+ until 2022 for $1,669. The exact computer from Apple brand new with AppleCare+ retails for $3,000.
As for Windows laptops or Chromebooks, it's a bit more complicated. This starts to depend on the manufacturer you're interested in. If you're looking for a Surface device, pretty much everything from the MacBook section is applicable aside from the refurbished pricing; there are good, refurbished Surface deals to be had directly from Microsoft.
When it comes to other mainstream manufacturers, the best bet is to wait for a Best Buy sale, a sale by the manufacturer or checking for open box stock. These are just harder to peg down exact sales on because of the sheer variety.
iPad's and other tablets
The best luck I have ever had for brand new iPads was Best Buy's Easter sale. I got the 2018 11" iPad Pro from a Best Buy Easter sale for $615 and it usually retails for $799. If you're looking for the basic iPad that typically retails for $329, the best options are any holiday sale (holidays being Easter, Memorial Day, Fourth of July, Labor Day, Thanksgiving and Christmas) from Best Buy, Walmart or Target. These deals can usually be found for $249. Holiday sales are also the best time to find Samsung tablets on sale. If you're okay with used, refurbished or open box, again, start with swappa.com.
As for tablet accessories, the most popular being the Apple Pencil and the Apple Magic Keyboard case, the absolute best place to look is places like Facebook Marketplace and Offerup. Since these accessories don't really "degrade", they are usually quite easy to find for a steeply discounted price on private person-to-person selling sites. If you cannot find them there, purchase open box from Best Buy.
Wearables
Whether you're looking for an Apple Watch, a Fitbit, an Android WearOS watch or any type of true wireless headphones, these are going to be the most heavily discounted during the holiday sales. Outside of those, just periodically check Amazon. Apple Watches and AirPods tend to go on sale about once a month there.
Smart home tech
Never, and I mean never pay full price for a smart speaker. There is always a way to get these for at least 50% off, if not free. For instance, Spotify and Sirius XM are typically offering Google Home Mini's for free a few times a year if you are a subscriber or when you sign up for their service. Also, Best Buy and Walmart usually have Google Home and Amazon Alexa products for up to half off.
As for other smart home tech like smart lights, security cameras, smart plugs and more, the best place to watch out for those is also brickseek.com. I found the Lenovo Google Assistant-enabled Smart Clock display for $25 when it usually retails for $79 – $89 from Walmart just for checking brickseek.com.
Smartphones
I'll break this up to iPhones and Android phones. For the new iPhone 12, the best deals are going to be had are with a carrier trade-in. If you trade in an iPhone X or newer (includes the 2020 iPhone SE), you can get up to $550 off the purchase of an iPhone 12. This figure can fluctuate because it depends on what iPhone 12 model you want and if you're upgrading an existing line with your carrier, adding a line to your current plan or jumping to a new carrier altogether.
If you're looking for a new-to-you iPhone, start on swappa.com. I would suggest skipping places like Facebook Marketplace all together as it is very easy to get scammed. When shopping for a used iPhone, pay attention to two things. First, check the battery health. This can be found under Settings – Battery – Battery Health – Maximum Capacity, if it's below 80%, skip it. Also, figure out what the carrier lock status is. Make sure that it is either locked to the carrier of your chose, or carrier unlocked. If the device is on a lease, this is not carrier unlocked.
As for Android phones, the best bet will just be to keep an eye on carrier deals. Buying a used Android phone is not a great idea because of the fact that they tend to degrade a lot faster than iPhones do, but if you're dead set on a used Android phone, check swappa.com.

*Note, if you are using brickseek, it is generally frowned upon to mention it to Walmart employees as the two companies are in no way linked. This also means Walmart will not price match to brickseek.com.