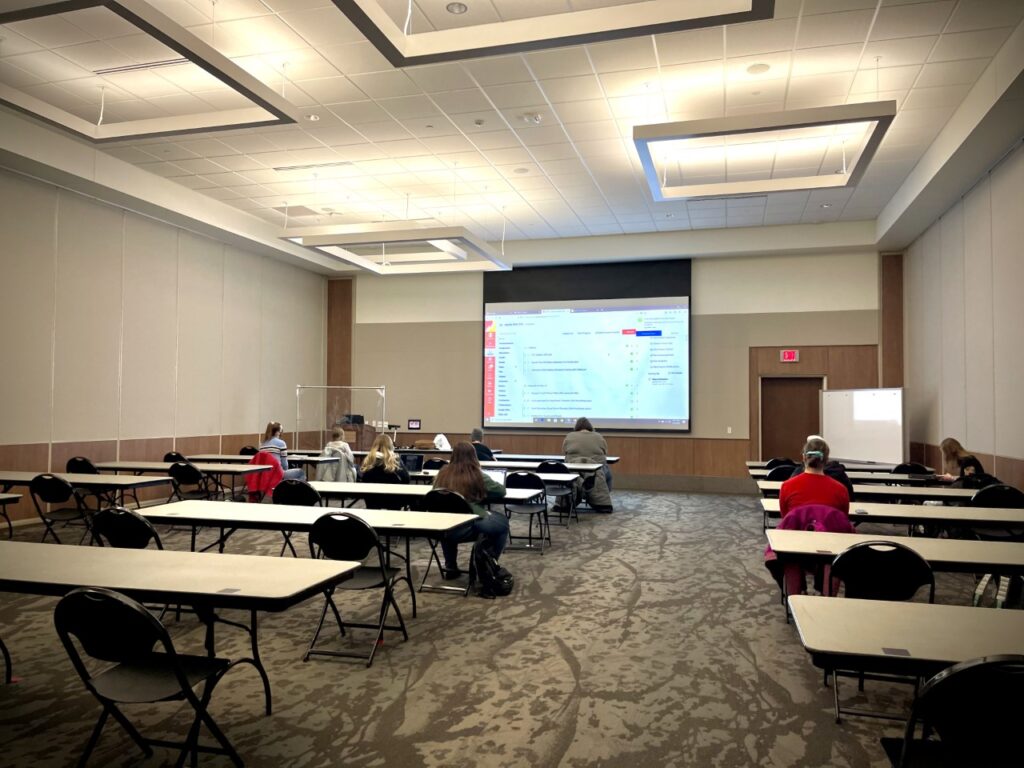 Ferris increases the number of in-person classes which will impose risks for students to contract COVID-19, according to the CDC's model.
According to Academic Affairs, the spring semester has increased its in-person classes to 45% while the remaining percentage will still be lecture delivered remotely. After Thanksgiving, 98% of all classes were online till the end of the semester. At the beginning of the fall semester, the class ratio was 51% face to face with 37% set as remote learning according to Academic Affairs.
As stated by the Center of Disease Control (CDC), Ferris falls in the medium risk of exposure. Following all mitigation procedures set by the CDC and Ferris will allow a decrease in risk towards COVID-19, such as wearing a mask and hand washing.
"We've got programs where face-to-face is vital in order to get the skills you need," professor of communication Sandra Alspach said. "I would much rather be face-to-face in the classroom but to be perfectly honest I'm 73 years old and I can't risk [getting COVID-19]."
Alspach, who falls in a high-risk category of COVID-19, has conditioned herself to make peace with teaching her courses through Zoom. As well as a belief that once the vaccine is allowed for students it will improve the safety level on campus.
Ferris is combating the risk of COVID-19 to in-person classes is by updating the ventilation system, as well as implementing shields to protect students from each other and the lecturers.
"Protecting the ongoing health, safety and wellness of Ferris students, faculty and staff continues to be of paramount importance" said an Academic Affairs representative via email.
The CDC has categorized Ferris in the medium rank of exposed because of Ferris' "hybrid learning model".
Ferris has a blend of both remote and in-person courses this semester, which include practicums and independent study courses making it a hybrid model. The rest of the courses this semester according to Academic Affairs is 41% remote learning with 14% practicums and internships.
Electrical engineering technology junior Calvin Hilt has all his classes this semester in-person but one. Hilt also said he enjoys his in-person classes because they "aren't cramp for space".
Pre-pharmacy freshman Claudine Bayles claims that in-person classes are better because "it is easy to get distracted through Zoom".
Ferris is confident that the ongoing work to in mitigating and monitoring the safety and health of all on-campus to keep a safe environment.
For more information and updates on COVID-19 related to the university, visit the University's Coronavirus Updates Hub website.