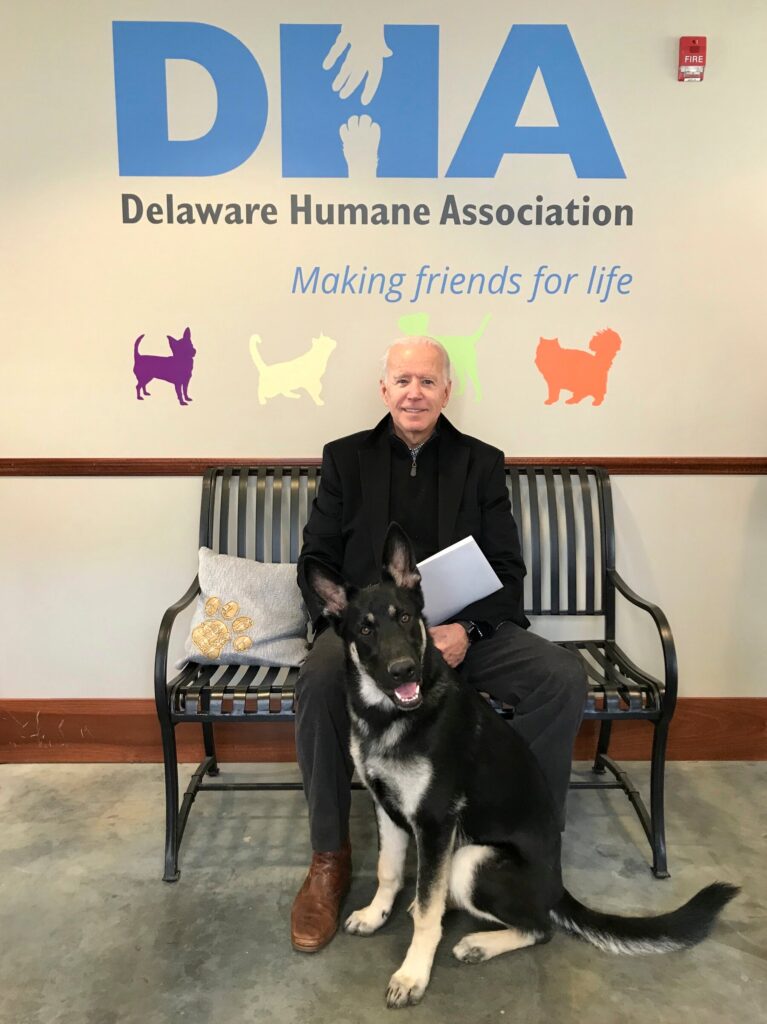 There are so many incredible dogs and cats currently living in animal shelters all over the country that deserve good homes.
When Pres. Joe Biden was inaugurated, so too was his rescue dog, Major, as the first shelter animal to live in the White House. Major is a 3-year-old German Shephard whom the Biden family adopted from the Delaware Humane Association in 2018. Major is a great representative for all the shelter animals out there.
According to the American Society for the Prevention of Cruelty to Animals (ASPCA), there are 6.5 million animals in shelters in the United States, 3.3 million dogs and 3.2 million cats. Every year, about 1.5 million shelter animals are euthanized, some because of illness and many because of shelter overcrowding.
Going to animal breeders seems like the most popular way of finding the new family pet. This decision causes shelter animals to stay shelter animals. I'm here to, hopefully, persuade you to adopt an animal next time you want to add to your family.
My boyfriend and I recently adopted our first pet together in Fall 2020. This was my first ever pet (besides the occasional goldfish).
We adopted our 6-year-old black American Shorthair cat, Abraxas, on Sept. 10, 2020 from the Animal Rescue Coalition of Mecosta County. He is a polydactyl cat, which means he has extra toes on both front paws. We have a bunch of nicknames for him like "Brax", "big boi" and "old man."
When we first arrived at the shelter, we weren't sure that we were even going to adopt an animal yet. After walking into the room of adult cats and being happily greeted by Brax, we knew he was the newest addition to our little family.
Brax has been living with us for a little over four months now. He is the cutest big ball of happiness that we give lots of love (and treats) to every day. His cuddly yet sometimes wildly playful personality makes me smile whenever I look at him.
Like Brax, all the other shelter animals had adorable personalities of their very own as well. Each dog and cat had a quirk which made them unique and loveable. I'll never forget this kitten named Chaz loved to run around and gave us high fives.
These animals can bring happiness to you as well if you're considering the addition of a furry friend. I know that Brax has added so much more color to my life since bringing him home.
In addition, many shelter animals are up to date on their routine shots, they've gotten spayed/neutered, and the adoption price is significantly cheaper than going to a breeder. I adopted Brax for $10.
Please consider giving a shelter animal a chance. I don't want to sound like Sarah McLachlan in those commercials with the lyrics "in the arms of the angel" playing softly in the background. However, if that's what it takes, so be it.
If you feel ready to look for an animal pal that will love you with their whole being, consider heading over to your local animal shelter.