In a typical presidency, the first 100 days are the most important, but with 46 in the White House, the first 10 days have been quite busy.
At press time, President Joseph Biden has signed almost 50 executive orders, almost 20 of which were signed on his first day in office.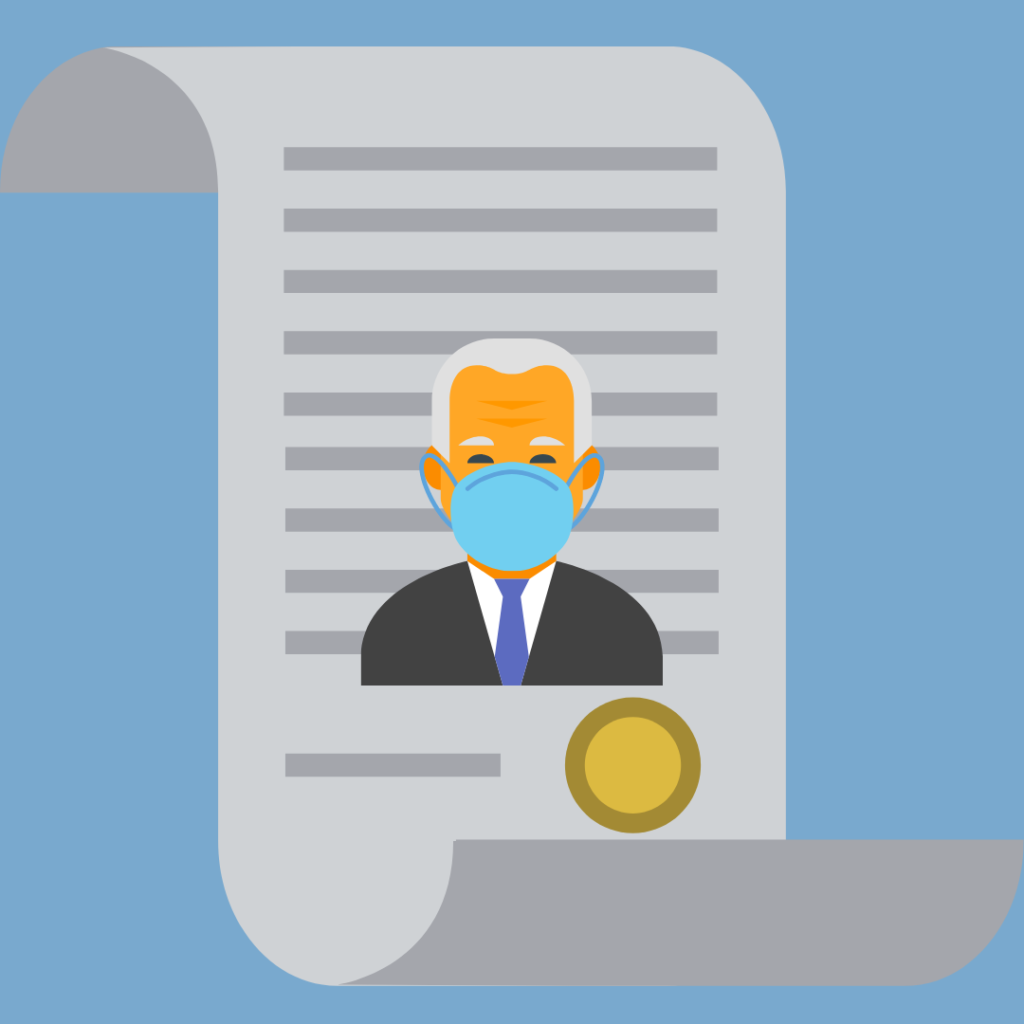 For students
On day one, Biden signed an order continuing the pause of the repayment and interest accruement on federally backed student loans through the end of September. This does not affect private student loans.
On day three, he signed an order expanding food assistance programs like the Pandemic Electronic Benefits Transfer programs that provide food assistance for students. Those interested in applying should contact Michigan's Department of Health and Human Services to apply.
COVID-19
A majority of Biden's executive orders revolved around COVID-19. Most of these orders covered a small area so here is the general rundown:
Mask wearing and social distancing are required on federal property and all forms of public transportation
Biden appointed a COVID-19 government coordinator that will brief the president and handle things like vaccine distribution
The secretary of health was ordered to expand research of treatment options
More support was allocated for critical care and long-term care facilities like retirement and nursing homes
A COVID-19 testing board was established that will promote screenings and testing
An order was made for the improvement and promotion of workplace safety guidelines and reinstated multiple travel restrictions to help prevent the spread of the new variants of the virus.
One of the most critical orders signed was one promoting a data-driven COVID-19 response, which requests that all departments and agencies that collect data on the virus to share it and publicize it in order to help inform the public and make crucial decisions related to the pandemic.
The COVID-19 Health Equity Task Force was born from a day two order in an effort to curb the already exacerbated inequalities that are making the pandemic less manageable in areas that are poorer, rural or have a majority-minority population.
The last big COVID-19 related order signed invoked the Defense Production Act to aid in the manufacturing of personal protective equipment and supplies needed to distribute things like COVID-19 testing kits.
Relief
Biden also signed an extension to the eviction and mortgage moratorium. To qualify for this, renters must fill out a CDC Eviction Declaration form and give it to their landlord. This form lays out how you have been affected by the pandemic and that you have explored all other support options. Biden has also requested that Congress provide more rental assistance to the tune of $30 billion.
Part of the aforementioned food assistance program also provides a 15% increase to the Supplemental Nutrition Assistance Program.
One of the more controversial relief orders he has signed guaranteed unemployment insurance for workers who refused to work because of the heightened risk they face working during the pandemic.
Social change and racial equality
One of the first orders Biden signed was an order that promotes racial equity. This order outlined a plan for government agencies to evaluate and reallocate resources to "advance equity for all, including people of color and others who have been historically underserved."
A win for the LGBTQ+ community came in the form of an executive order that adds them to the list of those protected under the federal nondiscrimination policy.
Biden also signed an order that ends the controversial Trump-era Muslim travel ban. This ban was placed on seven countries, and the US will begin processing visas from these countries within 45 days.
On day six, Biden signed an order lifting the transgender military service ban. This order immediately halts such things as denial of enlistment or reenlistment, involuntary separations and gender-based discharges.
Biden also signed two significant orders that affect immigrants. He incorporated undocumented immigrants' responses into census data and reinstated protections for those who fall under the guidelines for the DACA program.
Climate change
Another primary order signed by Biden makes good on one of his largest campaign promises; rejoining the Paris Climate Agreement. This agreement is an international effort to reduce emissions like greenhouse gasses that speed up global warming.
Another controversial order included pulling the permits for the Keystone XL pipeline. This pipeline was supposed to be a 1,200-mile line that transported crude oil from Canada to the US. The line would run through protected indigenous land. This order also gave back protections to national monuments that were taken by the previous administration. It also paused the leasing of the Arctic National Wildlife Refuge for the purposes of oil and gas.