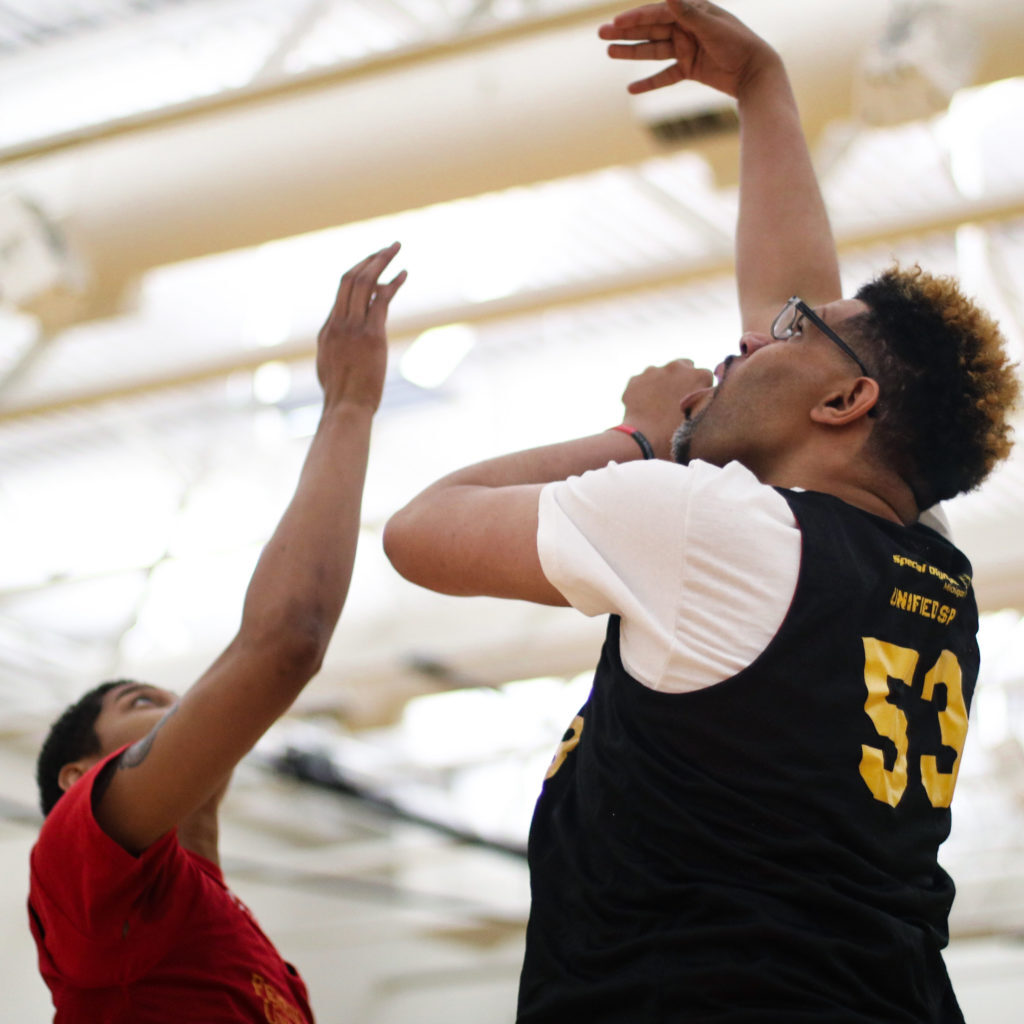 For the second year in a row, the Area 5 Special Olympians have had to cancel their competitions.
Area 5 is the Southwest region of the special Olympics which includes participants from Mecosta, Osceola, Oceana and Newaygo counties. Area 5 works closely with the Ferris community and organizes games such as basketball, volleyball and flag football with Ferris students.
In 2020 the summer games, a highly anticipated event that takes place at CMU, was canceled.
"That is always the most looked forward to event among athletes and the support staff that volunteers," Ferris sports communication graduate Savanna Stout said. "Our area 5 athletes were very sad to hear that their own practices and games were canceled as well."
Stout was the president of the Special Olympics RSO in 2020 however, the RSO has been relatively inactive since then. As far as the plan for 2021, there will be no Special Olympics sporting events allowed on campus.
"Over quarantine, we organized a day and time that a few students from the RSO and some of the area 5 athletes will jump on zoom for a little social event," Stout said. "It was nice to see their faces again and catch up. For now, we are sticking with the social events."
According to the athletes and volunteers, the cancelation of the games is really disappointing. They look forward to them each year.
"It is important to me to involve them at Ferris simply because it allows them to be a part of something bigger and better," Stout said. "A lot of the athletes don't have much to look forward to because they can't work, might be done with school or just can't do much. Getting them active is very important."
Unfortunately, due to the special Olympian athletes' disabilities, they are a part of the high-risk population susceptible to contracting the virus. Both the state of Michigan and Ferris have been taking extra precautions to go about things the right way, especially for high-risk members of society.
"We will have to make sure that the students are not going to put the athletes at risk," Stout said. "For our area director, she is making sure that the volunteers and coaches that help out will be tested and get proper education for issues relating to COVID-19."
Although the games have been put on pause, fundraising is continuing. Area 5 is always looking for new creative ways to fundraise. They get a lot of support from the community but Stout said the funds for travel, equipment, medical checks and event rentals are running low.
"The ideal situation would be to have people that work well with those that have mental or physical disabilities. It is not for everyone and we understand that," Stout said. "The Area 5 athletes will teach us more about how to create natural bonds and connections with humans than what people without disabilities can," said Stout.
To get involved email stouts1@nullferris.edu for information on meetings and related events to attend.