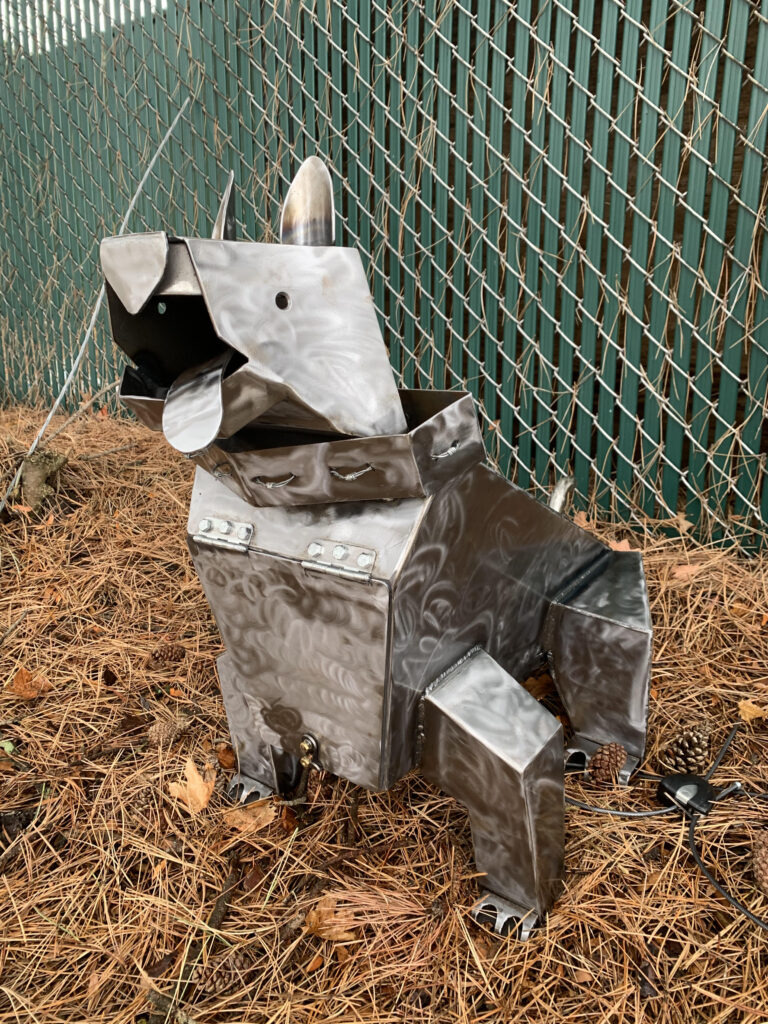 Students are invited to discover the history of Ferris State University by geocaching hidden treasures around campus and Big Rapids at any time.
Geocaching is an outdoor activity in which people use a GPS or mobile device and navigational skills to locate secret containers, called "geocaches" or "caches," marked by specific coordinates. This recreational pastime has surged in popularity since its creation in 2000.
The Ferris History Task Force has hosted multiple geocaching events in the past. Their most recent event happened during the Founders' Day celebration at the beginning fall 2020 semester.
"We wanted something that was memorable, interesting and entertaining in order to celebrate the 135th anniversary of Ferris's founding," audio/visual technician for IT services center Zachary Kipfmiller said. "When COVID hit, it became more imperative to bring activity to campus, and geocaching was a fantastic way to help with social distancing and get people active outside."
Kipfmiller worked as the chair of the geocaching event for the History Task Force. He expressed his love for both geocaching and history, so it only felt fitting to pair the two together. Kipfmiller enjoyed helping tell Ferris' stories through the unique activity that persuaded him to step outdoors and learn.
"This Geo-Trail was a great opportunity to not just talk about history but to show it to people by bringing them to these important places and helping them visualize more clearly the places and events that once were on campus," Kipfmiller said.
Geocachers can receive rewards for traveling on the Geo-Trail. This reward is called a PathTag. The coin is "trackable online and sports the Ferris Bulldog with a compass background."
One of the many geocache creations, a bulldog crafted out of metal, was remodeled by students in the welding program. "Rusty the Bulldog," named accordingly, is located near the football field.
Welding engineering technology junior Karl Ludwig was one of the students to help with Rusty's modifications. Ludwig had involvement in the design, layout, fabrication and construction of the statue.
Ludwig said it took six weeks in total to complete the work.
"I am glad that we were able to help," Ludwig said. "I welcome the creative challenge the odd project presents, and I think most welding students would as well. The bulldog presented an opportunity for the welding program to show some of its capabilities while helping the university."
Ludwig has also been geocaching before, so it was interesting for him to take part in the activity while using his welding skills.
"A very big thank you to the Lab Aids in the welding program working out of the WELD-113 class," Kipfmiller said.
There are 25 live caches and people will be able to locate them year-round. Between 70-90 accounts have found these caches so far. Kipfmiller anticipates an increase in activity during the spring and summer months.
Kipfmiller and the History Task Force are currently planning more geocaching events for the 2021-2022 school year.
HK