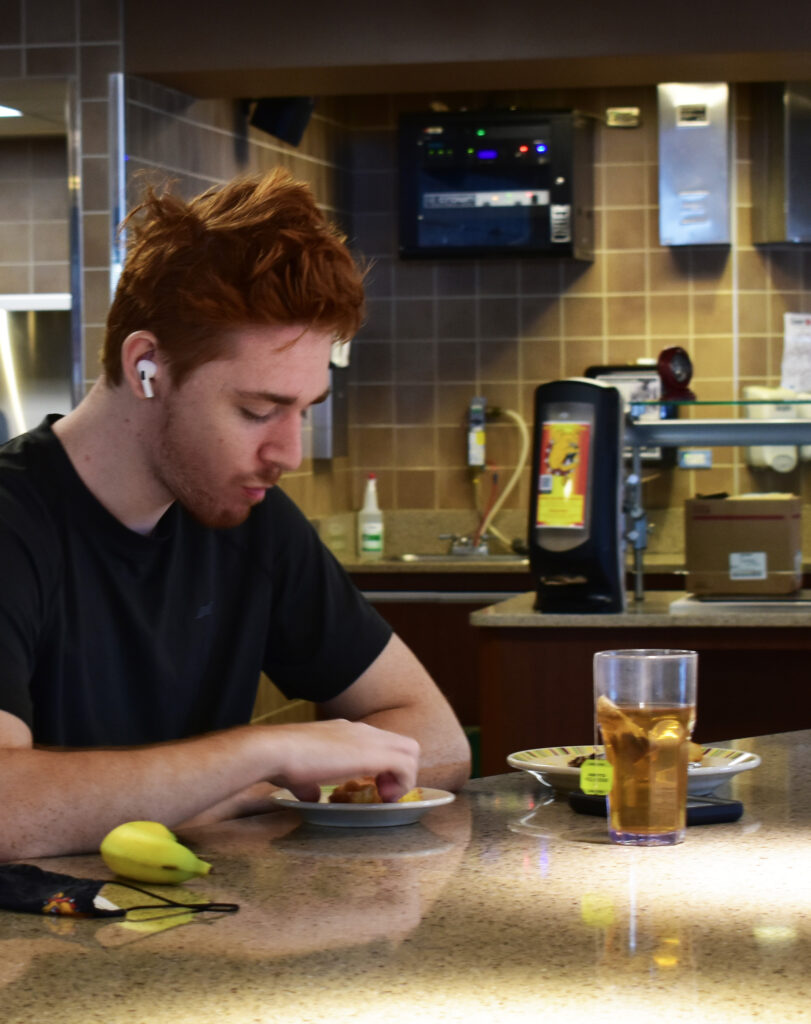 Students are giving up their meal plans because of Ferris' decision to decrease meal options and locations on campus.
Due to the COVID-19 pandemic, the university has shut down the Quad, a place many students used to eat their meals. Because of this, the primary location for the entire student body to get meals is the Rock.
Some students have decided to give up their meal plans and cook for themselves, while others are frustrated and unable to get rid of their plan.
According to Scott Rossen, director of dining services as Ferris, meal plan sales are down 35% this year, most likely due to the reduced number of face to face classes.
Danya Gesinski is in her second year at Ferris studying pharmacy, she is one of the students who got rid of their meal plan this semester.
"The Rock cut back their hours and their food choices, and the Quad ended up closing altogether for this semester," said Gesinski. "By dropping my meal plan and cooking meals myself I can make a variety of meals that I want, whenever I want, for either the same price or less than I would've been paying with a meal plan."
Devin Bearer is a first-year student in the music entertainment business association program. She lives in the dorms and doesn't have a car, so getting rid of her meal plan isn't an option.
She explained that since the Quad has closed, the Rock has been more crowded, and when she goes to get food sometimes she can't even find a seat.
"I'm not really happy because the Rock is always full of people and it gives me really bad anxiety because I don't like crowds in general, and now that we only have one place to go other than the market it is really frustrating," Bearer said. "Because the Quad not only has better food, but it's a larger space."
Ben Palmreuter is a junior in the information security and intelligence program. He had a meal plan last semester, but upon hearing the changes in store for this semester, he decided to start cooking his own meals.
"The Ferris state meal plans cost about $22 a day. As last semester went on, I gradually saw more and more stations close. Over Christmas break, they informed us that the Quad was closing and that the Rock would close at 8 p.m. this semester and I kind of got to a point where I felt like it would be difficult for me to have access to the food I wanted when I wanted it."
Abigail Altman is another Ferris student who currently has a meal plan.
"There's no point in paying $2000 when you could use that money to buy groceries every week and still end the year with more money in your pocket," Altman said.
However, Altman explained that even though she wants to get rid of her plan, she can't because she is unable to get a refund, despite trying multiple times.