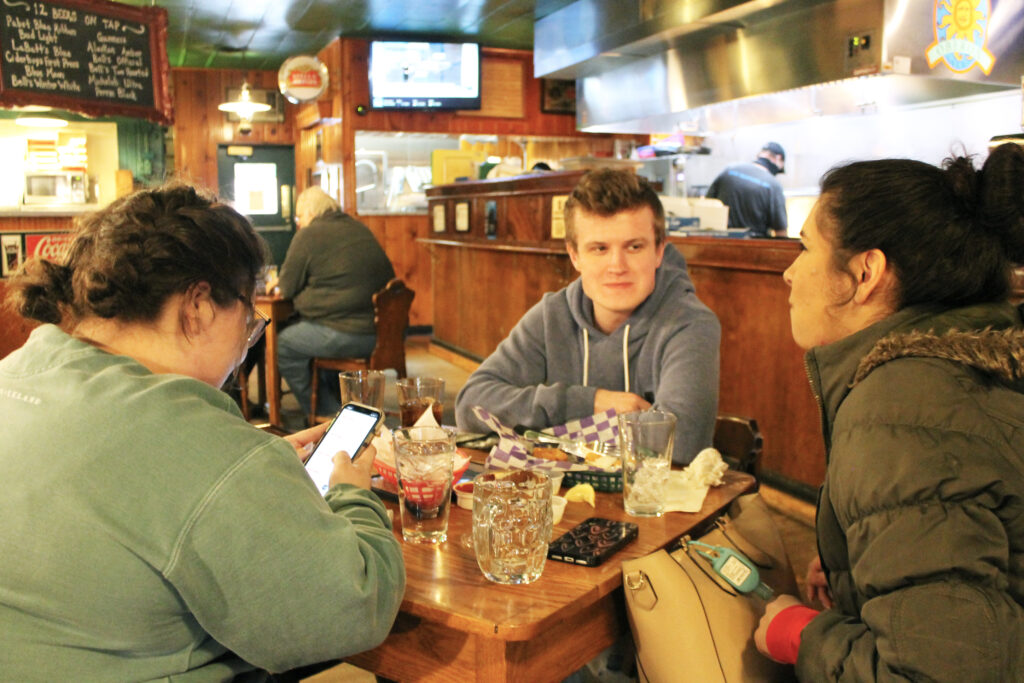 Local eateries are welcoming guests back into their dining areas and ensuring all safety measures are followed for customer safety.
Big Rapids restaurant owners acknowledge that the industry rules are there to keep customers safe and they are prepared to follow them. These rules include setting tables six feet apart, taking customer information for contact tracing, 25% capacity maximum for indoor dining and a 10 p.m. curfew.
"We actually do have our doors open, which is awesome because it's been about eight weeks," Schuberg's Bar and Grille owner Jennifer Rumsey said. "We're 25%, we're doing our contact tracing that they want us to do, of course we're all wearing our masks and ask people to do that as well."
According to their kitchen manager, the Big Rapids local Applebee's is following all policies and requirements set forth by the health department to protect customers against COVID-19. They said there is no problem with keeping customers safe.
Connie Freiberg, owner of Raven Brewing and BBQ, hopes that the uptick in vaccinations will bring them a busy summer.
"We operated safely at 50% capacity through the summer," Freiberg said. "I don't think that we can make a living at 25% capacity, but it's important to get our staff back to work. We're going to be on the struggle bus for a while."
Rumsey also said that Schuberg's is struggling with the 25% capacity rule as it has led to lower revenue. The capacity rule has cut employee hours because owners aren't able to pay them for their normal workload.
"We're very fortunate that we're such an established place in this town," Rumsey said. "I've had people this week say, 'we're so happy you're open, you're an anchor to this community.'"
Criminal justice senior Jesus Lopez, who is a big fan of the local restaurants, says the reopening creates a good outlook on student employment. He is confident in the policies ability to keep patrons safe.
"I believe it's a good thing because then they can track if you've had COVID within the past 14 days and can see your whereabouts," Lopez said. "It's a good thing for tracking the virus."
Health care systems administration junior McKenzie Danielson, who sees the reopening of restaurants as nerve-racking, also says the policies are smart.
"It's smart, but also going to affect business, but it's better that they're open than not," Danielson said.
With new policies set on restaurants, owners look forward to seeing business ramp-up. Being able to see people and eat great food in a fully functioning bar or restaurant is what owners look forward to the most.